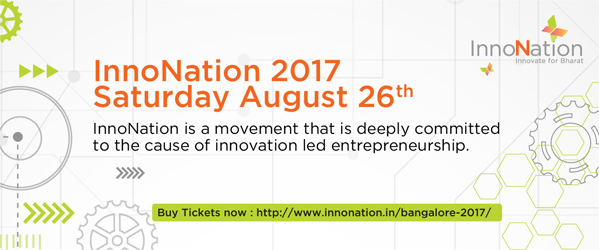 Karnataka Government has received 1,700 applications for its ELEVATE 100 initiative. Of these, the top 100 startups will be shortlisted to participate in the programme.
ELEVATE 100 aims at elevating fledgling startups to the level of commercial success. The programme currently focusses on a number of diverse sectors, including IT, electronic system design manufacturing, animation visual gaming & comics, biotechnology, pharmaceuticals, agriculture, life sciences, and more.
According to the government officials, the 1,700 applicants will be put through a rigorous selection process, with eminent industry representatives serving as the jury.
The jury, as per reports, has been nominated by regulatory bodies such as TiE, Deshpande Foundation, IESA, Nasscom, ABLE, and ABAI.
For the final evaluation, the startups will be required to make a pitch deck and present it before a panel of three judges. The jury will be evaluating their performance on the basis of a number of parameters, such as innovation, technology, revenue model, scalability, and exit strategy.
Following that, the startups will go through another round, in which they will be making a final pitch.
Karnataka Government: Elevating Startups To Success
Launched in July 2017, ELEVATE 100 is an initiative that aims to identify and support 100 of the most innovative startups in the state, guiding them to the next level of success. The registration period for the programme lasted between July 4 and July 18, 2017.
Commenting on ELEVATE 100, Chief Minister of Karnataka, Siddaramaiah said, "This great initiative is aimed to help entrepreneurs and startups grow successfully on their own. We aim to extend our holistic support to them by offering mentorship and funding. Bengaluru has the most suitable environment for startups with innovative ideas and is considered one of the 'most dynamic cities in the world.' We will ultimately look for great ideas that use technology to solve bigger problems in our society."
ELEVATE 100 is a part of the ELEVATE initiative, which was launched in May 2017 by the Government of Karnataka in partnership with the Deshpande Foundation and TiE. The goal of the programme was to identify and support 1,000 startups from smaller cities and towns.
ELEVATE was originally conceived by the Karnataka Startup Cell, Karnataka Biotechnology and Information Technology Services (KBITS), and the Government of Karnataka. It is aimed at providing new companies across the state with access to mentors, networking opportunities, idea validation, and incubation facilities. The programme will also allow startups to get access to sessions on accounting, legal and emerging technologies. At present, the ELEVATE programme is supported by a $61.7 Mn (INR 400 Cr) fund.
At the time of its launch, State IT and BT Minister, Priyank Kharge stated, "The promise of making Karnataka the global hub for startups and a hotbed for innovation will continue. Till date, we have identified 46 startups and sanctioned about $2.18 Mn (INR 15.68 Cr) in the field of biotechnology (26 startups, INR 10.70 Cr), tourism (8 startups, INR 1.80 Cr) and IT (12 startups, INR 3.18 Cr). Through ELEVATE, we will identify potential startups. We will not only help in funding but not all startups need funding. So, we will also provide technical and business support based on their need."
How Karnataka Govt Is Creating A Startup-Friendly State
The Karnataka government's efforts to facilitate entrepreneurship in the state can be traced back to 2015, when the Karnataka Startup Policy was launched with a vision to stimulate the growth of 20,000 tech startups by 2020.
In July 2016, it launched a number of schemes, which included a $60 Mn fund, and a startup cell in Karnataka Biotechnology, and Information Technology Services, all geared towards bolstering the state's startup ecosystem. In September 2016, the Karnataka Startup Cell poured $300K (INR 2 Cr) into eight startups in the tourism sector.
In March this year, Priyank Kharge announced a $1.4 Mn fund for women entrepreneurs. Later in May, the state's agriculture department started a $1.5 Mn (INR 10 Cr) fund for companies in the agritech field. In the same month, the state created a $1.65 Mn (INR 10.7 Cr) fund to support 26 startups in the biotechnology sector. Each winner was given a cheque of $77.2K (INR 50 Lakhs).
In July, the Minister of Industry and Commerce Nirmala Sitharamanrevealed plans to set up a Startup Coast in Karnataka, in order to facilitate entrepreneurs in South India. According to reports, the proposed Startup Coast will entail the construction of two innovation centres, a 100-seater workspace in Mangaluru and, up to, five incubation hubs in colleges across the southern part of India.
With the ELEVATE 100 programme, the Karnataka government has taken another step forward in its efforts to be in line with the country's most startup-friendly states.
Note: We at Inc42 take our ethics very seriously. More information about it can be found here.
["Source-inc42"]