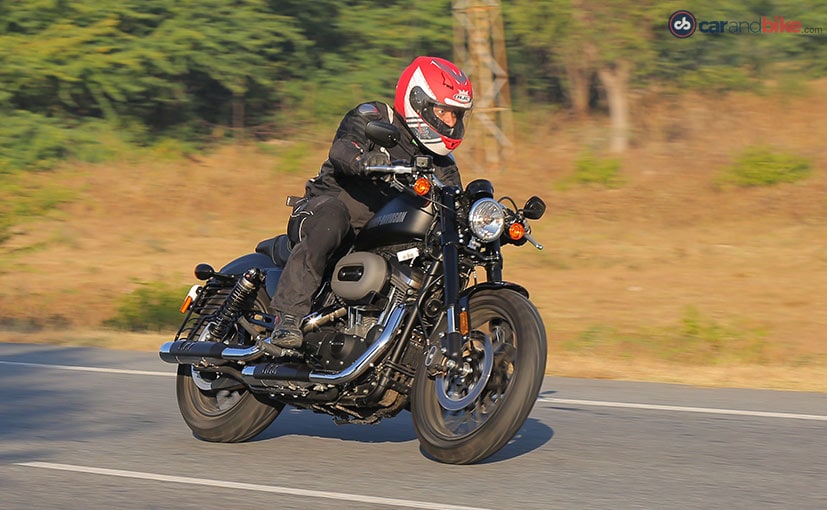 The Sportsters are an important range for Harley-Davidson India. Light, sporty and agile, these bikes try to explore a customer base of a different kind of rider than the traditional Harley-Davidson purists – riders that seek a sporty bike with agility and handling rather than pure straight line performance. The 2017 Harley-Davidson Roadster is the new sporty Harley and with this bike, H-D India will be hoping to find a new fan following in the sales charts. But does it have what it takes to make it a popular Harley? We spend some time with the Roadster in sunny Rajasthan.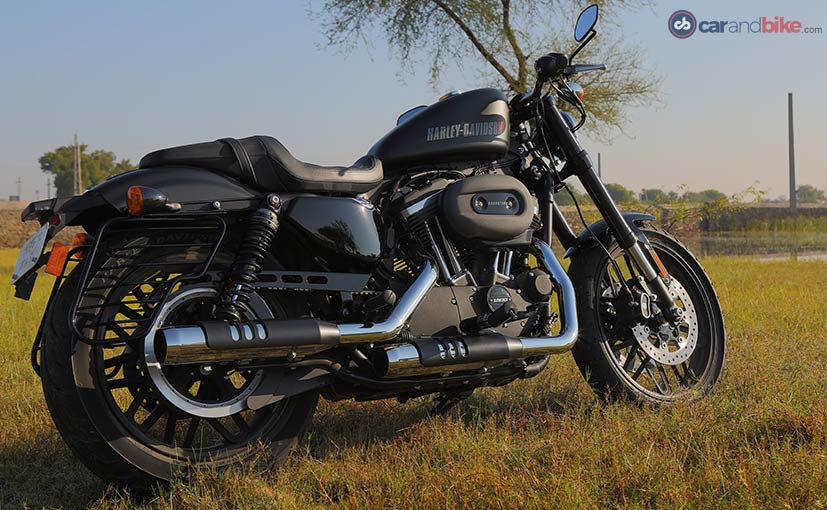 What Harley-Davidson describes as garage-built custom design, the Roadster looks quite attractive and sporty, with retro looks complemented by blacked-out styling to give that dark edge. The mirrors, belt guard and headlamp are black as the oval air cleaner which has a black insert. Then there are slotted black exhaust shields and a blacked out powertrain. A short, clubman-ish handlebar sits on top of the pushed back, retro headlight and the rider sits in a slightly crouched position looking out over the neatly laid out single-pod, part-analogue, part-digital instrument console. In a way, the new Harley-Davidson Roadster is reminiscent of the '60s Sportsters yet has all the modern touches.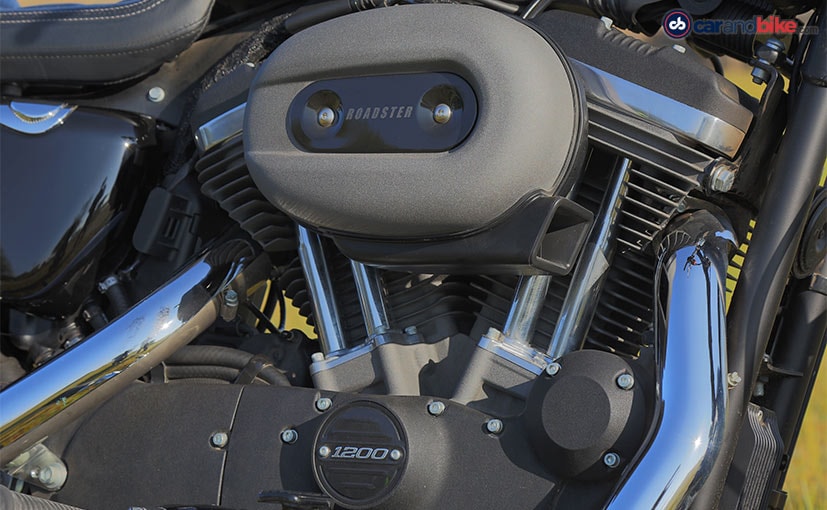 The engine is the air-cooled 1200cc Evolution V-Twin which also powers the Forty Eight as well as the 1200 Custom. First introduced in 1984, the 1200 Evolution makes about 98Nm of torque at 4,250rpm, and like other Harleys, the power is in the low and mid-range, so ride the torque and it pulls cleanly. But rev the engine hard, and it protests, with vibrations creeping in and the air-cooled motor making its displeasure felt with noise and harshness. On the long open highways of Rajasthan, let the Roadster settle in at around 120kmph, and life is good, for hours on end. There's more power on hand for more speed, if needed, but the engine doesn't sound happy at high revs as mentioned earlier.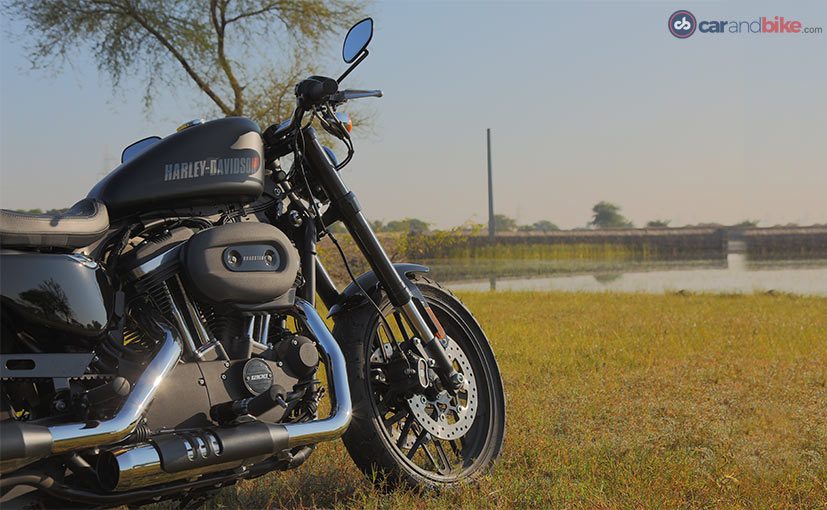 The biggest change though is the suspension and brakes; the front suspension is an upside down 43mm fork (not quite the kind of equipment Harleys are known for), and it doesn't dive too much under hard braking and offers a level of sure footedness that is quite likeable. The rear suspension is adjustable and the brakes – with dual discs at the front and ABS, offer confident and sure-shot stopping power. The seating position is on the sporty side – a tad aggressive for a cruiser and more suited for jaunts around town than long hours in the saddle covering inter-state distances.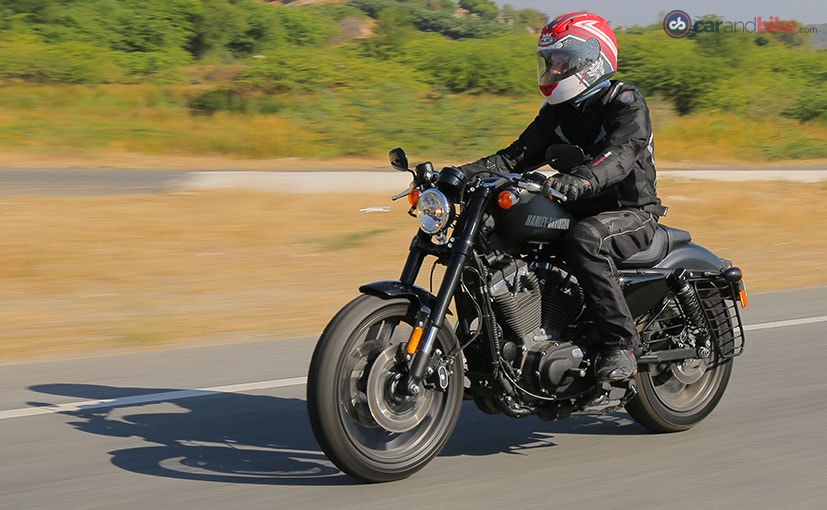 Yes, the Roadster looks retro-cool, is quite an impressive handler for a 250kg motorcycle and offers a fun, sporty cruiser, as long as you're not expecting sportbike-like acceleration or performance. In fact, it is the looks which begin to grow on you and you begin to appreciate how cool this bike is. The suspension though, while being sporty, is stiff enough to send road undulations up to the rider, compromising ride quality – not a very happy feeling when you encounter broken sections on the highway. But that's not my biggest grouse.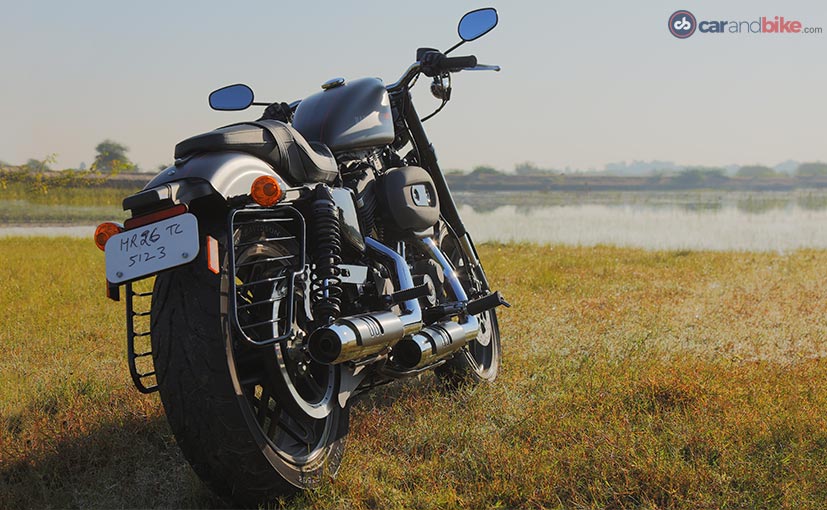 My problem with the Roadster is the footpeg design and position. The pegs are spread wide out and awkwardly positioned, so every time you encounter a red light, or even when you have to manoeuvre the bike in a tight parking lot, the footpegs get in the way of your legs. Yes, the footpegs can be folded up, but it's too much of an annoyance to keep folding them up every time you place your feet on terra firma. That's not a deal breaker though and with Harley-Davidson's exhaustive list of aftermarket accessories, this 'problem' can be managed.
At Rs 9.7 lakh (ex-showroom Delhi), the Harley-Davidson Roadster offers a sporty cruiser which has a lot of positives, most of all, super cool retro looks and handling that certainly underscores its Sportster heritage. With ample ground clearance which is ideal for Indian conditions, the Roadster offers an attractive proposition in the Harley-Davidson Sportster range – a cruiser with personality, handling and practicality.
["source-ndtv"]