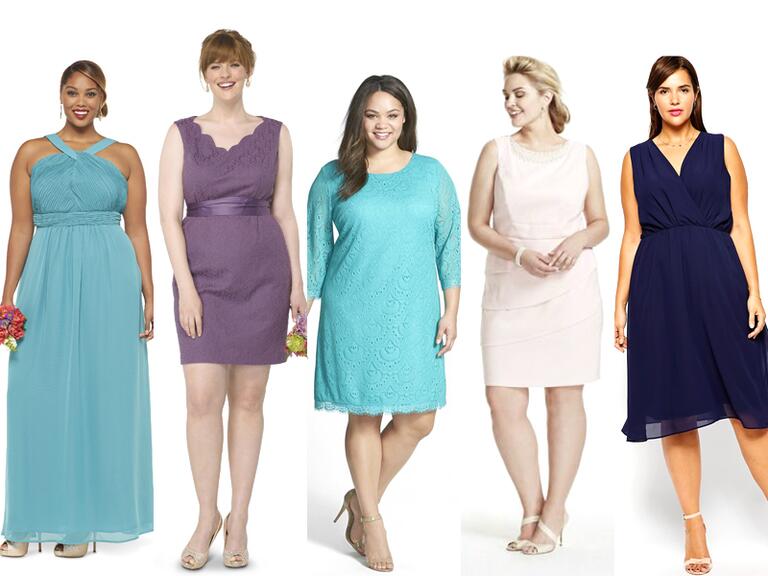 Struggles with body size affect many people. You should never be limited by your body size. As your wedding day approaches, you must stop struggling to lose weight. Instead, settle for a beautiful design for your bridal gown and shoes. You are beautiful the way you are and you do not have to change or be depressed about your looks.
Consider the following styling tips:
Accentuate your curves
There isn't a better way for you to do this than getting a mermaid gown or a gown with a dropped waist. Corseted gown have been famous with Parisians because of the amazing effects that they bring to your body shape. Such bodices are therefore incredible for curving out the waistline.
With the dress designed with a dropped waist, you will have a fuller effect at the bottom. The flare at the bottom results in a flattering mermaid look.
Ruching
Consider a bit of ruching. Any dress with ruching will definitely have a forgiving effect independent from your shape and your height. Ruching has been shown to give the wedding dress more structure and support. The effect is magnified when the dresses are ruched asymmetrically. As result, there will be a vertical shape to your gown
Befit your personality
Your wedding day is the best day of your life. This means that you must wear the dress you have been dreaming about; something that matches and brings out your personality. You designers understand your body and you will find plus size wholesale items with embellishments. Flowers, bows, ruffles and beading. A gown with artistic details should be bought. You must also keep in mind that asymmetrical designs are more flattering to your body shape.
Design details to the waistline like crystals and beads help in shifting attention from your waistline.
A-Line
A-lines are flattering. With the waist staring from the bust, your shape will be discreet. You also get a comfortable feel. Adding a corset could also be a good addition if you won't mind it. A dress that has an empire waist would be perfect for you and also gives you full coverage.
Comfortable shoes
Your weight rests on your shoes. This means that you must be in your most comfortable shoes. Tipping and falling would be embarrassing and should be avoided at all costs. Consider wearing low heeled shoes, sandals or platform heeled. You can even wear flat shoes or low heeled wedges. Have the right last size from your designer's
Thick fabrics
You should avoid thin fabrics because they have a way of magnifying every little detail. Go for thick fabrics that will hide details. Consider fabrics such as organza, lace, taffeta or duches. These are perfect for you rather than chiffon, charmeuse or silk.
Scoop necklines
To avoid wearing strapless bras while still showing off your voluptuous bust, a scoop neckline would be perfect.
Finally, you must remember that asymmetrical pleating and use of neckline to knee embellishments will give your gown a slimmer effect. Wear corsets if you wish to and include the corsets and other undergarments during the fitting sessions. With a high neckline and a slight train, you will also appear taller.
Bio
Jeremy Manson is a fashion designer and wedding stylist renowned for his beautiful work. He is keen in promoting other designers and brands by buying accessories from petite or plus size wholesale shops around the world. Visit his website and Instagram page to learn more wedding fashion tips for plus size brides.