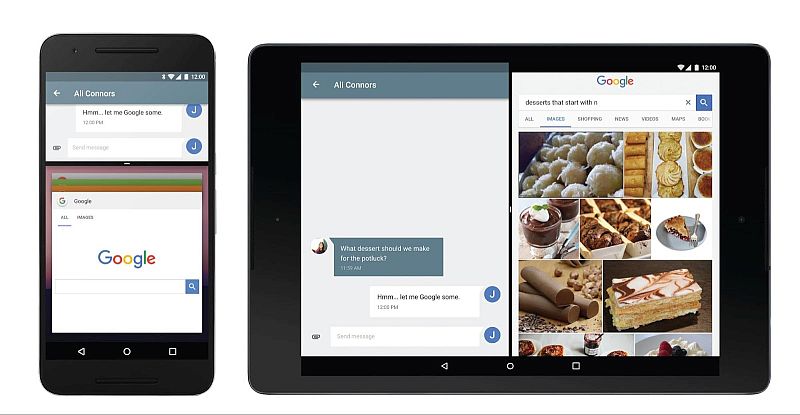 Google last week released the Android N Developer Preview earlier than expected offering developers a look at the new features of the upcoming Android build. The Mountain View giant also announced Android Beta Program which will allow users to test the new version, and receive new builds as an OTA update.
Some Nexus users are reporting that after trying to install the over-the-air (OTA) update, they were unable to boot their devices. Several users took to Nexus Help Form and AOSP Issue Tracker to report the issue.
One of the users on Nexus Help Forum wrote, "Enrolled in the Android N preview update. I got the OTA update and started the process. It got to the Android logo and it said "system updating" or something similar. After a while I see an Android logo on its back and the word ERROR! underneath it. It rebooted itself after a couple minutes but it stays stuck at the Google logo. My Nexus 9 was completely stock – not rooted nor unlocked. I cannot flash the factory image since instructions say I need to enable USB debugging. Since I can't even boot into the OS, I can't do that. I already factory reset the thing and it didn't help."
Android Police points out that the issue revolves around the fact that users are unable to "unlock their bootloaders" which means they cannot fix the issue with a factory image. Google has quickly acknowledged the issue and is now offering step-by-step guide. The fix is now available for all Nexus devices that can be upgraded to Android N.
In other news, Google confirmed that users can get OTA updates for the latest Android N Developer Preview even if they manually flashed the system images. The clarification came after a note on the developer site that said if users flashed Android N system image they won't receive OTA updates.
Android Police first reported the change in the note that now says, "If you decide you want to get OTA updates after manually flashing a device, all you need to do is enroll the device in the Android Beta Program. You can enroll the device at any time to receive the next Preview update over the air."
["source-ndtv"]