The upcoming tweaks and new features in Google's next Android OS version, believed to be showcased at I/O 2016 as Android N, have started making the rounds on the Internet. We have seen a purported screenshot of Android N's new hamburger design in system settings. Now, a new leak again shows the redesigned system settings page.
Android Police has yet again shared mock-up screenshots of the system settings of the Android N based on the real ones.
The screenshots purportedly show that a bar will appear at the top of system settings showing do not disturb status and will also allow to switch modes from a drop down. Another minor change in the Android N UI is the missing dividing line that separates each option.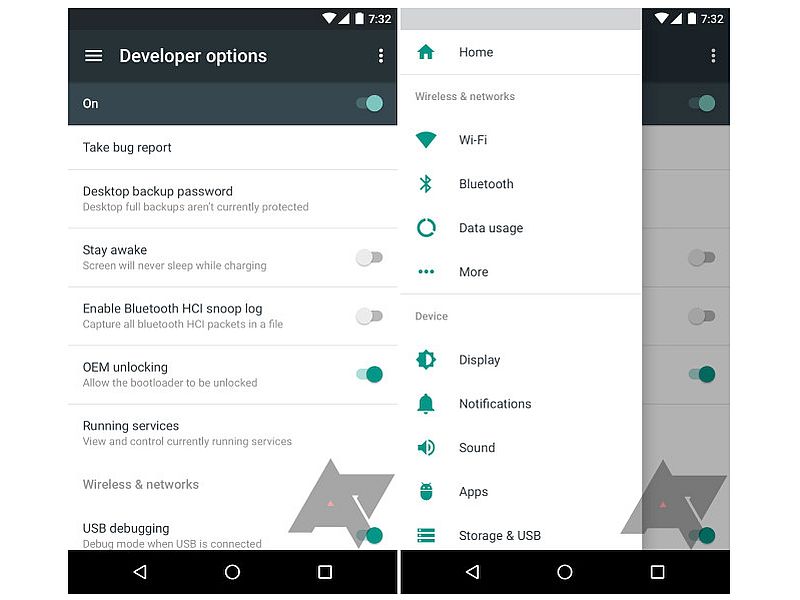 A major addition seen in the purported Android N mock-up screenshots is the display of setting status for every option. If this comes out to be true, users will no longer need to enter each setting to check the status. For example, the Battery setting shows percentage of battery left and also a possible standby time. Also seen is the User tab showing the name of the account of each device that is signed-in.
Another screenshot shows the already seen shared hamburger button in Android N that points to a side navigation drawer that lists all Settings sections, making it easier to switch between them. Currently, users have to go back into main settings page before jumping to another Settings section.
It's worth mentioning that the spotted screenshots or the shared video claimed to be from Android N may be early version of the OS and we may see a lot of changes in the final build.
Google is likely to reveal its next mobile operating system, believed to be called as Android N initially, at the I/O conference. Google CEO Sundar Pichai had last month has announced the date and venue for the I/O 2016 which will be held in Mountain View, California on May 18 through May 20. Much like Android 6.0 Marshmallow, Android N can be expected to be launched later this year with the new Nexus hardware. Recently, Google possibly gave away Android N's revamped interface in an official video.
["source-ndtv"]