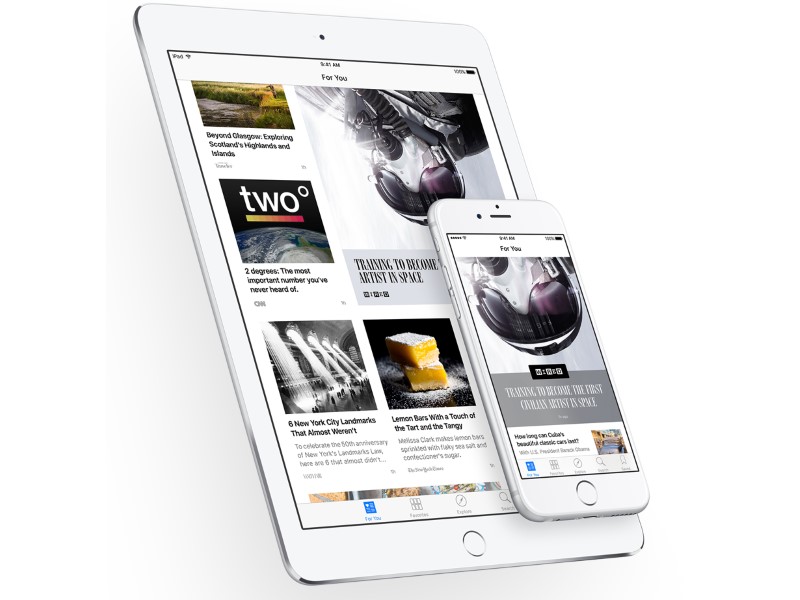 Apple is getting really serious about the publishing business. The company announced Tuesday that it's rolling out some big new tools for Apple News that can lure more writers and editors to the service – and improve it for current partners, as well.
The company has previously partnered with more than 100 major publishers and publishing groups (including The Washington Post) to get their articles and other stories served directly to millions of iPhones by way of the News app, which is included on every iPhone. Starting this week, the company will allow small- and medium-sized publishers who also want to reach that audience by signing up with the service.
According to the company, that could be anyone from an individual with a blog to a local newspaper or magazine. Opening up the platform to publishers of all sizes gives Apple far more variety to offer to its readers, who may want to turn to the app to get caught up on the news.
Apple is also going to give all publishers an easier way to see how articles are performing on the service, with a statistics dashboard. Apple said that these tools will include basic information such as how many people are reading and how long, as well as when and how they're sharing certain pieces. This information was available to Apple News publishers before, the company said, but it will now be much easier to read.
The additions extend Apple's efforts in publishing, an area it first announced it would enter six months ago, that put it into competition with Facebook, Flipboard and others interested in offering people a centralized way to aggregate articles from different sites. Reactions to the product were mixed. Early reports suggested that some publications didn't think Apple was offering enough information about how many readers found their way to articles through the app. Apple senior vice president Eddy Cue also confirmed to the Wall Street Journal that an early glitch undercounted how many people used the app.
Apple now estimates that 40 million customers have regularly used Apple News in the six months since its launch, illustrating fairly fast pickup. By comparison, Flipboard, which was founded in 2010, has about 80 million monthly active users.
Still, Apple will continue to try to raise the profile of its news product. In addition to the announcements for publishers, the company said it will also kick off a major advertising campaign for News in print publications, as well as on bus shelters and subway platforms.
["source-ndtv"]