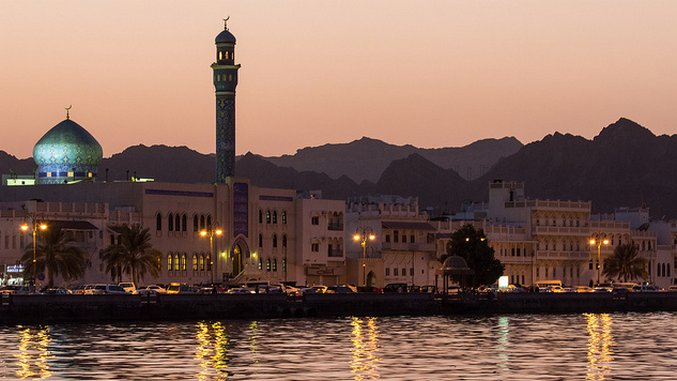 Never thought of visiting Oman? Well, you might be soon. In our Breakout Role series, we take a look at places that have seen huge increases in tourism in the last few years, and try to figure out what's causing all the hype.
Since he started leading tours to Oman in 2000, Peter Gardiner has planned trips for groups of all kinds. In the early days of his England-based company, Omantravel Ltd., Gardiner's customers were mostly geologists, bird watchers and other niche-interest travelers.
"It was very much an unknown destination then," Gardiner says.
In those days, it was pretty tough for foreigners to visit Oman—Gardiner remembers an invitation-based visa system that kept most casual vacationers away—and, as a result, the Middle Eastern nation wasn't on the radar for most mainstream western travelers. 17 years later, though, Omantravel's tours include beachgoers, history buffs, perfume experts and even beekeepers.
Between easier access and increased interest, Oman is quickly becoming a travel haven, and the country's number of international visitors has grown by around 7.5 percent each year for a decade. In recent years this growth has been even more substantial—between 2014 and 2015, foreign tourists grew by an outstanding 17 percent.


Lights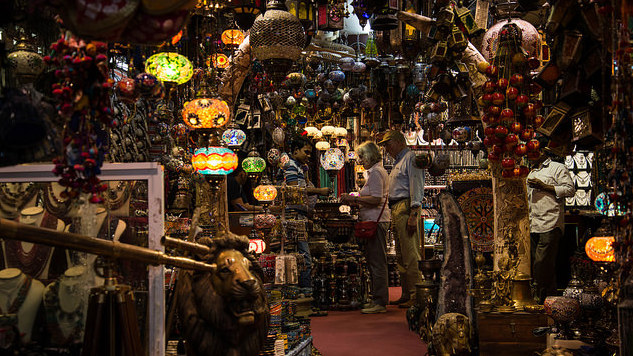 Photo: Carla Cometto, CC-BY
Of the many explanations for Oman's continued surge, sheer effort is near the top of the list. As it stands now, country doesn't have as much oil as many of its Persian Gulf neighbors, and recently the government has looked toward tourism as a solution.
Infrastructure has boomed as part of these plans: Gardiner says the roads and cellular network are now incredibly advanced, and a soon-to-open >airport, in the capital of Muscat will likely increase air traffic from international hubs.
According to Katrina Subido, the project executive of Old Muscat Tourism and Omani travel company, this work has also come in the form of a diverse marketing strategy, as the country has learned to promote its hospitality industry to new markets and through new platforms, such as social media and international expos.
In promoting the nation as a travel highlight, safety has been a helpful selling point. Sitting within a tumultuous region to say the least—Saudi Arabia's diplomatic isolation of Qatar being just the most recent example—Oman has remained a beacon of stability and security, ranking as the World Economic Forum's fourth safest country in 2017.


Camera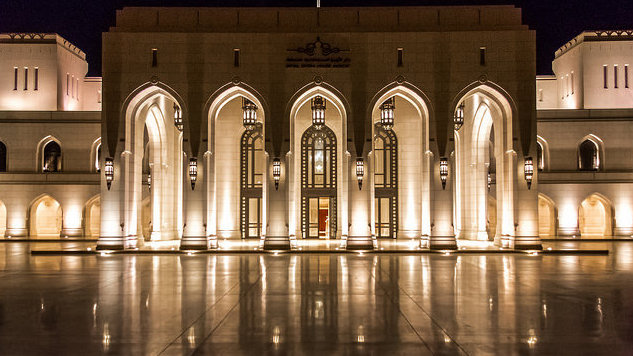 Photo: Andrew Moore, CC-BY
Success like this isn't without growing pains, though, and 2016 stands as an example of how far the country still needs to come. Last year, parts of the travel industry began to slump, as oil prices, a multi-billion dollar trade defecit and economic problems in major markets such as England took a toll on the nation's tourism wave.
While it seems as though the country is bouncing back, there are also still questions about what kind of destination Oman will eventually become. With development progressing, Muscat has become an increasingly expensive—the city's hotels are some of the world's most pricy the absence of mid-tier and budget hotels may leave non-luxury travelers feeling overwhelmed.
"Maybe sometimes the investment has been in the wrong area," Gardiner says. "If we could get some decent 3 or 4 star hotels spread over the country, it would help the tourism economy a lot."
Additionally, Gardiner has noticed that many locals haven't caught up with the hospitality industry yet, leaving a shortage of guides, drivers and other necessary workers.
"[A lot of Omanis] know an awful lot about their own little village or own little area," he says. "But they're not guides for Oman itself—[the country is] still learning about tourism."


Action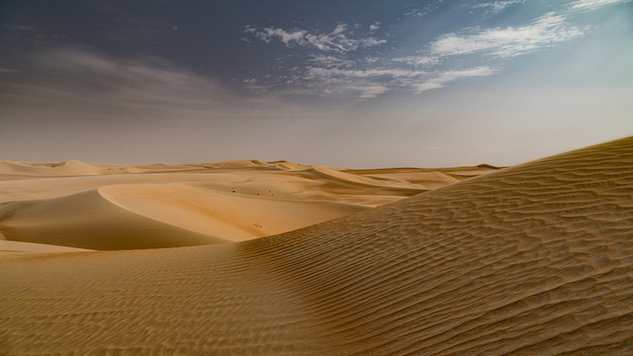 Photo: Robert Haandrikman, CC-BY
However, price hikes and guide shortages shouldn't be enough to deter any interested vacationer, as the country's benefits certain outweigh any potential difficulties. Subido says the desert remains the Oman's largest draw, with the world-famous Empty Quarter, representing what may be the nation's most enchanting attraction—as the world's largest contiguous sand desert, the region's dunes reach as high as 250 feet, and seem to completely epitomize Arabia's distinct natural beauty.
The country's other signature destination is almost certainly Wadi Ghul, which is commonly known as the Grand Canyon of Arabia and features unbelievably dramatic cliffs and crevasses lying underneath the peak of Oman's tallest mountain, the nearly 10,000-foot Jabal Shams.
If an arid treks through the heat sound too taxing, though, Oman's beaches offer a refreshing alternative that is rare in some Middle Eastern countries. Boasting around 1,700 kilometers of coastline, the nation is home to a surprising number of pristine beaches—such as Al Mughsail in the south and Al Hadd to the country's eastern tip—and a fascinating array of protected sea life.
Of course, Muscat is not to be ignored either: awe-inspiring elegance is on display throughout the capital, but it's most notable in the stunning architecture of the Royal Opera House and the Grand Mosque. Additionally, the authentically Arabian charm of the Mutrah Souq marketplace and easy access to beaches make the city completely unmissable.
When You
Flight Rates: Flights from New York to Muscat range between $1,075 and $2,640, while rates from Atlanta cost $930-$2,220.
Travel Concerns: The U.S. State Department lists no major safety concerns for American travelers in Oman, however a tourist visa is required for foreign visitors.
Currency Exchange: 1 USD = 0.38 Omani Rials
More Info: The Omani Ministry of Tourism's website provides information on popular attractions, hotels and the country's cultural history.
Top photo: Andrew Moore, CC-BY
Dillon Thompson is a freelance writer from Athens, Georgia who, as you're reading this, is probably drinking coffee and listening to hip-hop music a little too loudly.
["Source-pastemagazine."]