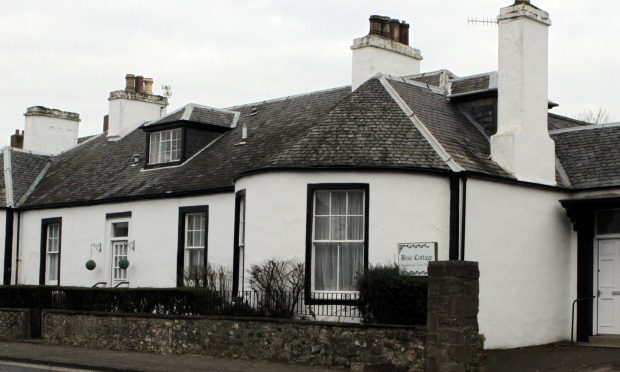 Relatives of patients moved from a recently closed Broughty Ferry care home insist the facility offered patients "excellent" care.
Brae Cottage, located on the town's Queen Street, closed two weeks ago, after being unable to admit more patients.
A Care Inspectorate embargo on new admissions led to "financial meltdown" for manager Linda Weir and her business partner Chris Robertson.
The embargo came as a result of a critical Care Inspectorate report, which issued Linda and Chris with five improvement notices.
The improvement notices related to heating and radiator safety, as well as having a clear policy on restraint in place.
Relatives of some of the home's residents said previously the report painted a "misleading picture" of the standard of care offered by Brae Cottage.
Now, after the home's closure, the daughter of one former Brae Cottage resident has insisted staff provided "excellent" levels of care.
Helen Elder, whose dad was a resident of Brae Cottage for more than five years, said she had no concerns over the care offered in the home.
She said: "Brae Cottage was the first home we went to visit for my dad and we didn't go anywhere else.
"We fell in love with it. It was a lovely wee place.
"I wouldn't have left my dad in there if I thought he wasn't being cared for, would I?"
"There wasn't anything wrong with the care, in fact I would say it was excellent."
Another relative, whose mum stayed in the home for four years, said: "There was no evidence of a decline in care.
"There was nothing to be concerned about."
Home manager Linda Weir said: "I'm not disputing there were issues at Brae Cottage, but there were no issues of poor care.
"We've always had positive reviews from families and had no issues with Dundee City Council reviews.
"If the Care Inspectorate had wanted to work with us then we could have salvaged something.
"It's left us angry and sad."
She accused the Inspectorate of having a "tick-box culture" and claimed different inspectors gave conflicting instructions on necessary improvements.
Despite the claims, the Care Inspectorate defended its findings.
A spokesperson said: "During repeated unannounced visits, inspectors identified significant concerns about the quality of care for residents.
"Whilst most care homes in Scotland perform well, we served two formal improvement notices which set out clearly what need to improve.
"We upheld a number of complaints about the home and worked with the provider to try and improve the quality of care.
"When the provider decided to sell the home, we worked closely with them and the prospective new buyer.
"Anyone with a concern about care can call us on 0345 6009527, anonymously if needed."
["Source-thecourier"]