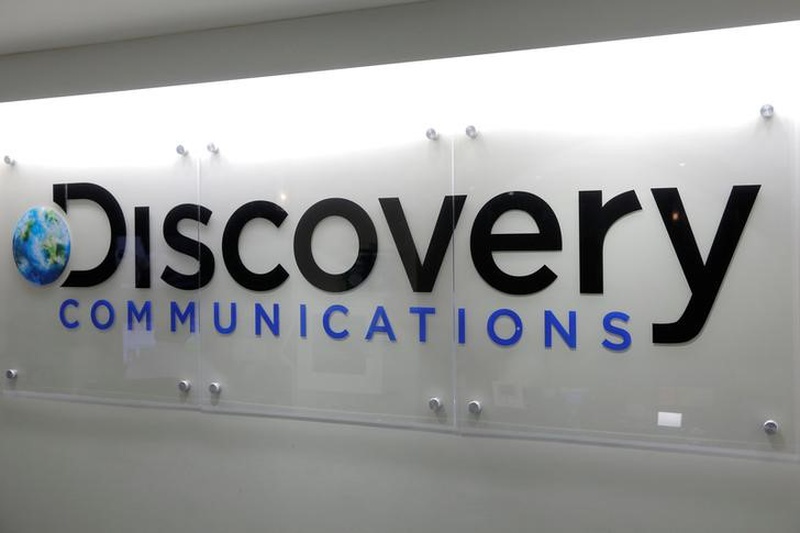 NEW YORK (Reuters) – Discovery Communications Inc, whose nature and science TV channels attract mostly male viewers, will reach more women and diversify its advertising revenue through its acquisition of Scripps Networks Interactive Inc, advertisers said on Tuesday.
Scripps' channels, such as Home and Garden TV, have about twice as many female viewers as male in the 18 to 34 age range, a coveted group for advertisers, according to Nielsen data. The majority of the Discovery Channel's viewers in that age group are male.
Discovery's $11.9 billion deal to acquire Scripps, announced on Monday, is expected to boost the media company's negotiating leverage as it seeks new audiences.
Discovery's ad revenue, which did not grow in the second quarter from a year ago, may benefit from Scripps' clout with advertisers, Discovery Chief Executive David Zaslav told analysts on an earnings call on Monday.
Scripps' programming is well-received internationally, and Discovery had already been buying its content in Latin America, Zaslav said on the call. "And if we see market share gain, that'll translate very quickly to real advertising value for us around the world."
Scripps posted a 2.5 percent increase in ad revenue in its preliminary second-quarter results.
Jason Kanefsky, director of strategic investments at Havas Media Group, a marketing agency that works with clients in industries like luxury goods, spirits and banking, said his clients pay attention to how many ad dollars go to Scripps because they value the viewers of the network's lifestyle channels such as the Food Network and the Travel Channel.
"That is the only brand they ask about specifically," Kanefsky said, noting that its channels are clear buys for certain advertisers.
"The Scripps programming is more valuable than Discovery in my opinion," he said. "If you're a food brand, you want to advertise with Food Network."
Shenan Reed, president of digital at MEC North America, an advertising media agency that counts L'Oreal among its clients, said she had always wanted to see a larger female audience at the network before buying ads on its channels.
Not much may change for brands already advertising with Scripps or Discovery to reach those audiences, said Barry Lowenthal, president of The Media Kitchen, a media buyer with clients that include retail and financial services companies.
Advertisers would only be affected if Discovery decides to change ad prices or its commission structure, he said.
"I can't imagine Discovery will lower the ad rates," Lowenthal said.
Reporting by Sheila Dang; additional reporting by Jessica Toonkel; Editing by Richard Chang
["Source-reuters"]