Data plays an important role in every aspect of our life. The term data is the collection of information. Data is used in almost all fields today. The main purpose of collecting the data is to store and retrieve it later. As data is stored and retrieved, it may also be deleted or lost. This can happen at some unexpected situations. At that the time, people want to restore their data back to its original form.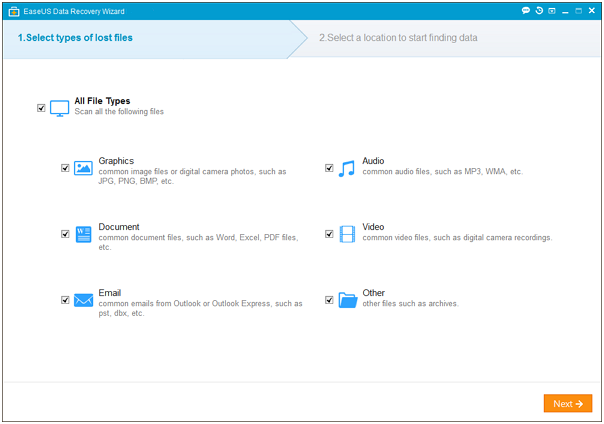 Data Recovery Software
The lost data can be recovered with the help of some tools and techniques. There are some softwares are also available for this purpose. These softwares will help people to recover or restore their missed data in several situations. The user can recover their data back to their system by using this recovery software.
Nowadays, the need for the data recovery tools and softwares considerably increases. This is due to the reason that, people may lose their data very often. So, they use this kind of software to recover their data. One such recovery software is the EaseUS data recovery wizard. This is a recovery wizard which restores the lost data back to the system.
Why EaseUS data recovery wizard?
There are many reasons are there to use the EaseUS data recovery software:
It is professional recovery software which can restore the lost data in any situation in simple clicks.
This EaseUS data recovery wizard customizes the user data backup plan regularly.
This recovery software provides the most reliable protection to the data in the PC and server.
This EaseUS  data recovery software takes the full control over the hard drives and will manage the disk space in an efficient manner.
There are user manuals and guides are available in online for how to use this software.
By using these manuals, the users can easily recover their lost data in any situation.
The Preview and Recover features of EaseUS
There are many special features are available in this EaseUS recovery software. The important features are the Preview and Recover files.
The user can preview their data before they recover it. By this, the users can recover only the needed data.
Once the user will scan the system for the lost data, the scan result is divided into three parts. The left side of the window shows a list of directories. The middle of the window displays all the files and the folders under the folder which is selected in the left side. This contains additional information along with the data such as the date and the type. The window at the right side will display a list of thumbnails and information for the files which is selected in the middle window.
And then, user can find a Preview option to preview some of the files.
Once the user has previewed the files, they can select the targeted files and click on the Recover button.
Now their files will be restored to their device.