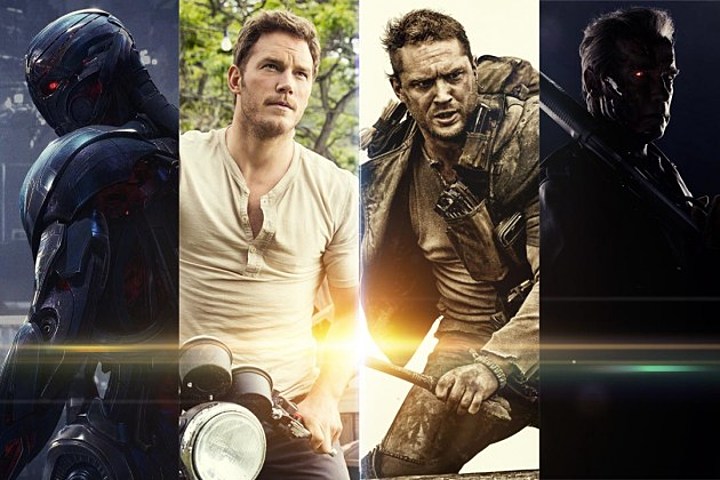 Hollywood. Like its Indian cousin, or a successful drug dealer, it pushes a lot of product. Some of it make the grade; others sadly don't. Here are five movies to watch out for this month, and one you probably shouldn't as a bonus. You can thank us by treating us to popcorn. Or nachos. Yeah, let's go with nachos.
The Dark Tower (August 4)

After having enthralled readers for decades, Stephen King's classic tale of the fight between good and evil is coming to a theater near you. Set across multiple worlds, The Dark Tower is the story of a mysterious Gunslinger, Roland Deschain, and his eternal conflict with the Man in Black, as the latter spreads chaos and destruction. With a stellar cast including Idris Elba as Deschain and Matthew McConaughey and spectacular visuals, this promises to be a battle you don't want to miss.
Atomic Blonde (August 11)
Call her Blonde, Atomic Blonde. Lorraine Broughton of Her Majesty's secret service is the most lethal assassin in MI6, and she's on a mission. Follow the sexy and savage spy as she heads to Berlin on an assignment that will test every ounce of skill and wits this atomic blonde possesses. With Oscar-winner and head turner Charlize Theron portraying this female James Bond, in a cast that includes the likes of James McAvoy and John Goodman, you'll be shaken and stirred.
The Hitman's Bodyguard (August 18)
Ryan Reynolds delighted audiences around the world with his turn as Deadpool, the world's deadliest (and dirtiest) hitman. This time around he's on the other side of the law, a law enforcement agent assigned to protect his nemesis, a hitman, played by the incomparable Samuel L Jackson. With a star-studded cast, including Gary Oldman and Salma Hayek, great action and even greater comedy, this is going to be one killer movie, pun totally intended.