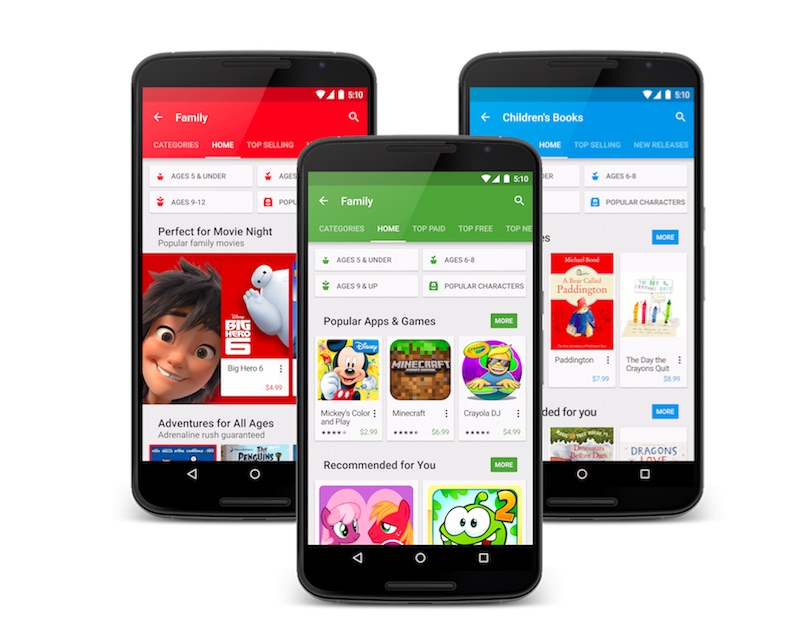 Google has revamped its developer website to help Android users better understand the guidelines of its app store. The interactive website helps a developer quickly walk through various aspects of an app including security, ads, monetisation, and copyright.
While Google has maintained a developer program policy centre for years, a sense of confusion has persisted among its developers from the very beginning. Part of the reason was an inconsistency in company's own guidelines, and just how hard it was for someone to go through different clauses in a rather-unimpressive portal. The company is fixing the latter.
The revamped website categorises all the important aspects of an app in a much more efficient way. A section called Restrictive Content, for instance, allows developers to know if their app is crossing some sort of line. Privacy and Security, on the other hand, helps you fight battles against fraudsters. Monetization and Ads, furthermore, helps you find ways to make money off your app.
Google is also taking steps to make different rules of the Google Play clearer. The company has updated the section 4.4 of the Google Play Developer Distribution Agreement to state its stance on the usage of ad-blockers. This is the first time, as Android Police notes, that Google has mentioned "ads" in the clause.
"We don't allow apps that interfere with… other… services, including but not limited to other apps on the device, any Google service, or an authorized carrier's network. Here are some examples of common violations: Apps that block or interfere with another app displaying ads."
Interestingly, however, the company is again unwittingly creating confusion here. Last month it pulled a Samsung-backed app called Adblock Fast from the Google Play when it found that Adblock Fast was stripping ads from Samsung Internet Web browser. The company later reinstated it to the store, adding that upon a closer inspection it found Adblock Fast wasn't performing any unauthorised actions.
It appears that Google is not banning ad-blocking add-ons for browsers, or ad-blocking browsers themselves. Its wording, "apps that block or interfere with another app displaying ads," certainly takes this into account. The company has also made other changes to its policies regarding advertisements, as pointed out by Android Police.
Ads associated with your app must not interfere with other apps, ads, or the operation of the device, including system or device buttons and ports. This includes overlays, companion functionality, or widgetised ad units. Ads must only be displayed within the app serving them.

Specifically disallowed: Ads that display outside of the app serving them, Ads that are triggered by the home button or other features explicitly designed for exiting the app.

The ads shown within your app must be appropriate for the intended audience of your app, even if the content by itself is otherwise compliant with our policies. [Explainer: no mature ads in an app rated OK for kids.]

Apps that collect your phone book or contact data must provide a privacy policy.

["source-gadgets.ndtv"]