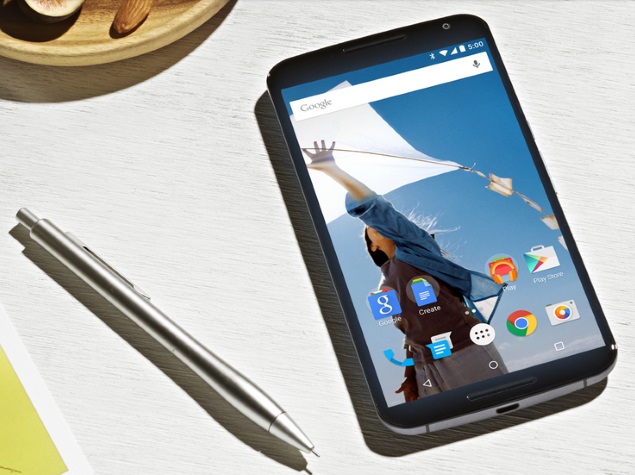 Last week, Google's Nexus Help Forum was plagued with complaints from Nexus 6 users across the world facing LTE connectivity issues. The tech giant acknowledged that it was aware about the problem and was working on it, and has now announced that the LTE outage issue has been fixed. A Google employee going by the name Orrin also elaborated that 'an issue with GPS' was the cause of the problem, as suspected last week.
"Thanks for all of the information you have provided. It has been extremely helpful while the team was investigating and working towards a fix. We have made a few changes on our end, and the issue with GPS causing cellular connectivity to fail should now be resolved. If you are still experiencing problems, please restart your device," Orrin wrote on the forums page.
Orrin didn't go into details on how exactly Google fixed the issue. If you're a Google Nexus 6 user and are still experiencing connectivity issues, rebooting the device should fix it, Google says. Users from US, Canada, Australia, Finland, the Netherlands, Sweden, Mexico, Germany, and Hong Kong were all reporting the same issue. Most of the affected users in the US were subscribers to the T-Mobile network.
Google launched the Nexus 6 made by Motorola in 2014. It offers 32GB and 64GB storage options, and is priced at $649 (approximately Rs. 40,000) and $699 (approximately Rs. 43,000) respectively. As for the specifications, the Google Nexus 6 comes with a 5.96-inch QHD (1440×2560 pixels) display, and 2.7GHz quad-core Qualcomm Snapdragon 805 processor paired with 3GB of RAM. It sports a 13-megapixel rear camera, a 2-megapixel front camera, and a 3220mAh battery.
["source-gadgets.ndtv"]