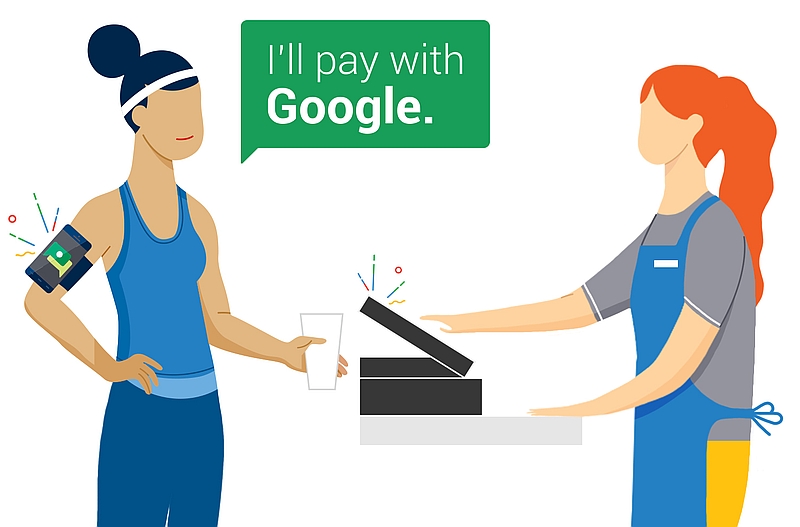 Until now, the Android Pay customers needed to pull our their smartphones from their pockets to make a payment in stores. Google however, is moving a step ahead this time trying to make the purchase process simpler. On Wednesday, the search giant started experimenting a new in-store payment app called Hands Free. As the name suggests, the pilot app would let you pay at stores easily without even touching your smartphone or fumbling through your wallet. The service was announced during the Google I/O 2015.
"Imagine if you could rush through a drive-thru without reaching for your wallet, or pick up a hot dog at the ballpark without fumbling to pass coins or your credit card to the cashier. This prompted us to build a pilot app called Hands Free that we're now in the early stages of testing," said Pali Bhat, Senior Director, Product Management in the company blog post.
The experimental project by the search giant is limited to South Bay in San Francisco for now, and is available on Android and iOS. The app "is rolling out to a small number of McDonald's, Papa John's, and local eateries in the area," added Bhat.
The Hands Free in-store payments app makes use of Bluetooth connectivity, Wi-Fi, and location services (GPS) on the handset to detect if a user is near a participating store. During checkout, users can simply tell the cashier "I'll pay with Google" after which the cashier would need their initials and use their Hands Free profile picture to confirm the identity.
Google says this process uses an in-store camera to confirm the user's identity based on their Hands Free profile picture. As far as security is concerned, all the images captured by the Hands Free camera are deleted immediately. In addition, when users make a purchase, their full card details will not be shared with stores. Once the purchase is completed, they will receive an instant notification on their smartphone. Google will additionally alert them to any unusual activity as well.
"As an added thank you for testing Hands Free, we're offering up to $5 off your first Hands Free purchase at participating stores," adds Bhat. More information on the Hands Free payment application can be viewed from its dedicated website.
The concept of using face recognition technologies for making payments is nothing new for the industry. Rival firms like PayPal and Square have already tried similar ideas previously, but have not enjoyed much success.
["source-ndtv"]