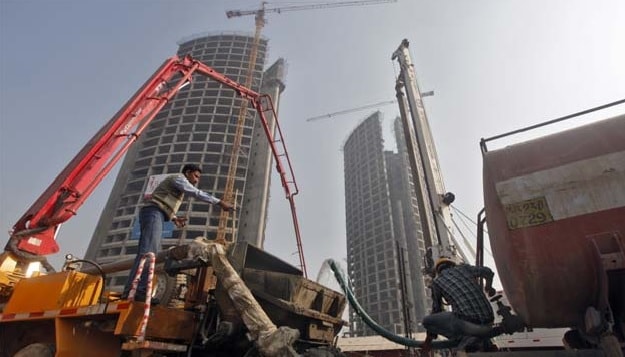 India's economic growth rate should pick up to 7.5 per cent in fiscal year 2016-17, the International Monetary Fund said on Wednesday, aided by a collapse in oil prices and relatively low exposure to current global financial turbulence.
Summing up its latest review of Asia's third-largest economy, the IMF forecasts that economic growth would pick up from 7.3 per cent in the current fiscal year (2015-16) that ends on March 31.
"The broad message is that India's growth trajectory is pretty strong by international standards – not to mention the advanced economies," IMF Resident Representative Thomas Richardson told Reuters.
Inflation was behaving and was on track, the IMF said in a statement, with monetary conditions consistent with hitting the Reserve Bank of India's target for consumer price inflation of 5 per cent by March 2017.
While the balance of economic risks has improved, they remain tilted to the downside. These included the impact of intensified volatility on global financial markets, including from surprise unexpected US monetary policy moves or China's economic slowdown.
"The authorities have done a pretty good job of bringing inflation down and reducing external vulnerability, positioning India well to handle another round of external volatility," Mr Richardson said in a telephone interview.
In comments published after Finance Minister Arun Jaitley unveiled an annual Budget that stuck to deficit targets, the IMF called for more "growth friendly" fiscal consolidation.
It also highlighted potential risks from weak corporate and bank balance sheets. Mr Jaitley's Budget on Monday committed $3.7 billion to recapitalise state banks. Bankers estimate that their recapitalisation needs are nearly 10 times as much.
["source-ndtv"]