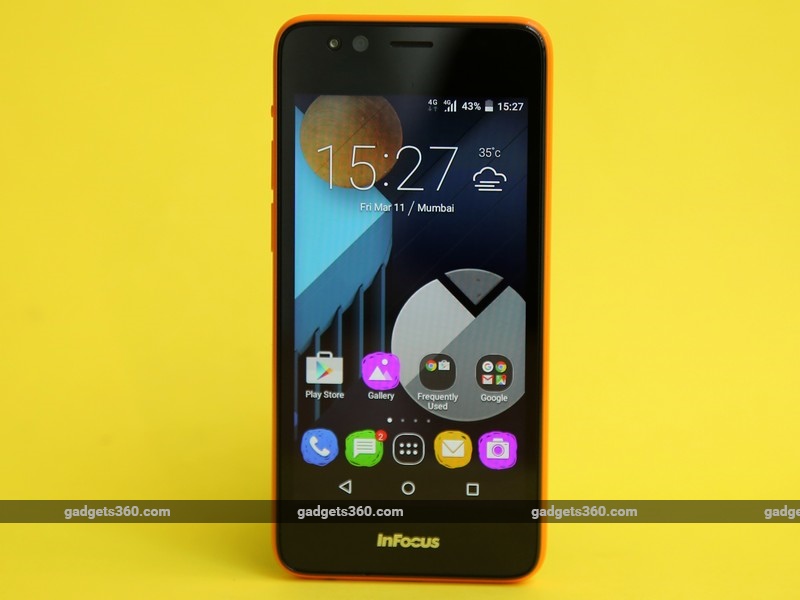 With a string of recent high-profile launches in the mid-range space, it's easy to feel as though that's where all the action is. Today, for a change of pace, we'll be taking a closer look at an entry-level smartphone from InFocus, called the Bingo 21. The company launched this budget-friendly device about a month ago priced at just Rs. 5,499. Since then, another variant called the Bingo 20 has also been launched, seemingly identical to the Bingo 21 other than the fact it has less RAM.
Finding a decent Android smartphone for around Rs. 5,000 isn't too difficult these days. However, the Bingo 21 is one of the few offerings that offers 2GB of RAM. The phone appears to be designed for young audiences, with its lively colour combinations and front-facing flash for selfies. Let's see how it stacks up in our tests, and if it's indeed worth your time and money.
Look and feel
Adhering to a standard candybar form-factor, the Bingo 21 will catch your eye from any angle thanks to the bright orange frame that bulges outwards from the sides. It's built entirely of plastic but still feels durable and well put-together.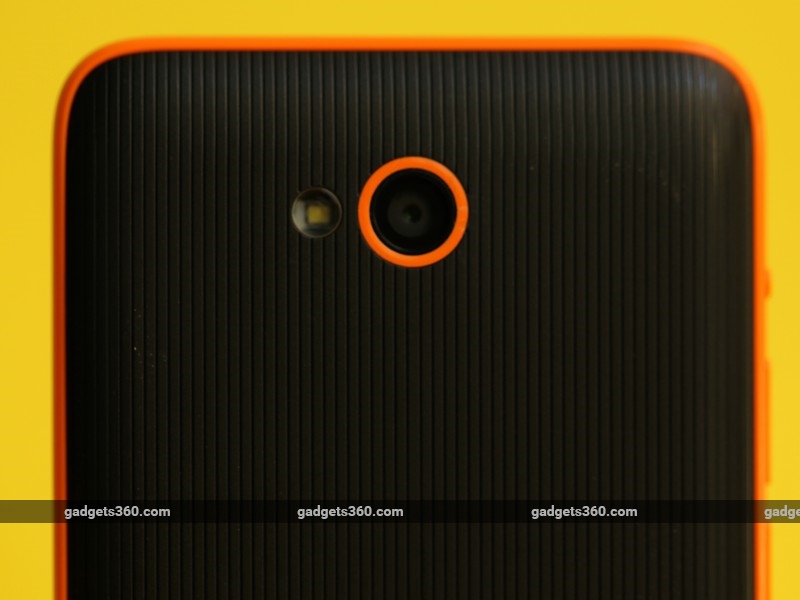 In the front, we have a 4.5-inch FWVGA (480×854) resolution display, which makes the phone very comfortable to pocket. However, the display's low resolution is instantly noticeable. With a pixel density of just 216ppi, pixellation is very evident in videos and games, and even the general UI if you look close enough. Above the screen, we have a 5-megapixel front-facing camera, an LED flash, and a notification LED.
The buttons for power and volume are placed on the left side of the phone, and feel too soft. We found ourselves accidentally triggering them very often. The headphones socket and Micro-USB connector are placed at the bottom.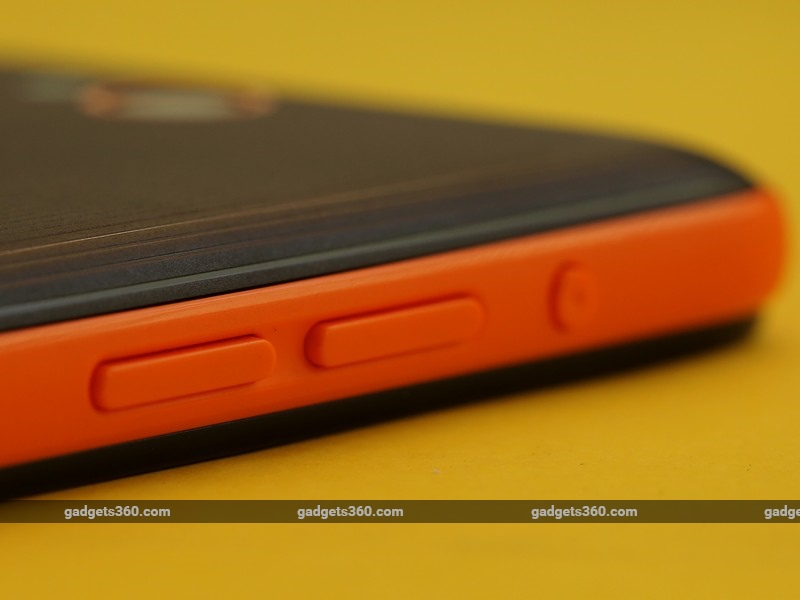 The back cover is removable and so is the 2300mAh battery inside. The vertical lines on the cover offer good grip. We also have an 8-megapixel camera, an LED flash, and the speaker placed towards the bottom.
The Bingo 21 should come with a charger, cable, headset, and manuals, although our test unit only had a headset in the box. We think InFocus has done a good job with the build and finish of the phone considering its price point. It doesn't pretend to be a premium device and that's sometimes a good thing. While you can tell it's a budget offering from its looks, the dash of colour really helps it stand out.
Specifications and software
Powering the phone is a quad-core Shark L (SC9830) SoC from Chinese semiconductor company Spreadtrum. It's not the most well-known SoC manufacturer but you'll find many smartphones with this chip in this price segment. The one in the Bingo 21 features four ARM Cortex-A7 CPU cores running at 1.5GHz, and we have ARM's Mali-400 MP to handle graphics. Thanks to the 2GB of RAM, benchmark numbers are decent, again, keeping in mind this phone's price. AnTuTu delivered 24,536 points while GFXbench gave us 9.7fps in the T-Rex test. This is slightly better performance than say, the Mediatek MT6582M, which is found in phones like the Micromax Canvas Selfie 2 (Review).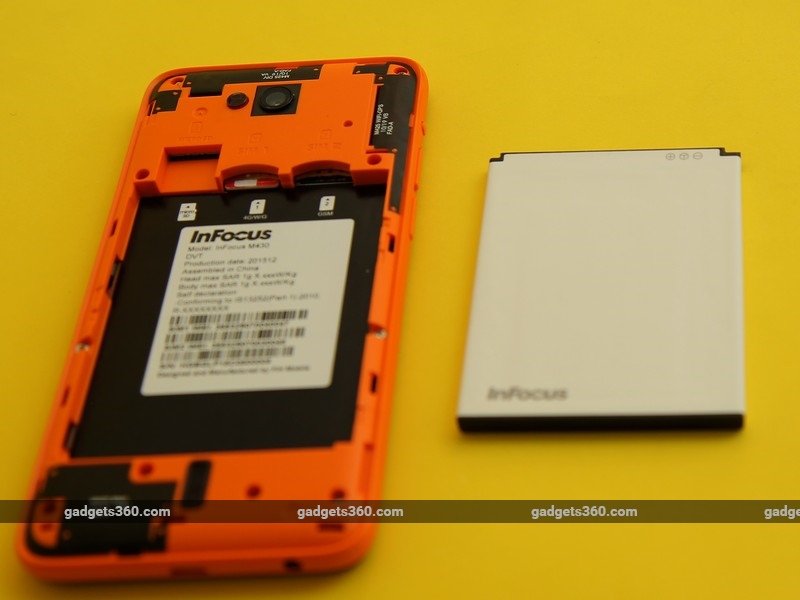 Other specifications include 8GB of onboard storage which is expandable by up to 64GB. The Bingo 21 is a dual-SIM phone which supports frequency bands including Band 40 for 4G. LTE also works across both SIM slots. You also get Wi-Fi b/g/n, Bluetooth 4.0, FM radio, and GPS. USB OTG didn't work when we tried it.
On the software front, there's Android 5.1 with Inlife UI 2.0 skin running on top. The skin isn't too intrusive. Other than custom icons for the stock apps and some tweaks to the notifications shade, it's pretty straightforward.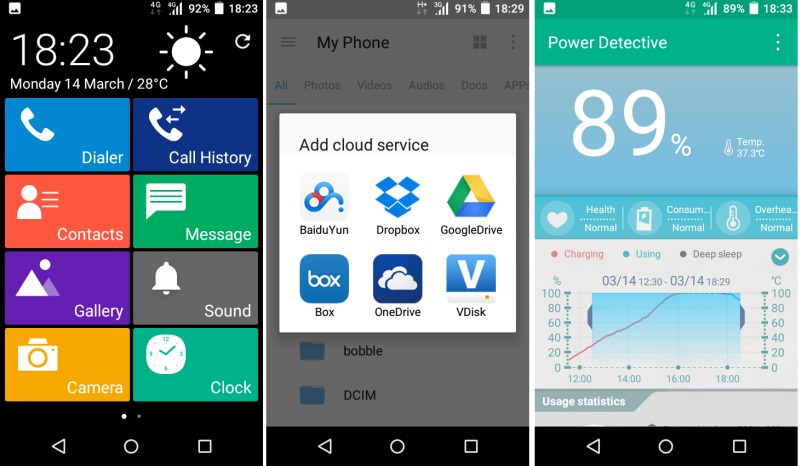 InFocus has added some cool tweaks of its own such as EZ Launcher, which offers a simplified look for novice users. You have the option to switch between single and dual layered modes. You can integrate cloud services into the Gallery app. There's also an app called Safebox to help you protect your private data.
You also get apps like Bobble which lets you make virtual bobble-heads from people in pictures; Power Detective, which lets you monitor your phone's temperature and monitor apps, etc; and Mobile Assistant which lets you clean up unwanted files.
Performance
General app performance is decent, but the Bingo 21 is clearly not the best phone for multi-tasking. It tends to slow down if you have too many apps open and attempt to switch back and forth between them. This sluggishness is also noticeable even in casual games such as Alto's Adventure, which showed signs of stutter.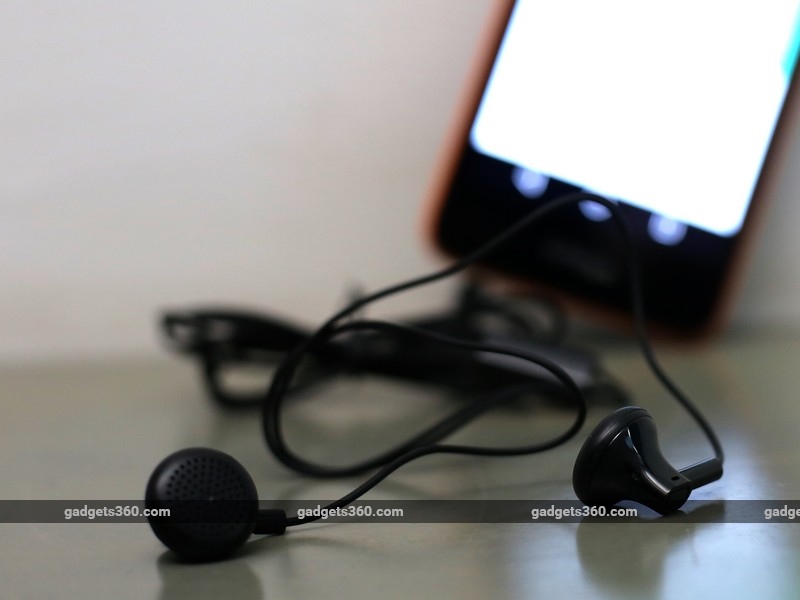 Despite having 2GB of RAM, you're only left with about 460MB on average. There isn't much onboard storage to play around with either; you only have 4.6GB of actual usable space. We didn't face any issues with call quality and the phone easily latched onto 4G networks whenever possible.
The display is in most conditions but washes out under direct sunlight. InFocus has also added a bluelight filter and options to tweak the screen's colour temperature, which is a nice touch. Multimedia playback is not bad, and the phone can handle 1080p files, including our high-bitrate test files. The loudspeaker does a decent job for alerts but don't expect too much from it. The bundled headset is okay for audio.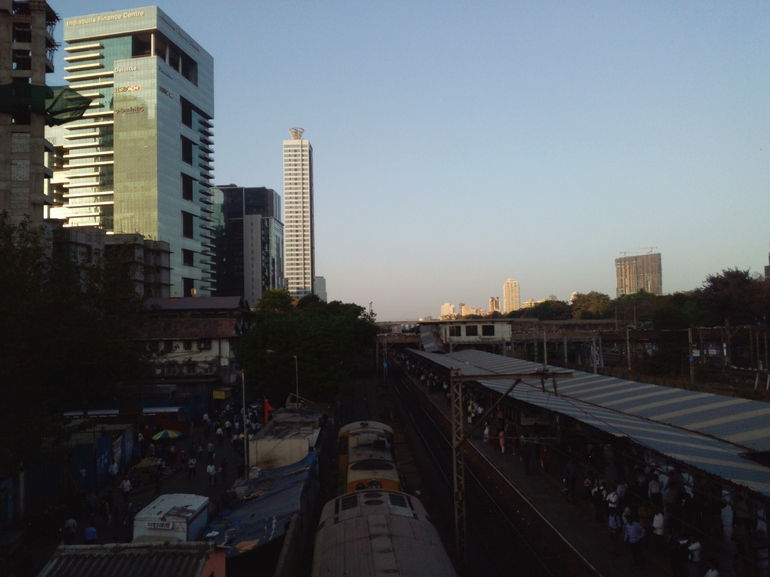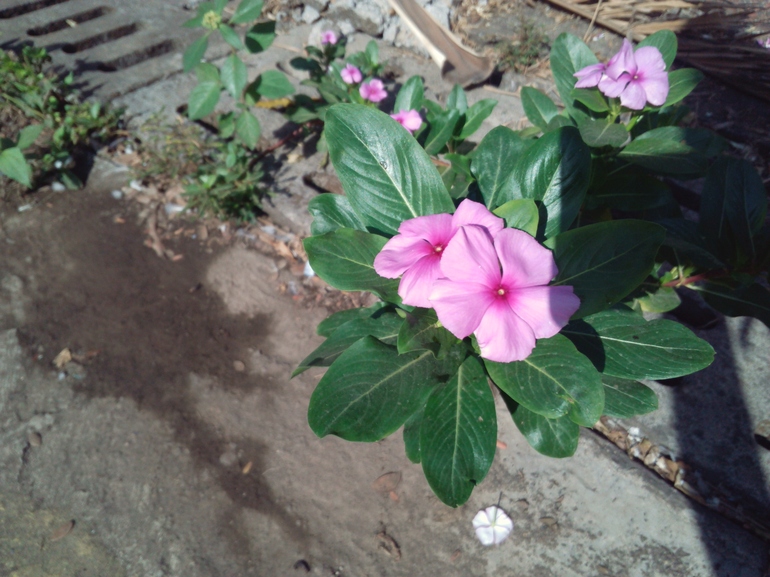 (Tap for full-sized images)InFocus uses Google's camera app, which is simple and easy to operate, but both cameras on the phone perform quite poorly. Landscapes shot in daylight lack detail, and colours are not accurate. Macros fare a bit better in the colour department but lack sharpness. The focusing system is decently quick in the daytime but it struggles in low-light conditions. Pictures taken under artificial lighting aren't great either.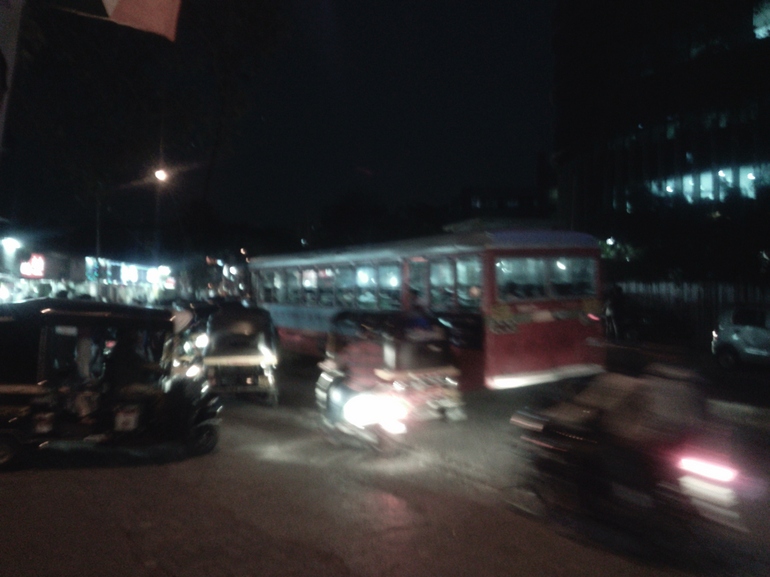 (Tap for full-sized image)Video recording maxes out at 720p and the quality is once again below average. The flash for the front-facing camera is more of flashlight, as it stays on for the duration of the shot and isn't of much help.
Battery life
Thankfully, battery life is one of the redeeming factors of the Bingo 21. We managed to go 12 hours and 2 minutes with our video loop test. With real-world usage, we could easily go an entire day and more, on a single charge.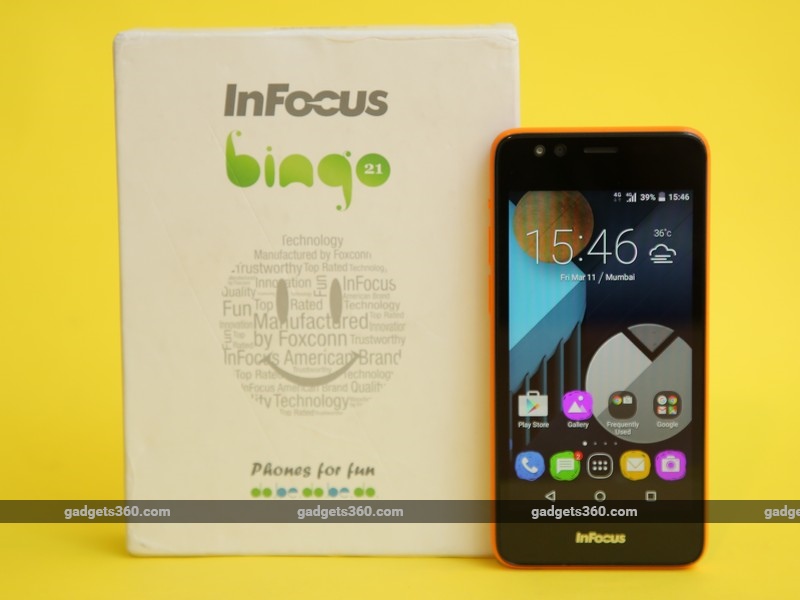 Verdict
Typically, we wouldn't expect too much from an entry-level smartphone, but we feel we've reached a point where we need not compromise on the bare essential, even at such a low price. The InFocus Bingo 21 gets the size and form-factor right, but everything else just feels sub-standard, mainly the display. You can easily find phones with HD displays for around same price without having to compromise on the rest of the specifications. Phones like the Xolo Era X and Karbonn Titanium S205 offer similar core specifications but with better resolution displays.
The Bingo 21 gets battery life and a couple of software tricks right but misses the mark on pretty much everything else. It's going to be tough sell with so many other options going for the same price or even lower.
["source-ndtv"]