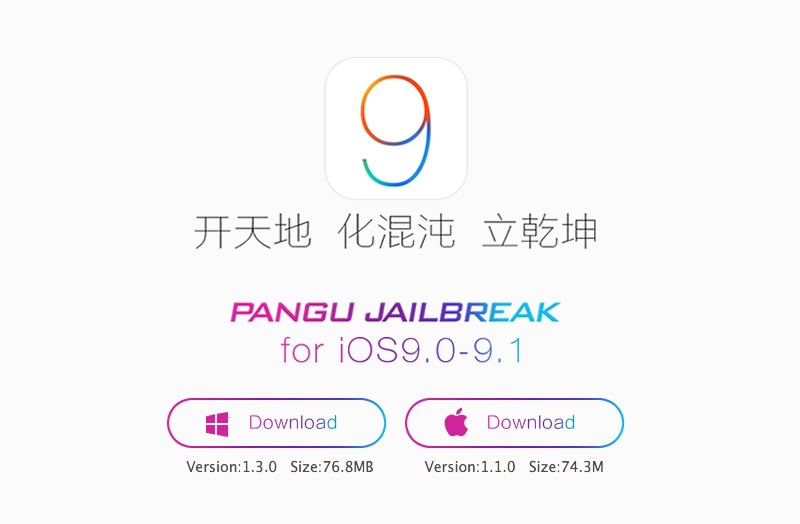 For those who like diving deep into their iOS device, tinkering with settings that Apple wished you wouldn't touch, there's some exciting news for you. Chinese hacker team Pangu has released an update for its jailbreak tool, making it capable of working with iPhone and iPad running iOS 9.0 through to iOS 9.1. Furthermore, the hacking group says that it will release a jailbreak for the fourth-generation Apple TV this week.
Pangu, a hacker team that has earned name finding flaws in iOS and stuffing it with many more features, last week released a jailbreak tool for iOS devices running between iOS 9.0 and iOS 9.1. Many users are not pleased with it. Why? Because not many will be able to make use of the tool. You see, most iPhone and iPad models are already running a software version that is above iOS 9.1. Apple stopped signing iOS 9.1 in December. In fact, we are likely to see the release of iOS 9.3 later this month.
Team Pangu said that the kernel bug that it leveraged for iOS 9.1 has been patched by Apple in iOS 9.2, which renders it useless on updated iPhone and iPad models. There's some good news, however. The group says that it will release a jailbreaking tool for Apple TV running 9.0.X series this week.
The forthcoming jailbreak will provide users with the ability to access SSH, which as you could imagine, is largely aimed at security researchers and developers. For now, Pangu says that it doesn't plan to make any tweaks to the user interface or make any other changes. Many users wish to utilise the USB Type-C port on their Apple TV box. That's apparently not in the works.
Do note that Gadgets 360 doesn't condone jailbreaking, or support Pangu's tools. Using these can not only render your device useless, it can also violate your warranty with Apple. Jailbreaking a device also exposes you to a range of security attacks.
["source-ndtv"]