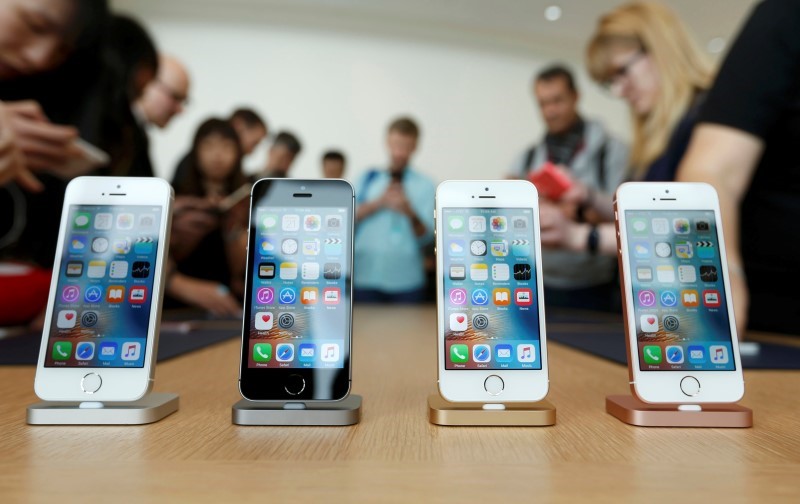 Apple is not only targeting retail customers with the new iPhone SE (Review) but it also wants corporates to use it on lease.
Corporate users can now get the 4-inch smartphone for as low as Rs. 999 per month for a lease of two years, which add up to a total of Rs. 23,976. Similar plans are available on other iPhone models as well including the iPhone 6 and iPhone 6s. While the 16GB iPhone 6 comes with a price tag of Rs. 1,199 per month for 2 years, iPhone 6s users would have to shell out Rs. 1,399 per month for the same amount of time.
In addition, corporate users can at any time upgrade their iPhone models by paying the change in monthly fee depending on the model. This new offer by Apple might see some success in India as this gives a chance to use the iPhone SE, iPhone 6 and iPhone 6s at Rs. 23,976, Rs. 28,776, and Rs. 33,576 respectively for 2 years, presuming there's no down payment involved. For reference, the iPhone SE costs Rs. 39,000, while the iPhone 6 and the iPhone 6s cost Rs. 52,000 and Rs. 62,000 respectively, though they are available at a lower price online as well as offline.
Other iPhone and iPad models are available as part of the lease program as well, which is only available to corporates and not directly to individuals. We reached out to Apple for more information on the corporate leasing plans advertised via a leading daily on Tuesday, but no details were forthcoming. We will share more information with you as and when it becomes available.
["source-ndtv"]