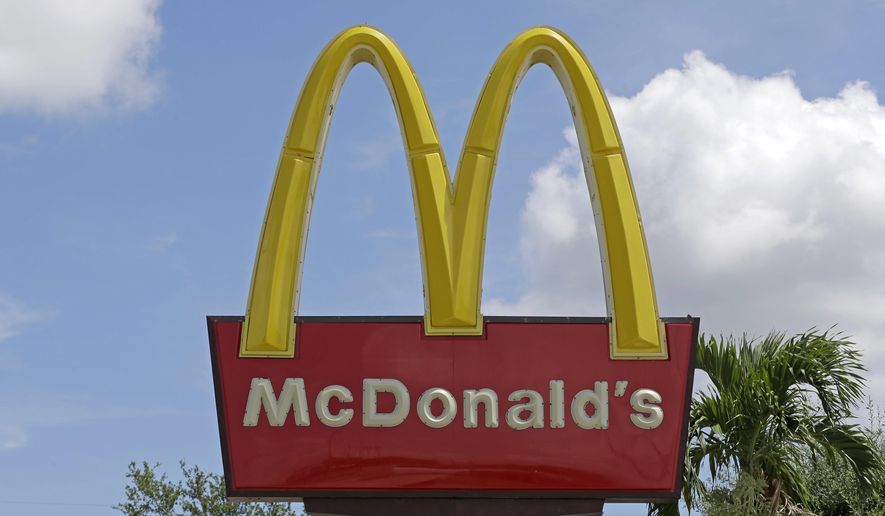 McDonald's and the International Olympic Committee have agreed to part ways three years earlier than expected, CNNMoney reported Friday. The Oak Brook, Ill.-based burger chain has been an official sponsor of the games since 1976.
The partnership was supposed to come to a close in 2020, but both the international sporting body and the fast-food giant agreed to end it early, CNNMoney said.
While the company will still operate a franchise in the Olympic village in Pyeongchang for the 2018 Winter Games and conduct advertising in South Korea during that competition, McDonald's Olympics-branded marketing is ending immediately in the United States, according to CNNMoney.
While critics may deride the concept of a fast-food chain sponsoring the world's fittest athletes, the golden arches have reportedly proved a welcome treat for many Olympians in Rio de Janeiro last year, treating — or consoling — themselves with the all-American comfort food after months of rigorous training and preparation.
"Can't wait to go back home to start training and keep on improving! Just want to say thanks again to everyone back home for the on going [sic] support. Definitely motivated me to fight hard on court everyday," Australian badminton player Sewan Serasinghe shared on social media, Mashable reported last August.
["Source-washingtontimes"]