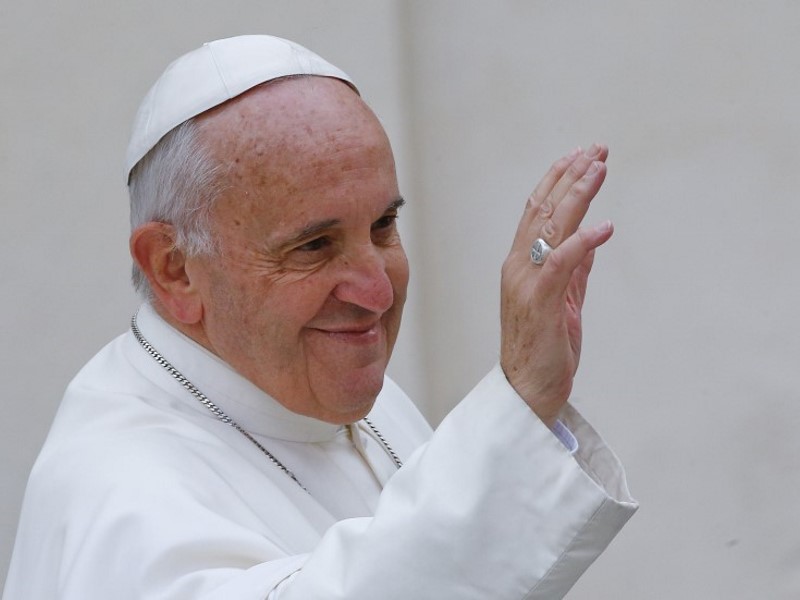 Pope Francis will make his Instagram debut on Saturday, joining the likes of Justin Bieber and Cristiano Ronaldo on the image-sharing forum under the handle Franciscus, the Vatican confirmed Wednesday.
The date for the pontiff's debut on the celebrity-dominated social medium was chosen by the 79-year-old himself as it marks the third anniversary of his inauguration as the leader of the world's 1.2 billion Catholics.
The move represents the latest plank of a Vatican social media strategy designed to ensure Francis's message reaches a maximum number of believers and non-believers across the world with particular focus on the younger generation.
Francis is already a major player on Twitter. Under the @Pontifex handle he tweets in nine languages, including Latin, with the English account followed by nearly nine million people and the Spanish one by more than 11 million.
The move to join Instagram has been anticipated for some time as it is now bigger and faster-growing than Twitter with some 400 million users worldwide.
Kevin Systrom, Instagram's CEO and co-founder, met the pontiff at the Vatican last month, later revealing they had discussed "the power of images to unite people across different cultures and languages."
In a post on his own Instagram account, Systrom also said: "It was by far one of the most memorable experiences of my life!"
Francis joined the Twittersphere four days after his March 2013 election with what has become his trademark appeal to believers to "pray for me."
The central importance of prayer has been a recurring theme of the tweets that have followed, at a rate of a little under one a day.
Some have been barely comprehensible to non-Catholics such as: "The Sacraments, especially Confession and the Eucharist, are privileged places of encountering Christ."
But it has not all been theology. He has also used the medium to react to global events like Typhoon Hiayan/Yolanda, or voice his views on the social issues of the day.
Francis has also demonstrated a nice line in homespun tips for living, such as: "I cannot imagine a Christian who does not know how to smile."
To date however his Twitter feed has been short on images with only two photographs and one short video clip uploaded.
And given that he nearly always wears the same clothes and spends most of his time in one place, generating an interesting photo stream for Instagram will present some challenges for his media team.
On the upside, Francis does have a steady flow of interesting visitors, he gets to some remote places and he does have exclusive access to the artistic treasures of the Vatican museums.
Francis's interest in the Internet was underlined in January when he spoke out against online trolls. He has also hosted major figures in the new digital economy, including Google boss Eric Schmidt and Apple supremo Tim Cook.
["source-ndtv"]