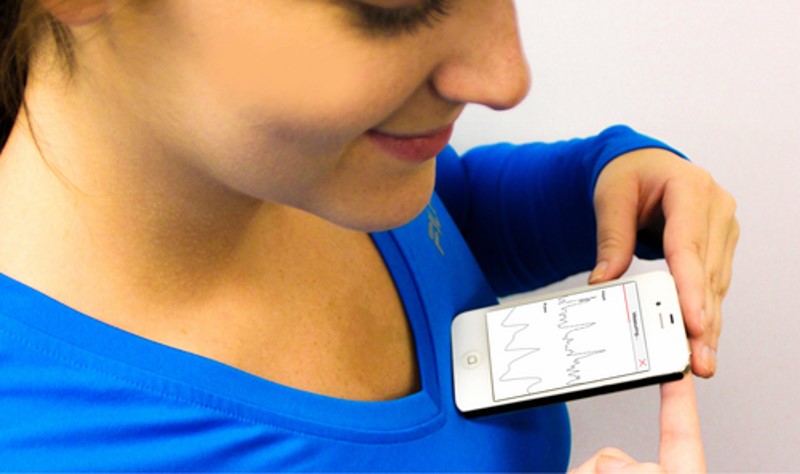 A popular smartphone app that claims to measure blood pressure is highly inaccurate and may mislead users about their health, said a US study Wednesday.
Known as Instant Blood Pressure, the app has been downloaded more than 100,000 times and is still operational, though it is no longer available for purchase, said the study by researchers at the Johns Hopkins University School of Medicine.
The app claims to accurately measure blood pressure "by placing a cellphone on the chest with a finger over the built-in camera lens," said the study.
However, it "misses high blood pressure in eight out of 10 patients, potentially putting users' health at risk," said the study involving 85 volunteers, and published in the Journal of the American Medical Association (JAMA) Internal Medicine.
The app, which was available for $4.99 (roughly Rs. 335), was removed from the Apple store in August 2015 for reasons that are unclear, said the study.
"Because this app does such a terrible job measuring blood pressure, it could lead to irreparable harm by masking the true risk of heart attacks and strokes in people who rely on the accuracy of this information," said Timothy Plante, a fellow in the Division of General Internal Medicine at the Johns Hopkins University School of Medicine.
The study said the best way to measure blood pressure is by "inflating a cuff, attached around the brachial artery in the arm, to detect the force of blood flowing when the heart is beating and at rest."
Either a machine or a medical professional should take the measurement based on the cuff reading.
"We think there is definitely a role for smartphone technology in health care, but because of the significant risk of harm to users who get inaccurate information, the results of our study speak to the need for scientific validation and regulation of these apps before they reach consumers," said Plante.
["source-ndtv"]