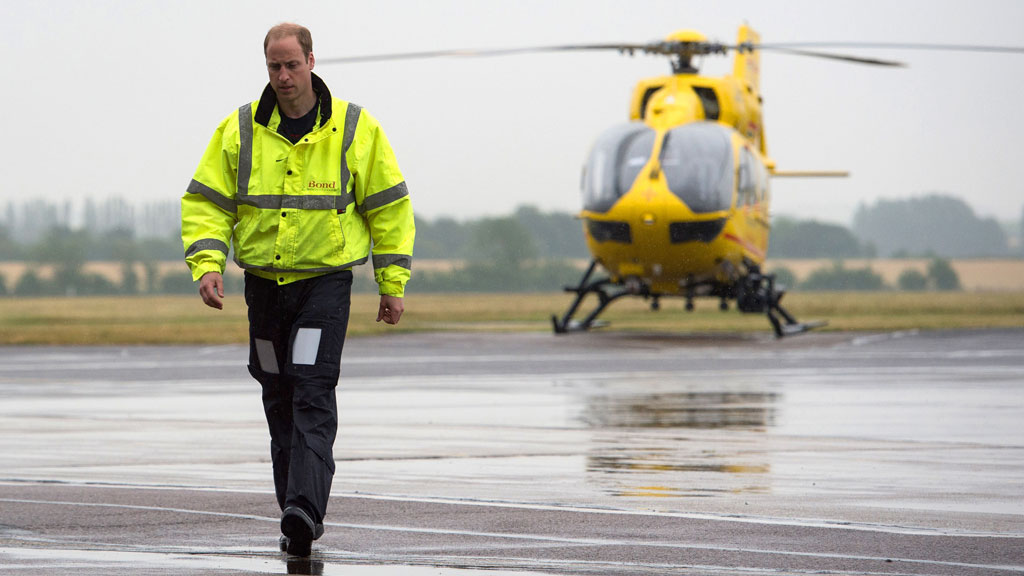 Prince William is set to become a full time Royal tonight after he finishes his current night shift as a helicopter rescue pilot.
Today is the Duke of Cambridge's last day working for the East Anglian Air Ambulance service, where he has been stationed for the last two years.
The Duke's resignation was announced in May.
"It has been a huge privilege to work for the rescue service and that it will add a valuable perspective to his Royal work for decades to come," he said.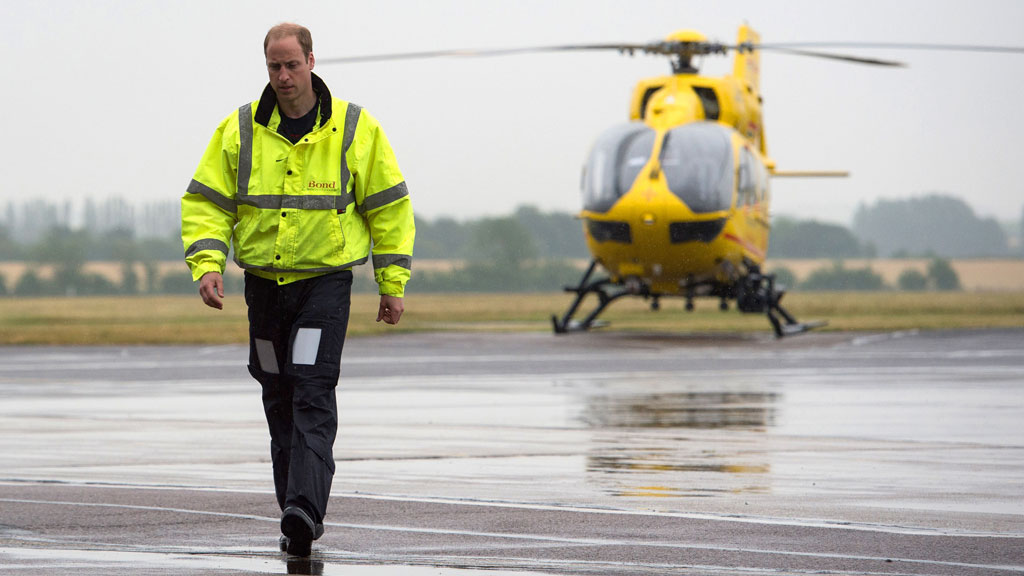 Prince William began his duties with the EAAA in 2015. (AAP)
The future king joined the EAAA early in 2015 and began flying operational missions a few months later.
During his time as a pilot he was called on to get the medical team to residential gardens,  beaches, playing fields or roadsides so that they could treat patients within 25 minutes from a call.
"William has been an integral part of the East Anglian Air Ambulance team for the past two years," the service's chief executive Patrick Peal said.
"He is not only a fantastic pilot but a move loved and valued member of the crew; he will be truly missed by everyone at the EAAA."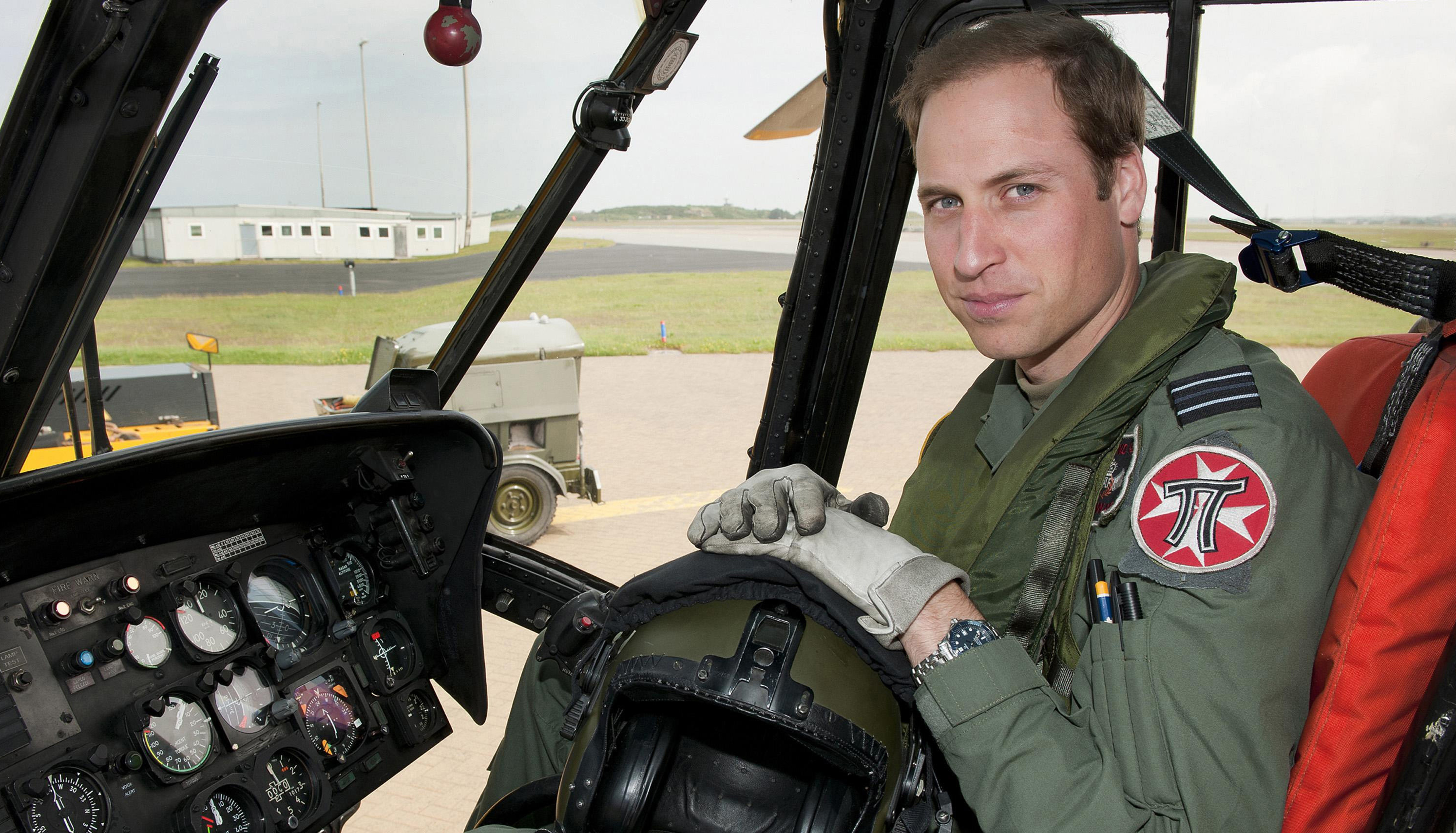 Prince William in the cockpit of a helicopter at RAF Valley in Anglesey, Wales in June 2012. (AAP)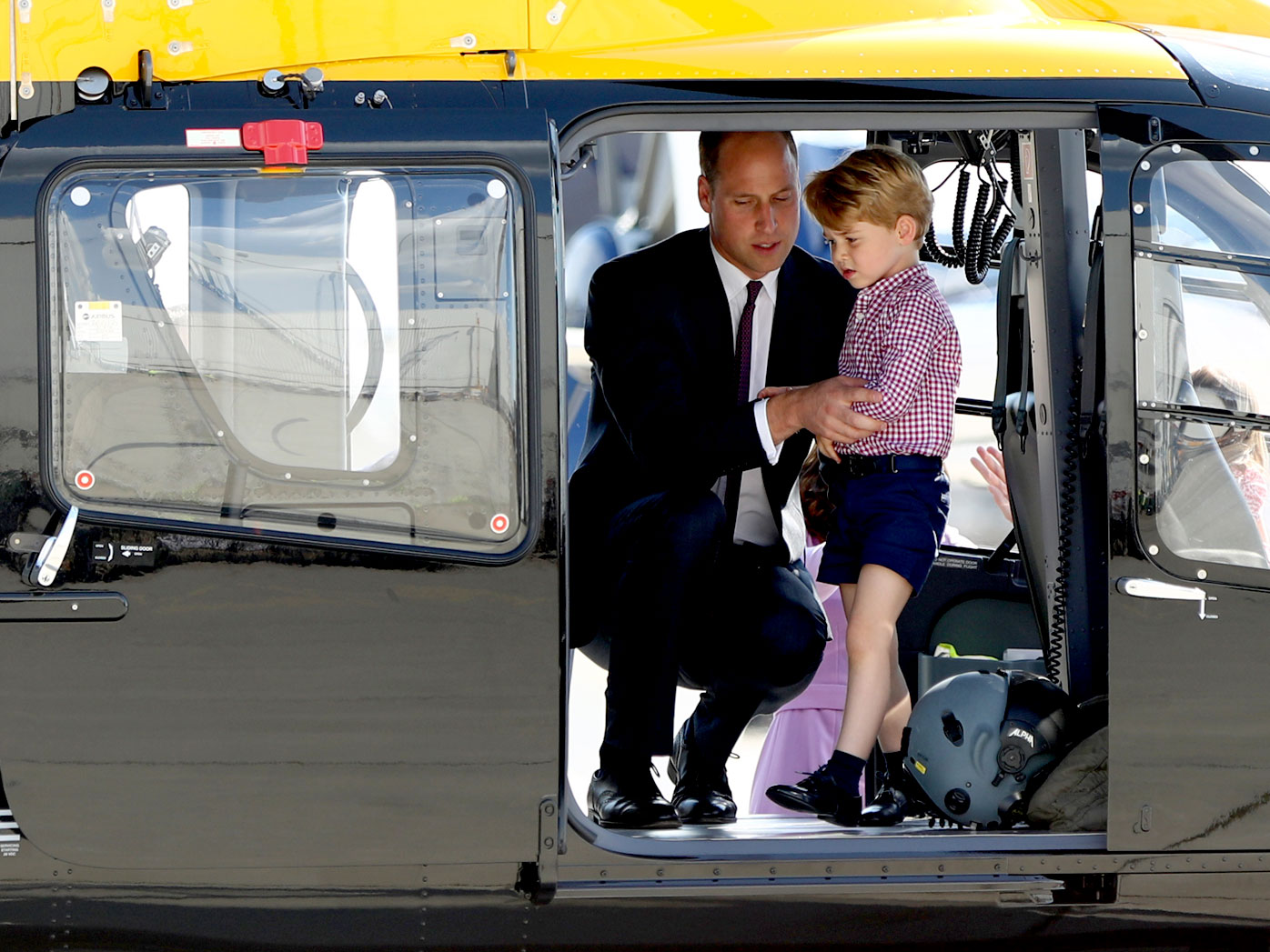 Prince George explores a helicopter with his father during a royal tour of Poland and Germany this month. (AAP)
In an editorial piece for the Eastern Daily Press, the Duke paid tribute to his colleagues, thanking them and the people of East Anglia, saying the experiences he's had "instilled in me a profound respect for the men and women who serve in our emergency services, which I hope to continue to champion even as I leave the profession."
He wrote of the profound effect of one his very first jobs, when he was called out to a young man who had taken his own life.
"It was an incredibly tough day and had a profound effect on all of us, not least in my determination now to draw attention to this issue," he said.
The prince also told of another rescue that stuck in his mind of a young man who was involved in a road accident.
"His uncle in the car with him sadly didn't survive, and I was sure that from what we were faced with he wouldn't either – but thanks to the skills of our medical team he is alive today.
"We were first on scene and in such circumstances we all had to pitch in to fight to save the young man's life.
"It is days like this, when you know you have made a difference, that give you the determination to keep going."
The Duke and Duchess will now be based in London at Kensington Palace as young Prince George begins school in the northern autumn.
Source:-.9news