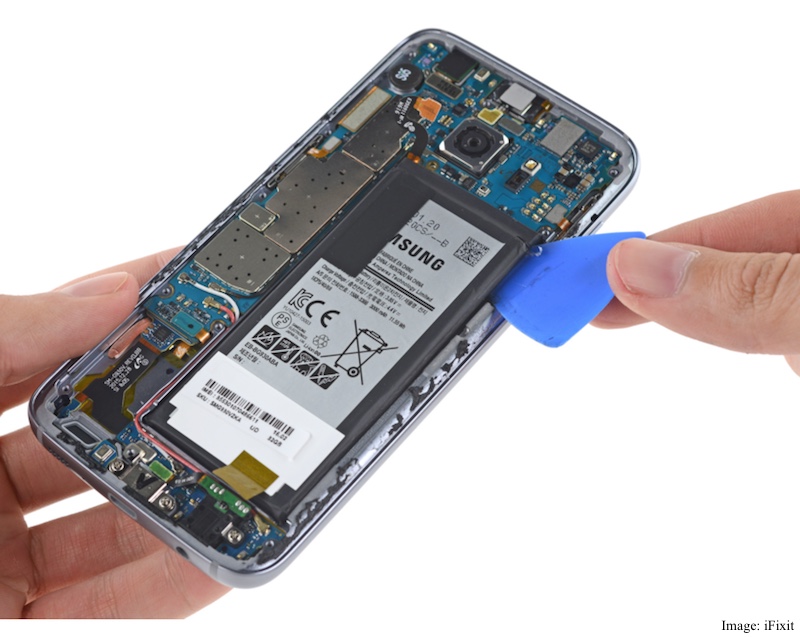 Samsung might not be able to please DIY (do-it-yourself) enthusiasts with its flagship Galaxy S7 smartphone. While the South Korean technology conglomerate's handset has been receiving praises from many for its aesthetics and performance, when it comes to self-repairing the device, you're mostly out of luck – reveals its first proper teardown.
Gadgets repair website iFixit cracked open the Samsung Galaxy S7 this week and noted that innards of the Galaxy S7 aren't exactly stitched together in a way that would foster the home repairing culture. While several components are modular and can be 'replaced independently', there are several repair difficulties also.
The experts found that many of the key components including the Micro-USB port and battery have been put together in a way that makes it very hard to get access to them, and replace them without causing any damage to any other component. To access the Micro-USB port, one would need to remove the display first – a process that will 'likely destroy' the display itself. "If you need to replace the charging port, unless you have some microsoldering skills, you have two options: sacrifice those soft button LEDs or replace your display in the process." To replace the front glass without destroying the display is also 'probably impossible'.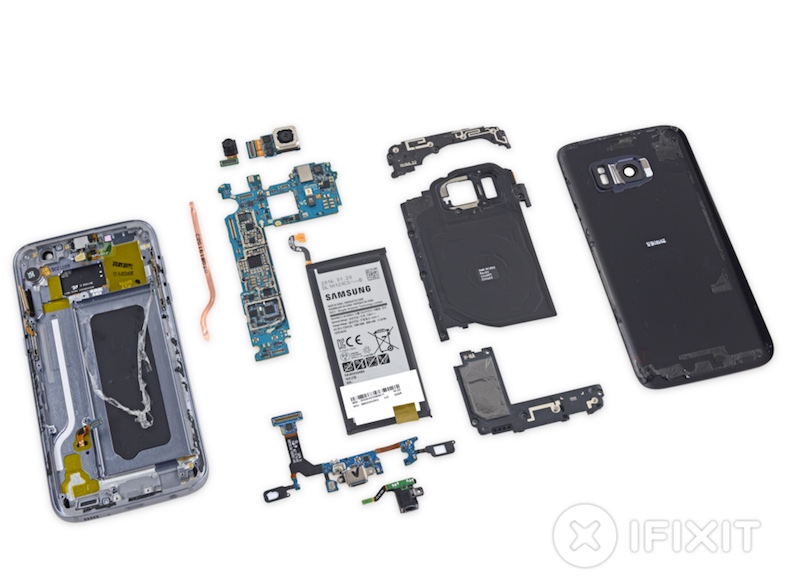 As many smartphone manufacturers love to do, Samsung has also used an extensive amount of adhesive to hold together different components inside the metal-clad smartphone and on top of the smartphone, iFixit says. Removing the glass on the back cover is very difficult, and doesn't going to open doors to all innards. "Removing the back cover hasn't given us access to anything useful–just a smooth surface for the glass to stick to," it wrote in a blog post.
iFixit was also not pleased with Samsung wrapping around the cables around the display backing frame. It wrote that these sandwiched "cables make a daughterboard replacement (including the charging port) next to impossible, since freeing these cables means removing the Oled screen."
Modular components are held by tiny spring contacts, and getting access to them require you to circumvent glue and glass first. The headphone jack comes with a rubber seal, which understandably is a measure Samsung took to bolster the device's ability to withstand water.
All in all, while iFixit had nice things to say about the nature of the innards put together by Samsung for the new smartphone, it found repairing the device very difficult. For this reason, it gave the Galaxy S7 a repairability score of 3 out of 10.
["source-ndtv"]