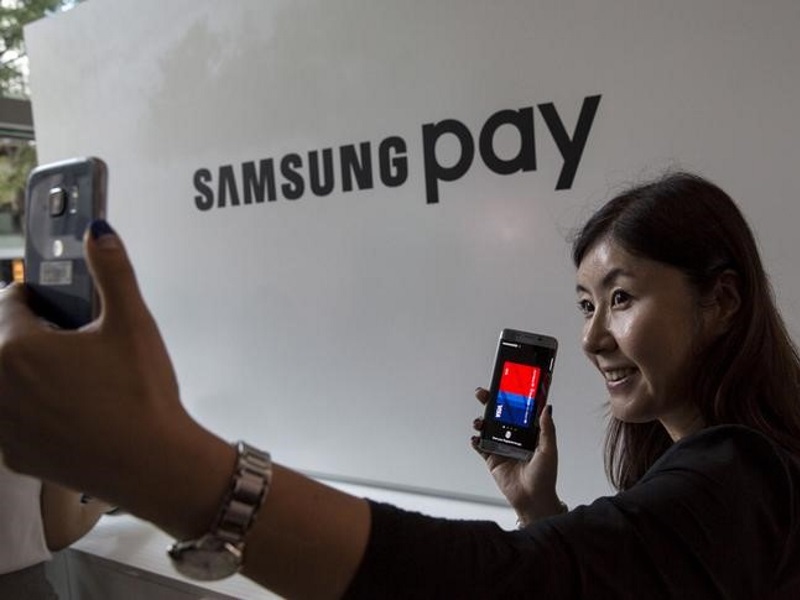 The recent demonetisation drive in India has been good news for digital payment platforms in the country. The cash-drought has resulted in more and more people making payments online and tech companies are trying to make the most out of the situation. Samsung might soon be joining this list as the South Korean company is reportedly planning to introduce its mobile payments platform Samsung Pay in India in the first half of next year.
Samsung is currently testing its Samsung Pay mobile payments service in India and could release the service in the first half of 2017, as per a report by Sammobile. As Samsung Pay comes with support for Magnetic Secure Transmission (MST) apart from the NFC support, it allows for payments at all those outlets that offer payments through traditional card-swiping method.
This feature can prove to be an extremely useful payment option in the country as most outlets do not yet have a support for payments via NFC. Considering the recent surge in mobile payments and the higher-than-ever transaction rates from various mobile wallets in India, the reported timing for the Samsung Pay launch in India can be considered to be perfect from the company's perspective.
As the South Korean company has not made an official statement regarding the release of the service or its tests, we will advise readers to take the rumour with a pinch of salt. Moreover, it should be noted that the company recently delayed the launch of Samsung Pay in the UK from 2016 to 2017 and could end up doing the same for India even if it plans for the first half next year

["source-ndtv"]