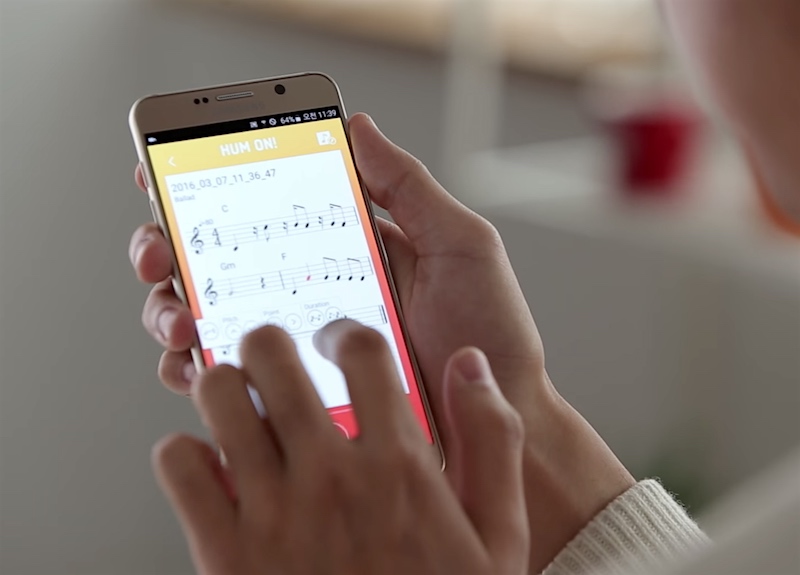 South by Southwest (SXSW) is a place where you see some of the geekiest and weirdest things. Sony, for instance, unveiled headphones that don't need to be plugged into your ears. Now it is Samsung that has taken to the stage to unveil its wacky products and services. The South Korean technology showed off an Android app called Hum On that can turn your painful, meaningless hums into a song. Samsung also took the opportunity to unveil a social media platform called Waffle.
First up is Hum On. The app, Samsung says, transcribes hummed melodies into musical notation and then gives you the ability to add your preferred music genre flavour to it and play it back. The company encourages users to try the app and use the music they create on social media or in the background of videos.
Hum On, which is in beta for Android, utilises analysis software, says Samsung, to detect the pitch and duration of your voice. Once it has done that, it leverages machine learning to "create a suitable accompaniment in the same way a musician considers melody and chords."
Waffle, on the other hand, is a social media platform that fosters collaborative content creation. Samsung says it is trying to reduce the friction users face when publishing content. But wait, what's up with the weird Waffle moniker? Waffle boasts of a user interface that apparently resembles the grids on a waffle.
As for the functionality, Waffle allows users to create a new feed of expandable content. "Waffle enables users to add their own perspective to someone else's content, and vice versa," says Joseph Kim, Creative Leader of the project. "These doodles, images and messages converge into entirely new content."
["source-ndtv"]