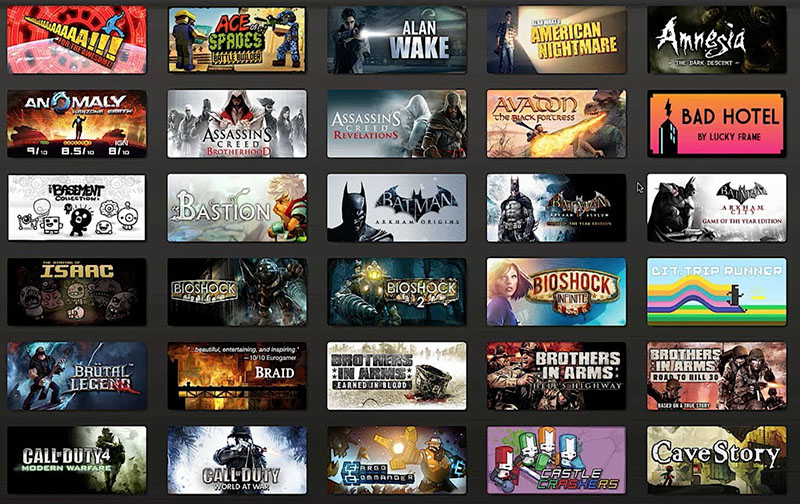 Valve's digital distribution platform Steam will soon introduce dynamic pricing for bundles, if reports are to be believed. The amount you pay will reflect what you already have in your library.
"With Steam Bundles, if a customer already [owns] some items in the Bundle, they will pay for and receive only the items not already in their account," the company said in a note to developers, reports PCGamesN. "This allows the best fans of your series or franchise to 'complete the set' and get a deal on the remaining items in the Bundle."
This should be helpful when you already own some games in a discounted bundle, but were forced to pony up the entire amount anyway just to get all the other titles. Valve said as much in its documentation: "Past Complete Packs were sometimes a bad deal for customers that already [owned] one or more of the products in the pack. Either it made bad economic sense for those customers to purchase the pack, or they just felt bad about doing so since it [looked] like they were paying for products they already [had]. The new Steam Bundles system addresses this."
While Valve is yet to officially announce this big change, you can already see the effect on certain bundles such as the Valve Complete Pack. Someone who doesn't own a single game in the bundle would normally pay Rs. 3,358 for the entire set, at its current 55 percent discounted offering. But if you already own the collection of Half-Life, Left 4 Dead, Portal, and their sequels – the price comes down to Rs. 1,130 under the new scheme.
["source-ndtv"]