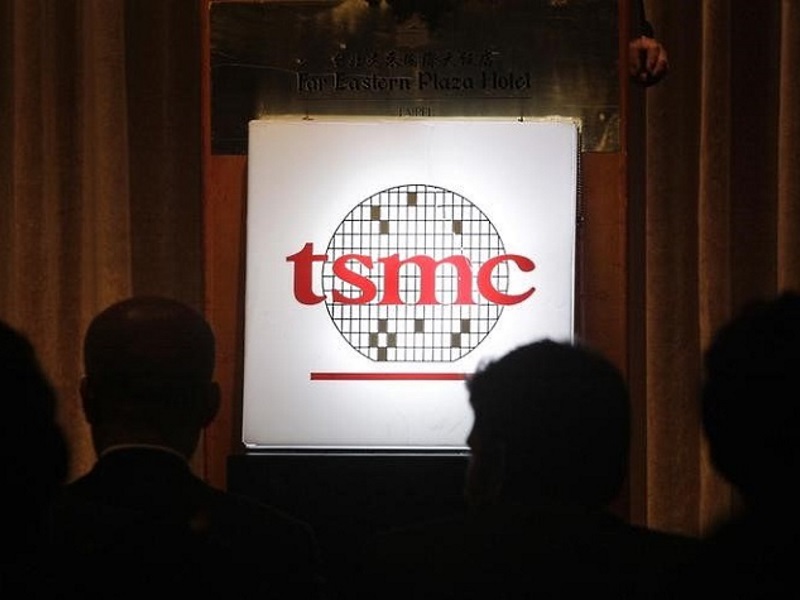 Top chipmaker Taiwan Semiconductor Manufacturing on Thursday reported a plunge in quarterly profits after a powerful earthquake delayed shipments, and slashed its outlook for the next three months.
The world's biggest tailor-made microchip maker by revenue said first-quarter net income fell to TWD 64.78 billion (roughly Rs. 13,318 crores), down 18 percent from a year earlier and in line with previous guidance.
But the company, which counts Apple among its clients, disappointed investors by predicting revenues would grow only six to seven percent in the three months through June to TWD 215 billion- TWD 218 billion.
"We're disappointed at the forecast, it is a bit lower than our expectation of a double-digit growth," George Chang of the Yuanta Securities Investment Consulting, told AFP.
TSMC has seen its earnings slip as it vies with regional rivals such as South Korea's Samsung and Chinese firms for a greater share of a weakening smartphone and electronics market.
The microchip giant on Thursday trimmed its 2016 forecast for growth in the smartphone market by one percentage point to seven percent, but predicted a pickup in demand in the second-half.
Chang said the tech giant's growth now depends on how many of its A10 chips are used in Apple'siPhone 7, released later this year.
Apple stock took a hammering in January after it reported sales of its biggest earner, the iPhone, weakened to its slowest pace since it launched the product in 2007 in the final quarter of last year.
In a bid to boost its market share, TSMC last month signed a deal to build a $3 billion (roughly Rs. 19,977 crores) plant in China Taiwan's largest ever outbound investment on the mainland.
For now, TSMC said it expects to start shipping products that were delayed by a huge earthquake that struck Taiwan plants in February.
The 6.4-magnitude quake hit the southern city of Tainan, home to several of the company's factories, leaving 115 people dead after an apartment block collapsed.
"We expect our business in the second quarter will benefit from continued inventory restocking and recovery of the delayed shipments from the earthquake," chief financial officer Lora Ho said.
["source-ndtv"]