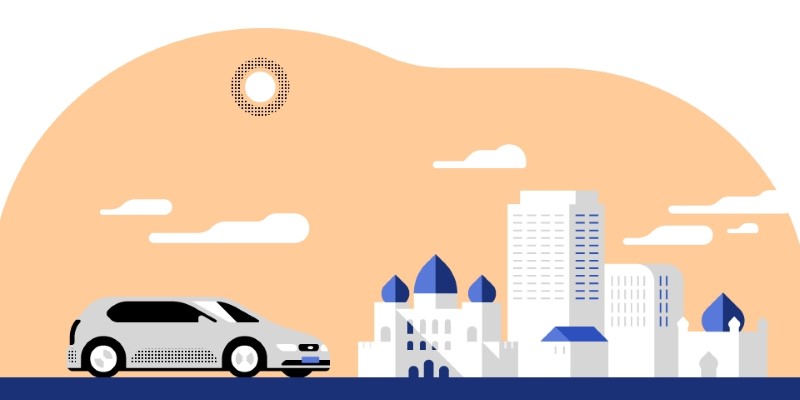 Taxi-hailing app Uber launched its services in Pakistan Thursday as part of the company's $250 million (roughly Rs. 1,683 crores) investment push that also includes expanding into the Middle East and North Africa.
The San Francisco-based company will initially offer its service in the eastern city of Lahore.
Chairman Punjab IT Board (PITB) Dr Umar Saif inaugurated the service at the Arfa Software Technology Park in Lahore.
"Uber will help thousands of Lahorites every day to move around their city on affordable, reliable and safe rides at a single click at their mobile phone," he said.
Pakistan is the 69th country around the world where Uber has launched its service.
A large number of people have already downloaded the app in anticipation of this day, Saif said.
The PITB has ensured online verification of drivers' criminal record, traffic violations, registration of vehicles in addition to modifying the main Uber App in accordance with the local requirements.
Uber's International Launcher for Middle East and Pakistan Loic Amado, who was present at the inauguration, said, "The interest has been incredible in Lahore as we are extremely excited to launch the service here first."
"Anyone can now enjoy an affordable, reliable and safe ride at the push of a button thanks to UberGO. The competitive price means using UberGO is the perfect option for anyone wanting to get around the city," Amado said.
"Uber Pakistan is launching UberGO with cash as well as the usual electronic payment option — one of the first Uber cities globally to do so. Uber is available on all iOS, Android, Blackberry 7 and Windows smartphones. Users simply downlog," he said.
At the end of the journey, the trip can be completely cashless, as payment can be made automatically made through app.
"There is 24/7 support so if something happens, whether it's a traffic accident or a disagreement, our customer support staff are ready to respond to any issues at any time," Amado said.
Uber's Pakistan launch is part of the company's $250 million drive into central Asia, the Middle East and North Africa.
["source-ndtv"]