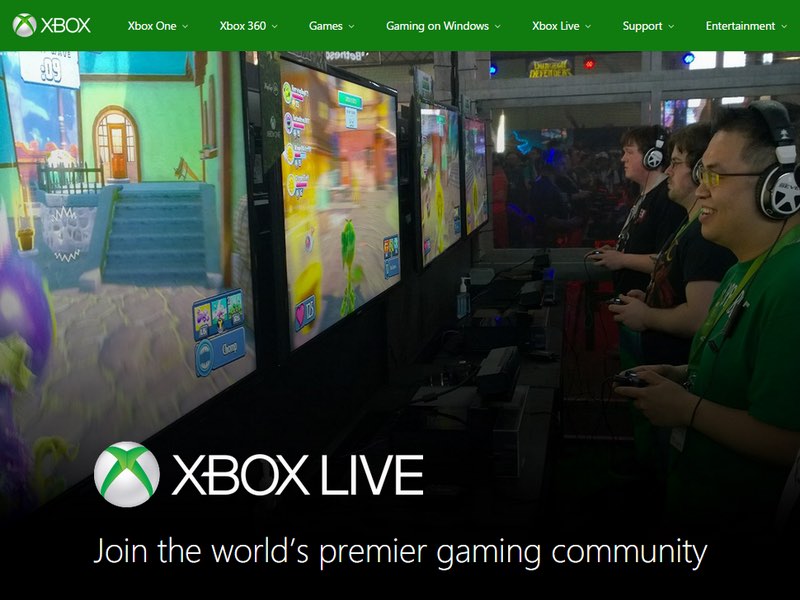 Microsoft managed to swing timed exclusivity to paid downloadable content for online shooter The Division but that doesn't necessarily mean you can play it right now. Xbox Live – the company's online service for the Xbox One (and last generation's Xbox 360) is facing connectivity issues at the moment. Checking the Xbox Live Status page confirms that Microsoft is aware of the issue and is working on a fix.
"Are you having connectivity issues with Xbox Live? Our team is already investigating and we hope to have everything back to normal ASAP. Thanks for your patience while we work. We'll update you again as soon as we have more information," reads the Xbox Live Status page.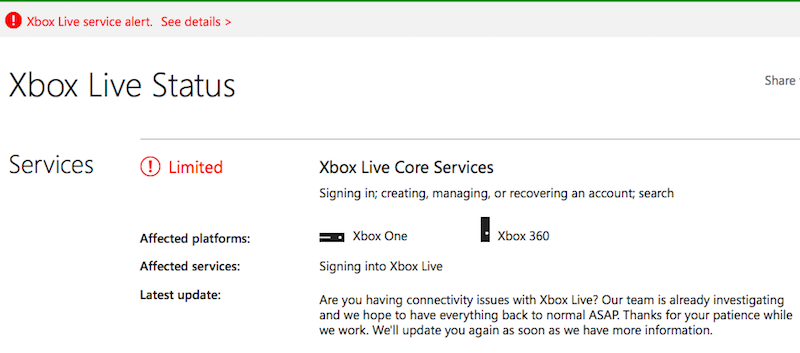 The page also indicates that it might be difficult signing into the service on the Xbox One and Xbox 360. While we were able to log into Xbox Live on our Xbox One, others were not so lucky, taking to Twitter to voice their concerns.
This latest outage comes after a weekend of erratic service that saw issues with Xbox Live. In January, rapper Snoop Dogg uploaded a short video on Instagram ranting about Xbox Live outages. He even threatened Microsoft to ditch the Xbox One console in favour of PlayStation 4. It is worth mentioning that the PlayStation Network (PSN) was also down for hours that month.
You'd expect Microsoft to take greater care of such issues especially since its switched from reporting Xbox One sales to monthly active users (MAUs), something that Xbox boss Phil Spencer claimed is a liability if the service is down. However this is far from the case.
With more and more games designed to have online dependencies, it is disappointing how frequent Xbox Live and PSN outages have been in the recent past. So much so that one could speculate that console makers did not predict how popular or widespread the usage of their services are.
["source-ndtv"]