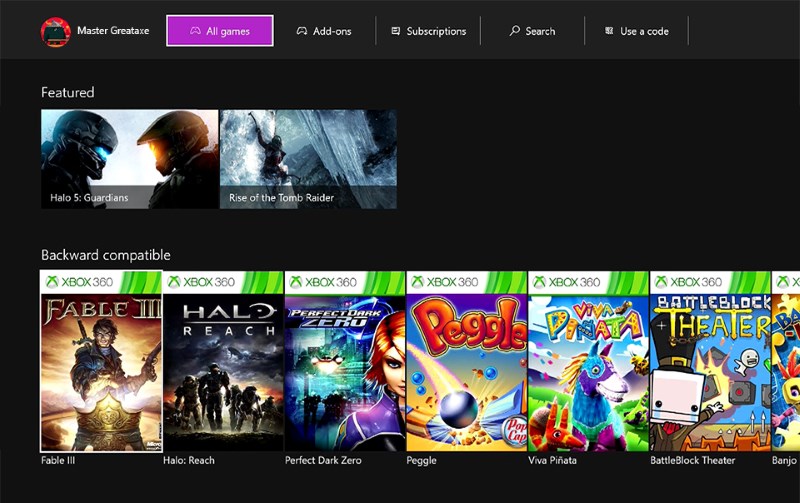 Following up on last month's update that improved party mode among various other changes, Microsoft announced another update for the Xbox One and the Xbox app for Windows 10, including a welcome change for players of Xbox 360 backwards compatible games. You can now purchase such games directly on your Xbox One from the store as you do for all your Xbox One titles.
Microsoft claims that players have spent more than 30 million hours inside Xbox 360 games on the Xbox One, and this feature was one of the top requested ones on its feedback forums. There's also important news for regular Twitch users, as you can now broadcast the chatter happening within your party when using the Twitch app. Party leaders can invite other people to include their chat audio in your broadcast, or viewers can opt-in to be heard on the broadcast though they aren't in control of whether they actually are. As the host, you can mute anyone you like and even have Windows 10 members have their say on the broadcast.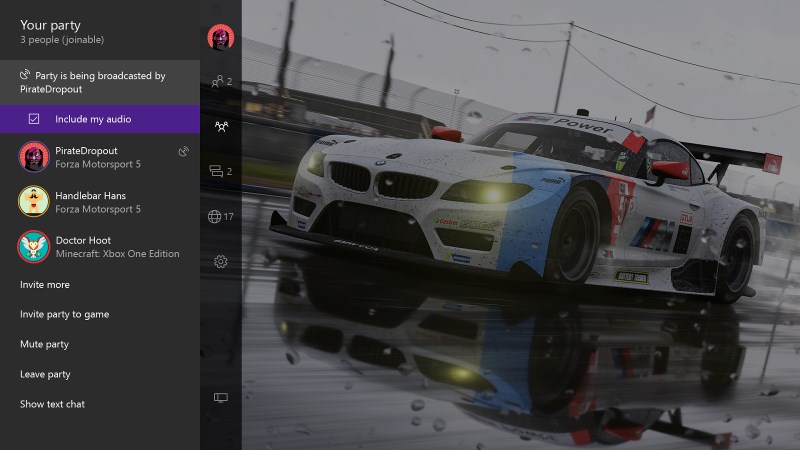 Alongside including party chat in Twitch, the feature is getting two more changes. The first of those allows you to host bigger parties than before, up from 12-person parties to 16-person ones. This feature will be available to both Xbox One preview members and beta testers of the Xbox app. The second change signals a departure in how the party chat audio is heard. Unlike before where you could only output it your headset once you attached one, you can have it broadcast from your headset and speakers simultaneously, if you like.
Another big change is coming to Xbox One's in-game DVR recording. The March update will unlock its previous 30-second fixed length, and allow you to choose from a variety of options from 15 seconds, 30 seconds, 45 seconds, 1 minute, 3 minutes, or 5 minutes. Microsoft is also adding a shortcut to help access achievements right from the Xbox One guide, and the ability to watch a video in your feed – just like watching something on your desktop – as opposed to the video launching its own page, as with watching anything on your smartphone.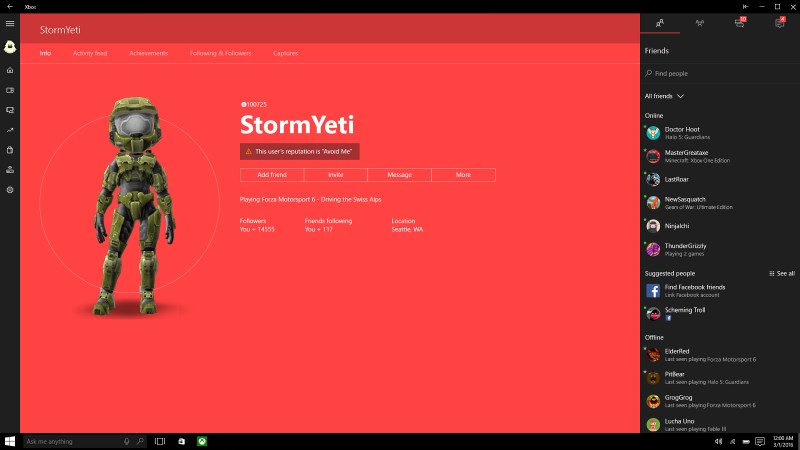 As for the beta version of Windows 10 Xbox app, users get access to the Gamerscore Leaderboard feature introduced to Xbox One last month. The app is also getting some features in line with the Xbox One preview audience at the same time, apart from 16-person chats. These are small changes such as automatic posting of Xbox 360 achievements on your Xbox One and Win 10 activity feeds, hyperlinking for Web links via the Edge app and YouTube videos via its own app, being able to compare your avatar with your friend's, and the way profile reputations are displayed.
All of these changes have already rolled out for Xbox One preview members from Tuesday and will be available to Xbox app beta members on Wednesday. The update will be rolled out to other users in the coming weeks.
["source-ndtv"]