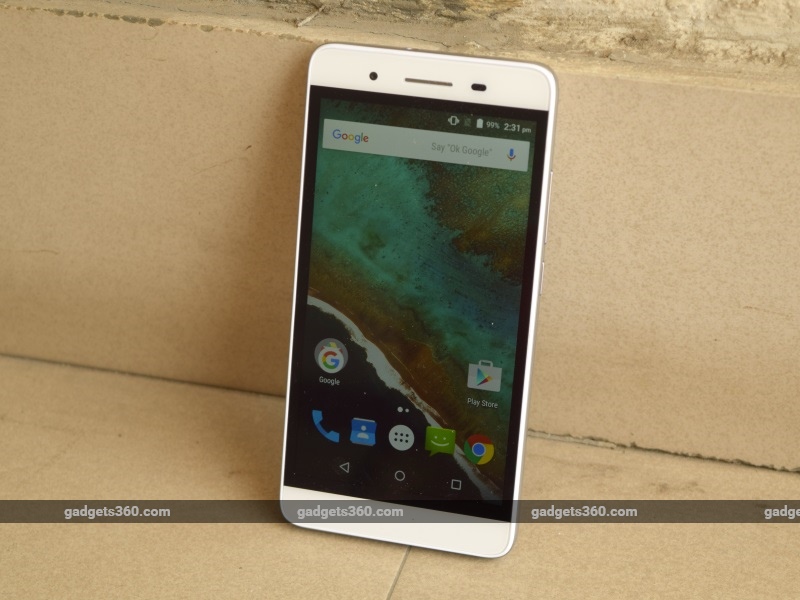 Lava's Xolo was initially launched to serve a more premium audience, with Lava itself taking care of the budget market. It launched India's smartphone with an Intel SoC, the Xolo X900, and has recently been in the news for diverse products such as the Xolo Black (Review | Pictures) and Xolo Chromebook, which offer decent quality at competitive prices.
It's then surprising that Xolo is pushing into the budget segment with the Rs. 6,499 Era 4K. This budget phone promises reliable performance and good battery life, thanks to its 4000mAh battery. We get into the details of the Xolo Era 4K in our review.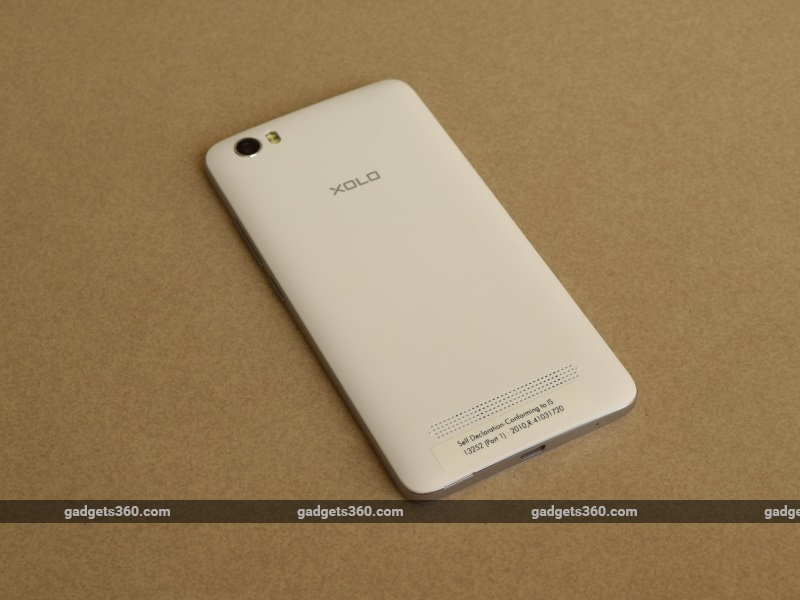 Look and feel
When you're shopping for a smartphone in the budget segment, you can't have very high expectations for aesthetics and build quality, and plastic is pretty much all that you will get. The Xolo Era 4K is understandably plastic in terms of material quality, and feels like any other low-cost phone. It has a comfortable shape and size, but isn't as easy to grip as we'd like, because of the smooth texture and slight curve near the edges.
That said, it's still a simple looking phone and is easy on the eyes. It's available in two colours: white and blue. Although our white review sample looked decent enough, we feel that the blue variant exudes more sophistication and style. The sides are silver with a dull finish. While the power and volume keys are on the right edge, the 3.5mm socket is at the top and the Micro-USB port is at the bottom.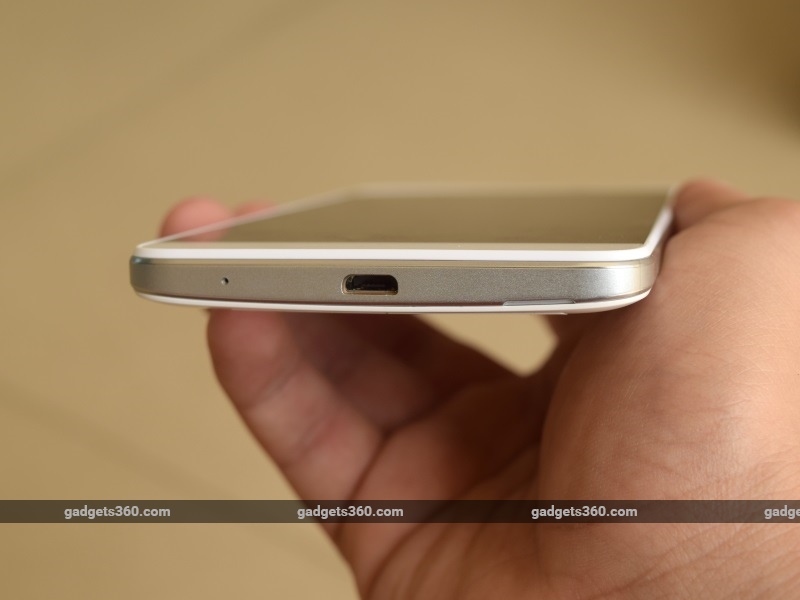 The front of the Era 4K is plain, with a 67.1 percent screen-to-body ratio. At the top are the front camera, earpiece and proximity sensor, while the chin is plain because of the use of on-screen Android buttons. The 5-inch HD IPS LCD display is protected by Corning Gorilla Glass 3 and is just about satisfactory when it comes to brightness, colours and sharpness. Although it won't thrill you greatly, it's entirely acceptable in all ways for the price.
The back is plain, with only the Xolo logo, speaker grille, rear camera and flash visible. You can pop off the plastic panel to get to the Micro-SIM and microSD slots. Fortunately, there are three separate slots, so you can have two SIMs as well as expandable storage of up to 32GB. Both SIM slots support 4G connectivity, but only one can run on 4G networks at a time.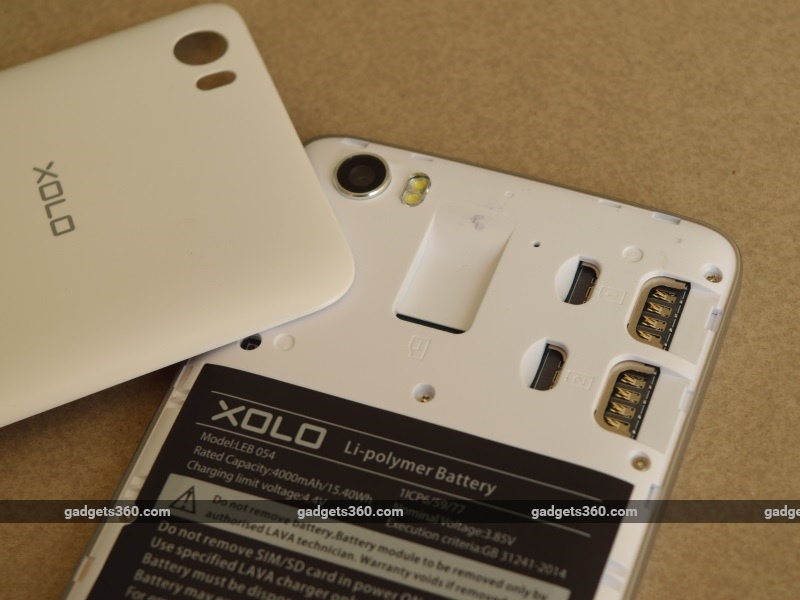 Specifications and software
The Xolo Era 4K runs on the MediaTek MT6735P SoC, with its four CPU cores clocked at 1GHz. It's a chip that we're used to seeing on budget devices, and is known to offer decent entry-level performance. There's also 2GB of RAM, 4G connectivity on both TDD Band 40 and FDD Band 3, and 8GB of internal storage, of which only about 4GB is user-accessible.
Android 5.1 powers the phone, with the standard Google Now launcher. This will appeal to a lot of users, because of the simplicity and ease of use that Google's stock launcher offers. There are of course some minor changes in the settings and menus, but the system is essentially a near-stock version of Android Lollipop.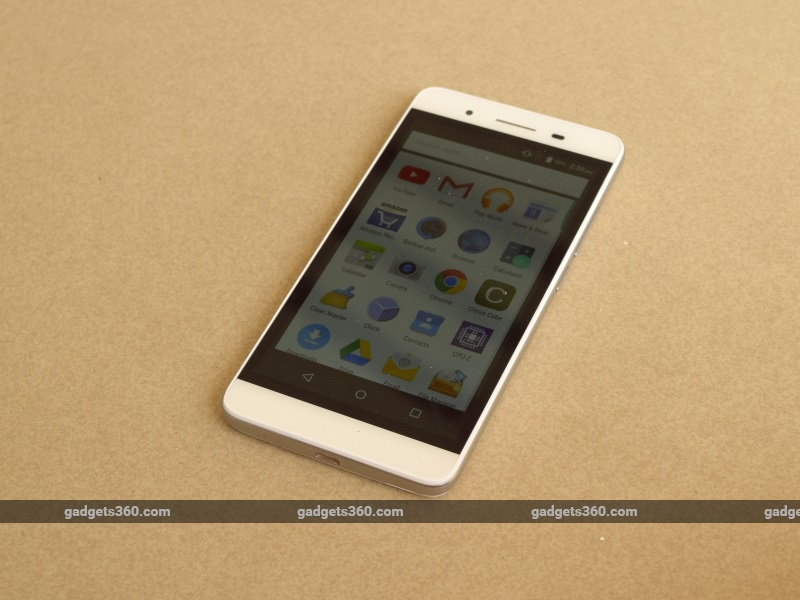 The Settings menu itself is simple, with no major additions apart from a 'Smart Features' tab which allows you to use the Air Shuffle and Smart Wake features. Air Shuffle lets users wave a hand over the proximity sensor to control navigation of the phone, while Smart Wake uses gestures to wake the phone and launch specific apps directly from sleep mode. While the latter works fine, the former barely ever worked for us and was far too unreliable to bother with.
The rest of the interface is simple, although unlike typical stock Android, there are far too many apps pre-installed on the phone. They include Amazon, Citrus Cube, Gameloft Game Hub, Clean Master, Hike, Hotstar, Office Suite, OLX, Opera Mini, PayTM, Saavn and Fame, which is a lot of add-ons that you may or may not want.
Fortunately, all of the apps can be uninstalled, which will also free up a bit of space. Wallpapers, widgets and launcher settings are easily accessed, and there is also a useful 'Super Power' mode which shuts down all but basic phone functionality to stretch battery life. On the whole, the phone is well equipped for beginners and experienced users alike.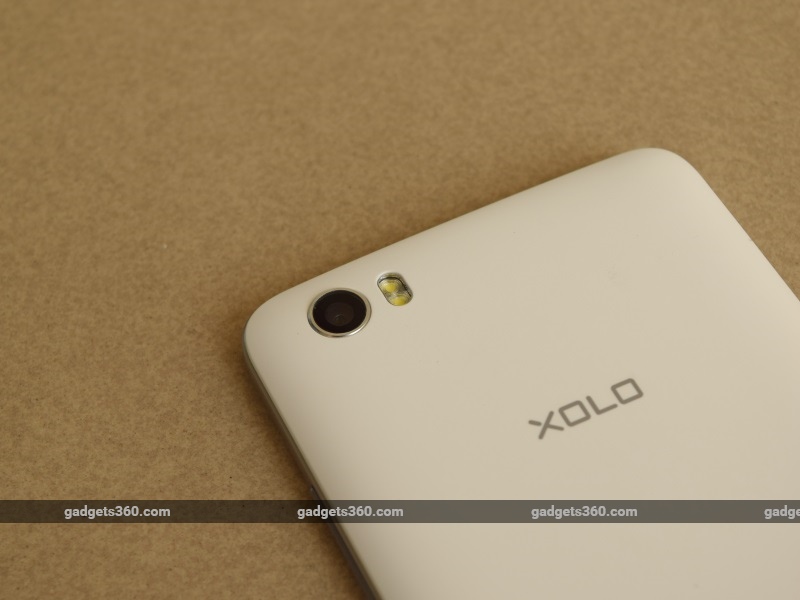 Camera
The Xolo Era 4K has an 8-megapixel primary camera with LED flash, and a 5-megapixel front camera. The rear camera records video at up to 720p, while the one in front can record video at up to 480p. A handful of picture modes are present, including multi-angle view, live photo, motion track and panorama. There is also an HDR mode, as well as a QR scanner built into the app itself.
The camera app appears a bit cluttered, but is easy to use. All functions are easy to reach, and recording video is a one-step procedure. The Settings menu gives you access to manual controls, self-timer, resolution settings and more, and interestingly, you also have the option to mute the audio while recording video, by disabling the microphone. The main screen lets you control the flash, switch cameras, toggle HDR, and choose quick-capture modes such as Smile and V-symbol. There's a lot you can do with this phone's cameras for the price, and that's a good thing.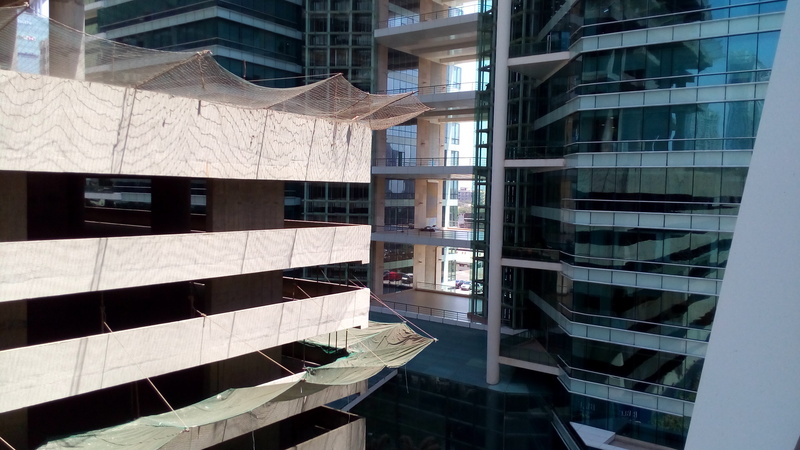 (Tap to see full-size image)Pictures are bright and colourful, but suffer when it comes to detail. Outdoor shots are incredibly vibrant for a phone in this price range, but zooming in reveals the stark lack of actual detail. Close-up shots also manage to reproduce colours admirably, but zooming in will reveal noise and fuzziness. The front camera is just about adequate for the occasional selfie, while low-light photography is best avoided altogether because of the lack of detail and tendency to get fuzzy.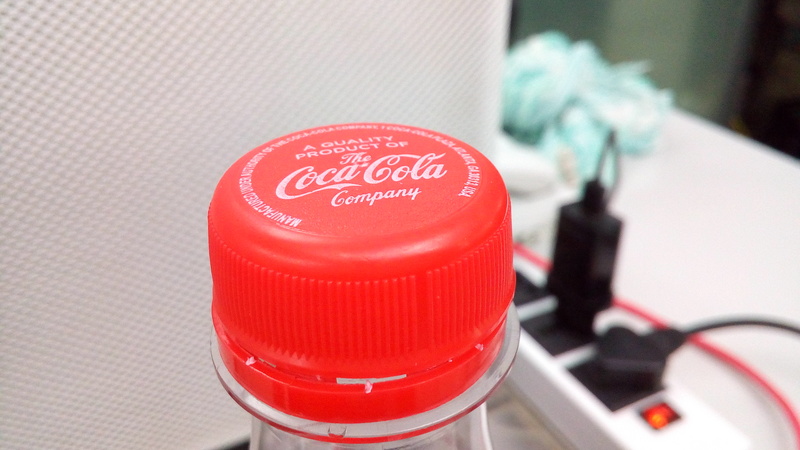 (Tap to see full-size image)Performance
With its MT6735P SoC and 2GB of RAM, the Xolo Era 4K is equipped for acceptable entry-level performance. The software is efficient as well, and the system works well on the whole. Most apps and games work comfortably, although there is some delay when opening apps. Additionally, having too many apps open will slow the phone down and cause lag. If you keep things light and simple, the phone won't let you down when it comes to performance.
On running our standard benchmark tests, we found that the Xolo Era 4K is strikingly similar in performance to the Lava Pixel V2 (Review), with nearly identical scores. This isn't surprising, considering both phones are in the same price bracket and come from the same stable. The Era 4K returned scores of 8.6fps and 3708 in GFXBench's T-Rex On-Screen test and 3DMark Ice Storm respectively, and 24,199 and 8,990 in AnTuTu and Quadrant.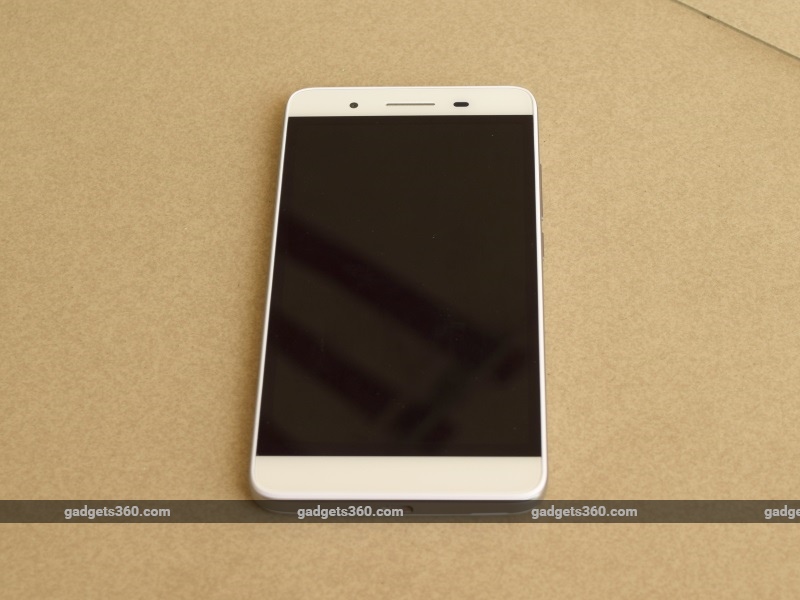 The phone comfortably held on to 3G and 4G signals, but was a bit weak in maintaining stable Wi-Fi connections during our time with the device. Call quality was decent, and the speaker, while a bit weak and soft, is acceptable for the price. Sound quality through earphones is decent as well. The phone ran for 12 hours, 55 minutes in our video loop test, which is among the highest times we've seen for a device in this price range. In ordinary use, the phone would last well over a full day. The bundled 10W charger is quick to top up the 4000mAh battery as well.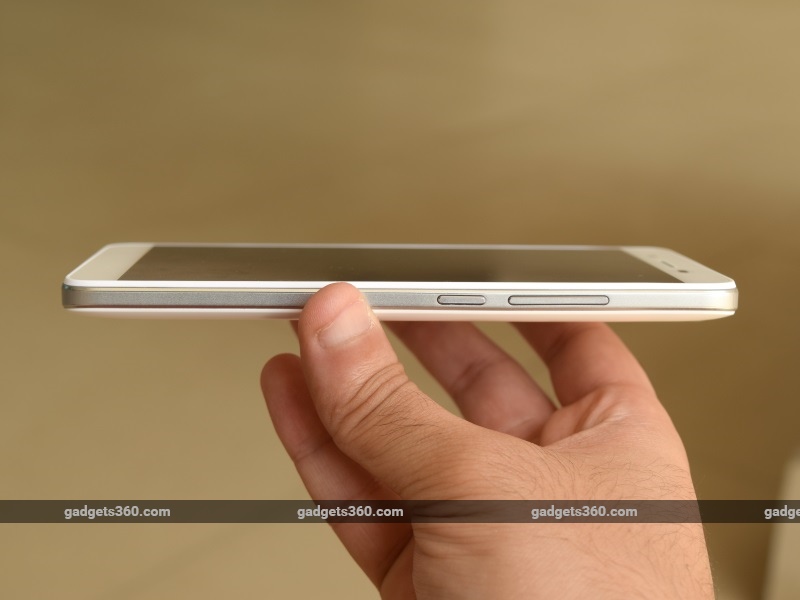 Verdict
The Xolo Era 4K has a rather amusing name, since it doesn't have a 4K screen, isn't the fourth Xolo Era, and apart from having four cores in its SoC, we can't see that anything about it has to do with either a 4 or a K. That aside, the phone is an interesting option for buyers looking for a budget phone. Rs. 6,499 gets you an inoffensive looking smartphone with dual-SIM support, 4G capability on either SIM, expandable storage, and a near-stock version of Android. Performance is acceptable for the price, and above all, battery life is among the best we've seen in phone in this price segment.
There are some let-downs though, notably when it comes to camera quality, Wi-Fi stability and the fact that there is only 8GB of internal storage on the phone, which is on the low side today considering that many other similarly priced devices offer 16GB. However, if your needs are basic and you're looking for a phone that is easy and user-friendly, the Xolo Era 4K will suit you just fine.
["source-ndtv"]