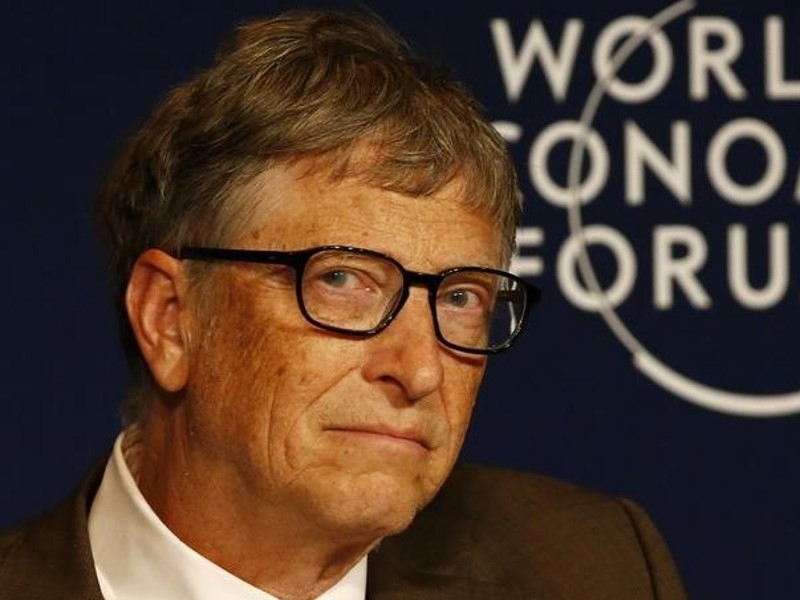 Microsoft co-founder Bill Gates in his early career monitored employees' work hours by memorising their license plates to keep a track of them.
Gates, who is now co-chair of the Bill and Melinda Gates Foundation, described his intense management style from Microsoft's early days during an interview to BBC Radio.
"I worked weekends, I didn't really believe in vacations," Gates said of his early years at the helm of Microsoft.
"I had to be a little careful not to try and apply my standards to how hard (others at the company) worked. I knew everybody's licence plate so I could look out the parking lot and see, you know, when people come in," he said.
"Eventually I had to loosen up as the company got to a reasonable size," he stated.
Gates dropped out of Harvard aged 19 to start Microsoft with Paul Allen in 1975. He stepped down as the CEO of the software giant in 2000 and stepped down as the company's chairman in 2014.
Asked if he was ruthless in business, Gates said, "No, only if you define having super-low prices as ruthless. It's hard to compete with somebody who's betting on the volume and saying, 'Hey, we're going to have… these super-low prices.' That's very intimidating and in that sense, yes we were aggressive."
Candidly Gates talked about fixing the school scheduling software with Paul to ensure he was the only boy in classes of girls.
"Paul did the computer scheduling with me. Unfortunately for him he was two years ahead of me and he was off to college by then. So I was the one who benefited by being able to have the nice girls at least sit near me. It wasn't that I could talk to them or anything – but they were there," Gates said.
"I think I was particularly inept at talking to girls, or thinking, 'OK — do you ask them out, do you not?' When I went off to Harvard I was a little bit more sociable. But I was below average on talking to girls," he said.
Gates also spoke about his relationship with Apple co-founder Steve Jobs.
"Steve really is a singular person in the history of personal computing in terms of what he built at Apple. For some periods, we were completely allies working together – I wrote software for the original Apple II. Sometimes he would be very tough on you, sometimes he'd be very encouraging. He got really great work out of people," Gates said of Jobs.
["source-gadgets.ndtv"]