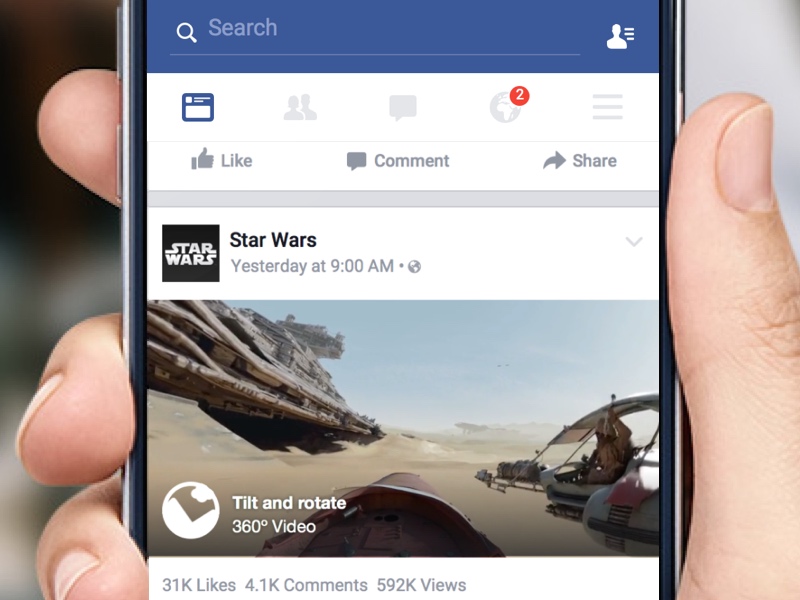 It's no secret Facebook has been looking for a way to gain more control of its place in Google's Android ecosystem, especially its current reliance on the Google Play store and its associated services. From Facebook phones to Android launchers, the company has tried its hand to pervade the ecosystem on several occasions. A recent media report indicates Facebook has several contingency plans in place should its relationship with Google becomes bitter, as the Android creator could limit the way apps and services work on its platform, charge the social network, or remove it from Google Play entirely.
According to a report by The Information that cites several people with knowledge of Facebook's contingency plans, the social network is afraid of relying on Google Play and associated services for its app distribution (including for app updates), and to power services like notifications and in-app payments. While Facebook doesn't think it will get cut off by Google "anytime soon", the company is reportedly planning to offset the damage anyway. To recall, out of the top ten apps on the Google Play Store in many regions, four of them are Facebook-owned.
To that end, Facebook reportedly carried out tests for years that assessed just how loyal users were to the social network despite problems with their Android experience. To test the length to which people are willing to go to access Facebook on their Android handsets, the social juggernaut in past years reportedly provided buggy Facebook apps to Google Play users. The experiment was to test whether people were going to go to Facebook if the Facebook's Android app crashed. Most people kept trying to access the app, and if that failed, used the mobile website.
The report adds the Facebook is also considering distribution via other app stores, or by agreements with hardware manufacturers to preloading its apps. The company is reportedly also contemplating whether it would be a good idea to use Oculus VR app store, which is available on many Samsungsmartphones, to deliver Facebook updates. In another test, Facebook is said to have quietly provided a third-party link to download an updated version of the app, and saw sufficiently promising results in terms of adoption.
The social juggernaut is reportedly also looking to offer a notifications and payments platform to other app makers, one that doesn't use Google's platforms. It could be leveraged on custom ROMs or open source flavours of Android used by developers and manufacturers like Cyanogen and Amazon, apart from entire ecosystems where Google services are not welcome, such as China and Russia, where custom ROMs already flourish without access to any Google mobile services.
["source-gadgets.ndtv"]