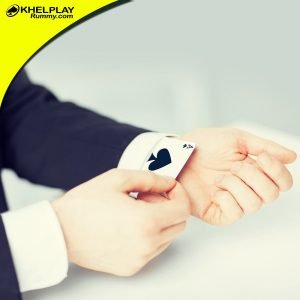 There is a vast disparity even in a collection of rummy lovers. That is why when you organise a friendly rummy tournament at home, you need to pick your gifts wisely to suit different kind of people. Here we have listed out the different kinds of gifts that may suit different people:
Money-minded People
If you are organising a rummy tournament for players who are extremely money-minded or money-conscious, it is best to reward them with money in case they win. They will appreciate it and make sure to remember and spread word about the good tournament you organised.
People with an Artistic Bend
Even in rummy circles, you will surely come across people with an artistic bend. These are people who appreciate the card design and observe the unique way you have arranged the table for the round of card games. When such a person wins a tournament, you should appreciate his or her refined tastes and gift something artistic. This could be anything like a well-designed rummy themed coaster or a beautiful rummy club wall decal. Make sure the designs are intricate and the work on it is truly artistic.
People who are Collectors
There are people who enjoy collecting rare things. These people are always seeking something distinctive to add to their collection. When you invite a collector to a rummy tournament at your home, you can surprise him when he wins with the perfect gift for him. You may gift a collector's deck by any of the popular playing cards' designers of the country. These are limited edition card decks designed in unique fashion. A collector will be impressed by your choice of gift.
People who Dress in Style
There are fashion lovers in most rummy groups. If you have invited any such friend for a round of Indian rummy, delight him or her by gifting the perfect rummy themed t-shirt or top. You may have a rummy quote on it or design of card games. This will surely impress your guests.
People who Love Accessories
There is this new lineage of rummy lovers who are mad about unique accessories. Be it playing card themed bracelets or finger rings, they love it all. There are ample playing card themed accessories available online and you can pick any of these to gift such people. The gift is unique and so people will surely love it completely.
People with an Interior Designing Bend
There are also people in rummy circles who are delighted by well-designed homes and keep staring at unique interior designing touches you give to your home. You have ample choices when it comes to gifting such a person. Here are just a couple of examples of what you may gift:
Card themed wall decals
Card themed coasters
Card game themed lamps
Playing card recycled cabinets
Attractive centrepiece made from waste cards
Take time to select gifts for your rummy friends. Make sure you pick something that interests them. When you prepare your guest list to invite your rummy circle friends for the party, try to list out their likes and dislikes as well. When you head to buy the gifts, you can use this knowledge and make choices. The right choice of gifts makes you a good host for rummy parties.