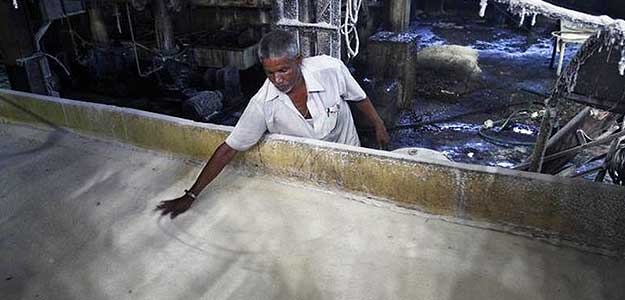 New Delhi: Leading sugar refiner Shree Renuka Sugars today reported a narrowing of its standalone net loss at Rs 46 crore for the quarter ended December 31, 2015.
The company had posted a net loss of Rs 90 crore in the same quarter last year, it said in a BSE filing.
The net loss narrowed down due to increase in the overall income at 1,530.5 crore in the October-December period of the 2015-16 fiscal from 1,273.9 crore in year-ago period.
There was growth in revenue in all segments — sugar, trading, co-generation and ethanol in the said period.
The company's overall expenses were slightly higher at Rs 1,482 crore in the third quarter of this fiscal, as against Rs 1,327.7 crore in the same period last year.
Renuka Sugars operates 11 mills globally, with a total crushing capacity of 20.7 million tonnes per annum (MTPA) or 94,520 tonnes crushed per day (TCD).
The company operates seven sugar mills in India with a total crushing capacity of 7.1 MTPA, or 35,000 TCD, and two port-based sugar refineries.
Shares of the company rose by 1.99 per cent to settle at Rs 12.29 per piece on the BSE today.
["source-ndtv"]