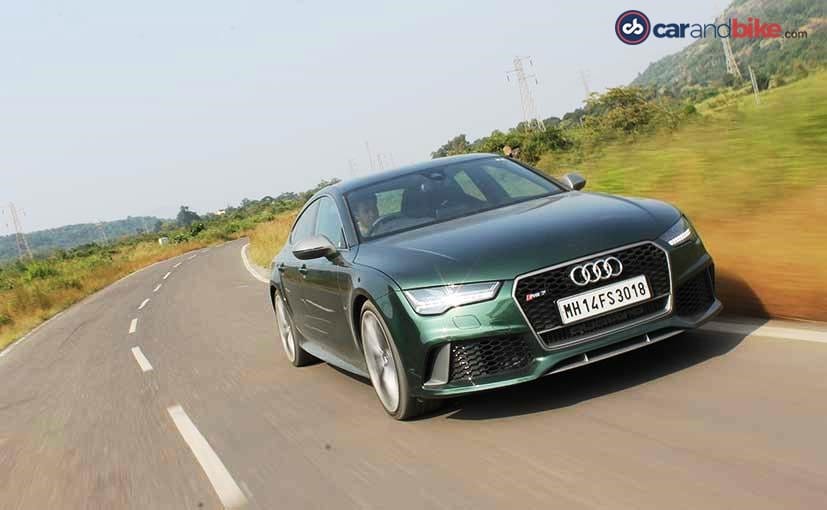 Four doors, four seats, weighing close to 2 tonnes, endowed with extremely usable space, quite the looker and of course very, very powerful – this sounds like a recipe for something that's sure to make you go bananas. Well it is. On the outside, it may look like the normal Audi RS7, but it's a wolf in wolf's clothing. Let me explain that bit to you. We already had the RS7 in India and yes we loved it, because it had a crazy amount of horsepower packed into a car that more or less was a nice looking luxury sedan. But Audi thought that 552bhp is not enough, which is why they increased the boost in this one.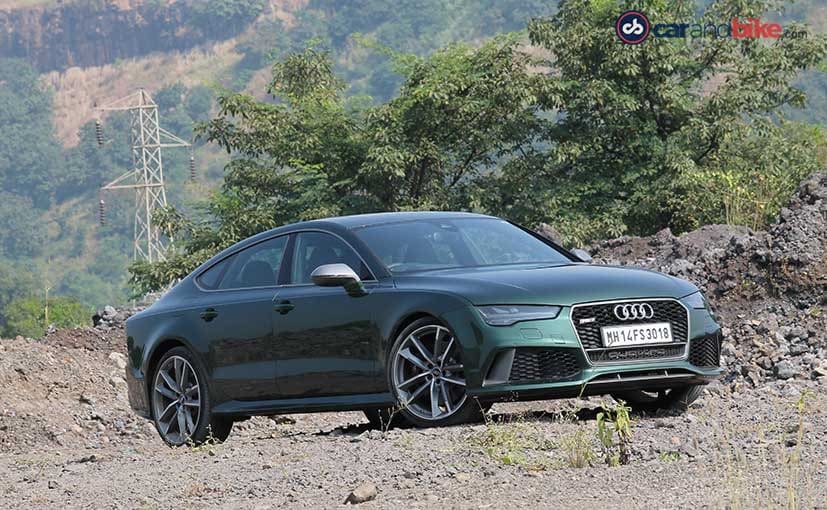 It's called the RS7 Performance Package and yes, there's a lot more power at your disposal and this means Audi is pushing it into the supercar territory. Packing in 596bhp from its 4.0-litre twin-turbocharged V8, this one is not an afterthought for sure. There's a hit of madness to this one, and yes you'll be surprised as to how it reacts.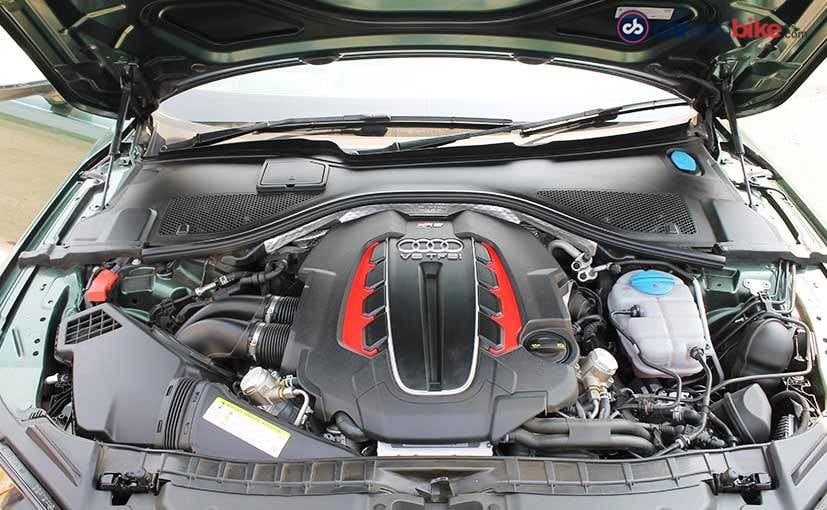 As I said earlier, there's 596bhp on tap and with the all-wheel drive format, this one is quick. Try finishing saying 'Jack Robinson' and you've already hit 100Km/h. Audi claims that it can do 0-100km/h in about 3.7 seconds and well it's wrong. It can better that time any day and we managed to do it in 3.67 seconds, which is crazy and more on Audi R8 turf so yes, in a way, the planet Earth might be spinning thanks to this almost 2-tonne monster. Had it had a launch control system, surely, we'd see it shave a few tenths more.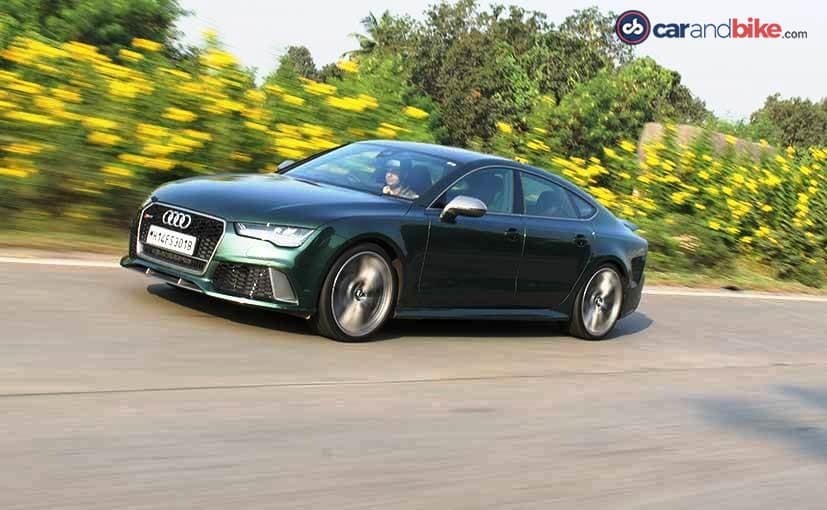 Keep your foot nailed to the throttle and this machine delivers. The 8-speed gearbox helps you gain a lot of ground and soon the speedometer is climbing to a figure; well, I will exercise restraint from disclosing it. The gears climb up with great precision and there's not a hint of hesitation there, in fact if you want to take things in your own hands, then tap the paddle shifters and viola! you have manual control and yes you can push this one to the limits, without the slightest of intervention from the gearbox.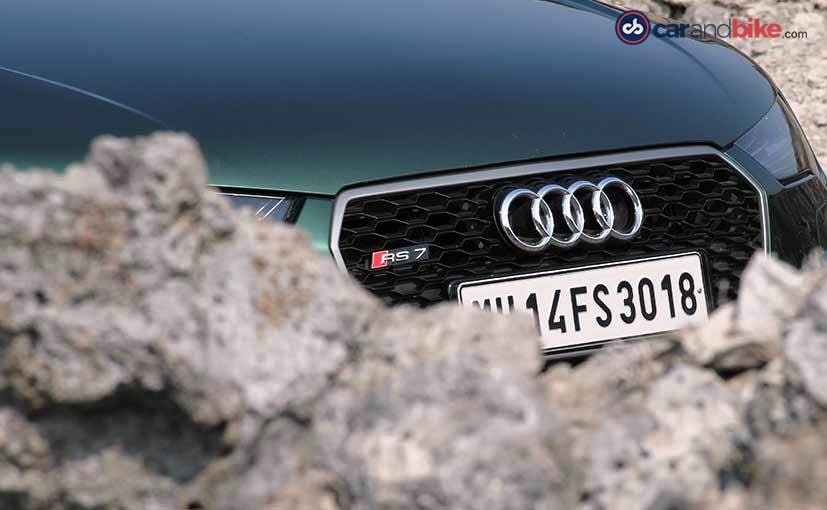 At this point in time, you want to hear what that V8 bellows like, but sadly, the brilliant work on the insulation in the cabin keeps that exhaust note away from your ears; and well, that's a bit sad, isn't it? But, bring down the window and you hear the growl and roar of the engine. The electronically controlled flaps on the standard sports exhausts set a baritone that is not comforting for the people you fly past on the road. Yes, there were some people I managed to startle that day. The RS7 is quick and hence you don't really get a sense of how fast you're travelling, till your eyes go back to the speedo. But well, it also has a heads up display and this can certainly be managed then.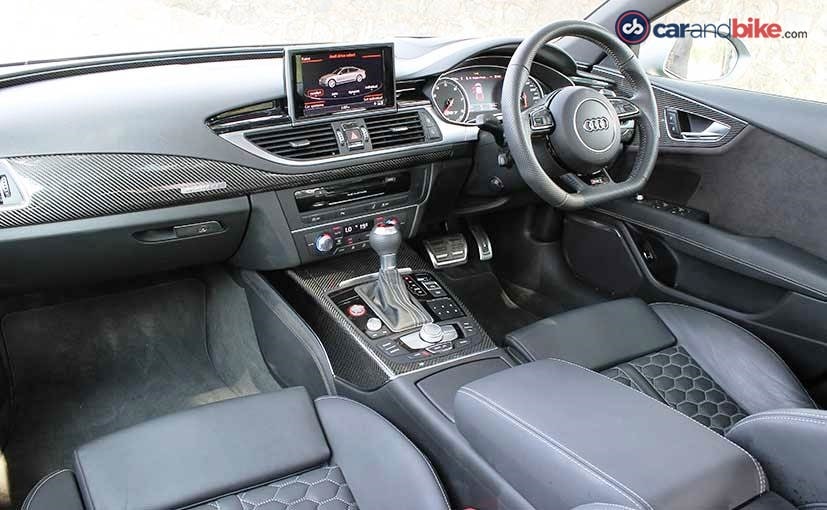 While you might think that the Audi RS7 is a brute, well it isn't, there's a different side to it too and you get a chance to see that when you switch to the Comfort mode. It's civilised and there are no jerks. The air suspension on the RS7 is well calibrated and the ride quality is just smooth. In fact, I was surprised by its ability to deal with pothole ridden roads and we encountered quite a few. Use the suspension raise function and you get a little extra ground clearance and this helps you take any of those 'himalayan' speed breakers out there with ease. What you have to be careful about are the alloy wheels. At 21 inches they're quite big and the tyres have slim side walls, which make them susceptible to damage and this is where you have to make a mental note, while tacking potholes.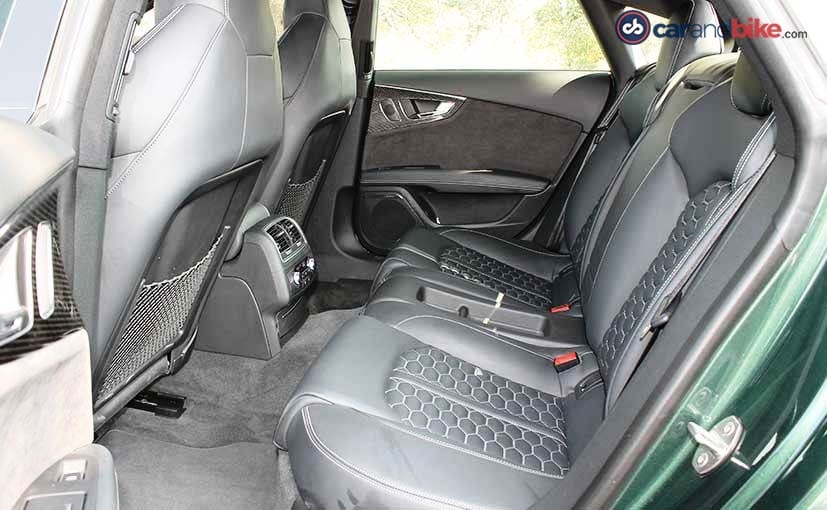 What you can do though, is have a little fun with it by throwing it into corners and it reacts well. There's a hint of oversteer and you need to be careful or well versed with how to handle this, considering there's 596bhp under there. The dia disc brakes do a great job, at keeping things in control, and have a good bit to them.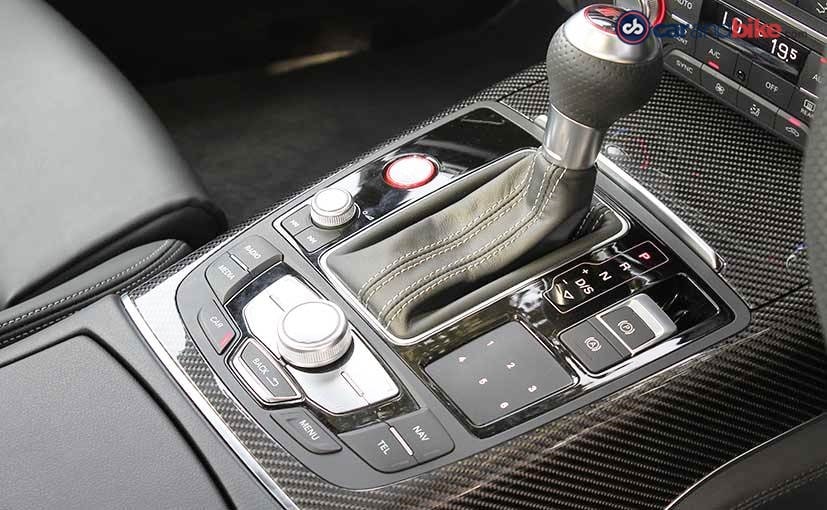 The good bits are on the inside too – a cabin with the sporty attitude of the car is captured there too. The cabin is similar to the RS7 with carbon fibre inserts on the dash and around the gear selector. The dial instrument features black faces, white dials and red needles, which give it sporty credentials. Audi has made sure that there are enough and more RS logos in the car , which is why you see them on the flat bottomed steering wheels, stitched on the seats, the steering wheel, the entry sills, the tachometer, the driver information system and the MMI navigation system.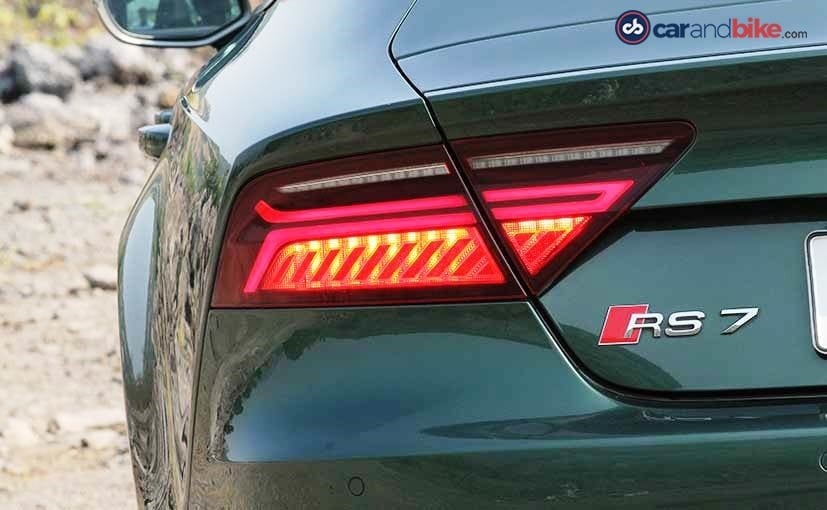 The MMI system now comes with an Nvidia graphics processor, which is why the functionality of the infotainment system gets a big boost. The retractable MMI screen hosts navigation, music system controls, Bluetooth and even the owner's manual (if you like an e-version of it). The hexagonal stitching on the snug seats adds a tinge of youth to the cabin and the leather upholstery certainly adds elegance to it. Do not expect good headroom at the rear though, considering that the RS7 gets the tapering roof, so there's a bit of a hassle there.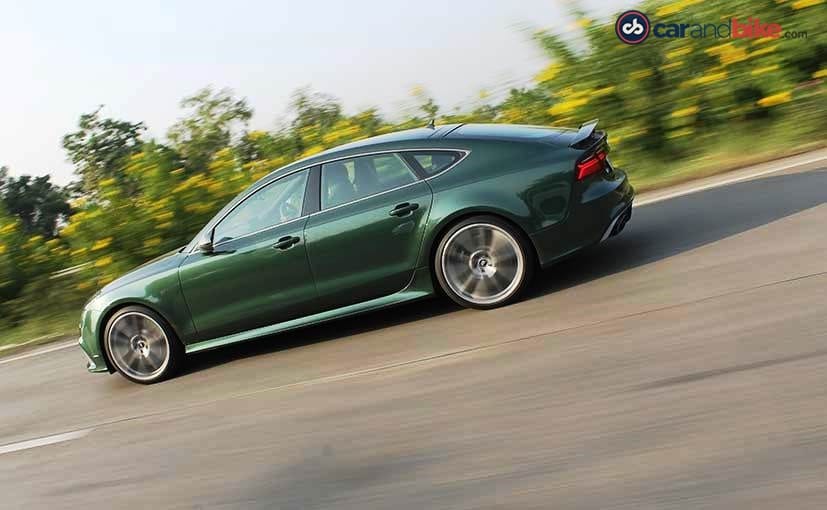 Audi has priced the RS7 at ₹ 1.59 crore and this means it's about ₹ 12 lakh more than the standard RS7, which costs ₹ 1.47 crore (both prices ex-showroom Delhi). So, is it worth the extra bucks then? Absolutely yes! It's one of the fastest, most usable and thrilling four-door coupes out there, which is why, if you have the money, this one will not disappoint.
["source-ndtv"]