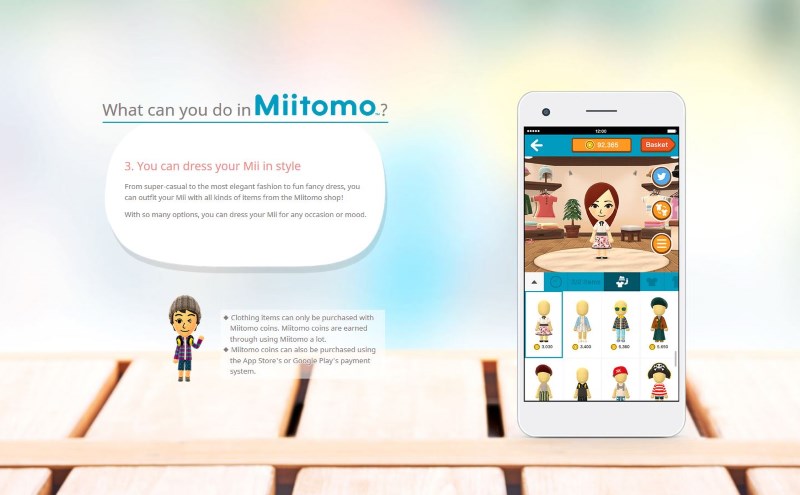 Miitomo, Nintendo's first mobile app, will launch in Japan on Thursday next week, the company announced via Twitter on Friday morning.
The "free-to-start" app – which translates to inclusion of in-app purchases – will let you create an avatar through which you can communicate with your friends. You can use the front camera to give it your likeness, and then interact with other Mii characters to "chat about stuff", the company says.
It's a glorified messenger app plainly put, replete with all kinds of clothing that can be purchased to change the look of your character by using Miitomo coins. You can either involve yourself in the app to earn Miitomo coins or put down real money if you wish so.
If you're in Japan, you can pre-register for the app until Wednesday. Nintendo has yet to provide any specific dates for other countries on the list, while India isn't on the list altogether. It seems to foolish on Nintendo's part to lockdown even their smartphone offerings to such rigid geographical boundaries, considering how most of India's gaming population doesn't even need a translation on the Japanese giant's part.
You'll need to access the portal via a VPN to register if you're based in India. Miitomo – developed in partnership with Tokyo-based mobile developer DeNA – will be available for both Android and iOS users.
Are you going to try and get access to the Miitomo app? Sound off in the comments below or tweet to us @Gadgets360 with #Miitomo.
["source-ndtv"]