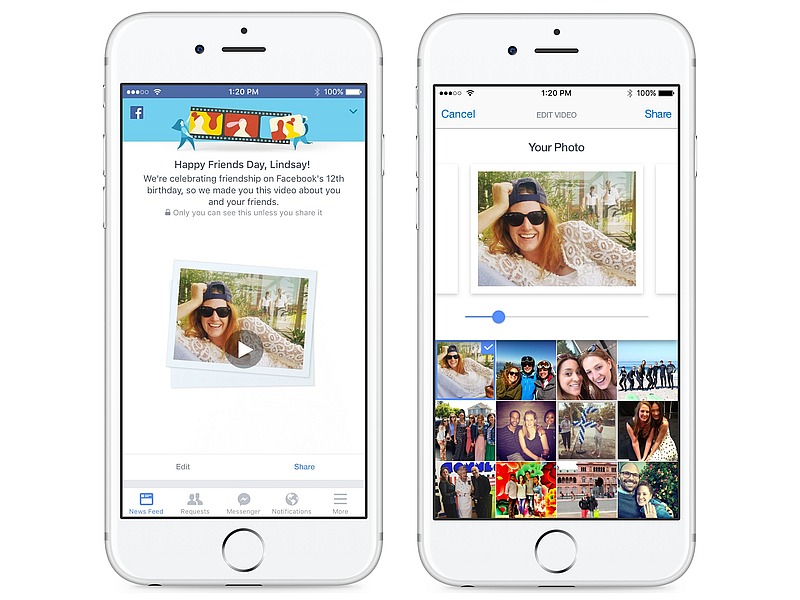 Facebook CEO Mark Zuckerberg on Thursday celebrated the social media giant's 12th anniversary as Friends Day. He talks about the things we learn with friends and that they give "meaning to our lives." To celebrate the occasion, Facebook has also introduced Friends Day Video, Sticker Packs, and more for its users.
Zuckerberg on a Facebook post thanked the social network's users for becoming a part of the community. "Friendship isn't a distraction from the meaningful things in life. Friendship is what gives meaning to our lives. Our friendships make the world work. We laugh, we cry and we learn with friends. We eat, we shop and we work with friends. And when we fight for what we believe and change the world, we do that with friends too," he added.
The social media website will be showing users personalised video montages on top of their News Feed. Users can also see their video montage by clicking Watch Yours below a friend's Friends Day Video.
The video highlights different moments that can include profile pictures of the users, of their friends or images featuring both. The video can include as many as 16 images, which are the ones that users have already shared publicly on Facebook. In addition, the company gives users the ability to edit their video content before sharing it on their timeline.
Furthermore, choosing the audience who can view the video is also possible. "People will only be able to see your video if they're included in the audience you share it with and are included in the audience for every photo in your video." People can also see their Friends Day video by clicking "Watch Yours" below a friend's Friends Day video.
Facebook has also released two sticker packs called "Best Friends" and "Friendship" for Facebook Messenger application. The packs are available to download from the Sticker Store.
The company says that over the past five years the global Facebook community has more than doubled in size. Facebook adds that during that same time period, the degrees of separation between a typical pair of Facebook users has continued to decrease to 3.57 degrees, down from 3.74 degrees in 2011.
["source-gadgets.ndtv"]