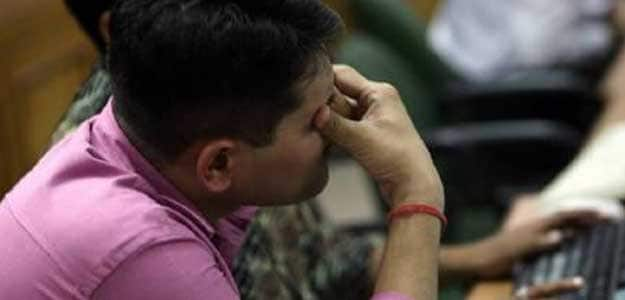 Mumbai:
Indian stock markets edged lower on Tuesday for the first time in five days as investors booked profits in banking shares such as State Bank of India amid cautious trading ahead of major central bank meetings.
Asian stock markets also wobbled, after they hit a two-month high in the previous session, ahead of the European Central Bank's policy review on Thursday and U.S. Federal Reserve's policy meeting next week.
"It's a retracement that we are seeing after last week's rally," said AK Prabhakar, head of research at IDBI Capital.
"Now the fresh selloff has started and its mainly because of the global factors."
By 2:20 p.m., the benchmark BSE Sensex was down 0.42 per cent at 24,543.12. The broader Nifty was down 0.45 per cent at 7452.60.
The BSE and NSE both surged about 7 per cent in the last four days through Friday. Stock markets were closed on Monday.
Global factors will likely continue to influence domestic markets in the days ahead.
But investors remain hopeful the Reserve Bank of India could cut interest rates even before its next policy review on April 3 after the government last week stuck to its fiscal deficit target for next year.
State-run lenders such as State Bank of India and Punjab National Bank fell 2-3 per cent after a rally last week that was spurred by the RBI's move to ease capital requirement rules.
Just Dial slumped 15 per cent as investors booked profits following a near 42 per cent surge in the past four sessions. Goldman Sachs downgraded the company to "sell", partly on fears about the company's core search business.
Among the gainers, miners NMDC and Steel Authority of India jumped 7 per cent and 8 per cent, respectively, on strong metals trade data from China, the world's top metal consumer.
["source-ndtv"]