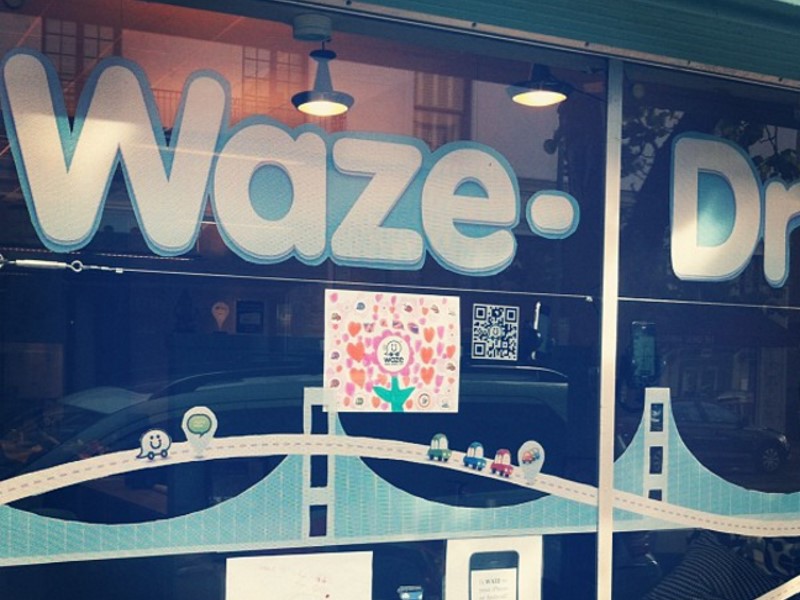 Heavy clashes broke out overnight after two Israeli soldiers using a traffic app mistakenly entered a refugee camp in the occupied West Bank, leaving one Palestinian killed and 15 people wounded, officials said Tuesday.
The two soldiers travelling in a jeep mistakenly entered the Qalandiya refugee camp while using the popular Israeli navigation app Waze and were targeted with rocks and Molotov cocktails, an Israeli military spokesman said.
Israeli reinforcements were sent to the camp between Jerusalem and Ramallah to rescue them, provoking further clashes.
According to an Israeli police spokeswoman, Palestinians threw homemade explosives and shot at the forces, who also opened fire.
The Palestinian health ministry said one Palestinian was killed and 10 wounded. The dead man was identified as Eyad Omar Sajdia, a 22-year-old student.
Five Israeli border police were also wounded, one of them seriously, police said.
The two soldiers who first entered the camp abandoned their jeep, with one hiding in the courtyard of a house and shooting to defend himself and signal his position, the military spokesman said.
The other fled towards the nearby Israeli settlement of Kochav Yaakov. Both soldiers were rescued unharmed.
"Waze is an excellent tool, but it can have its limits," Israeli military spokesman General Moti Almoz told army radio. "We are going to investigate what happened."
Israeli raids on Qalandiya to arrest suspects have sparked heavy clashes in the past.
A wave of violence in Israel and the Palestinian territories since October has killed 178 Palestinians as well as 28 Israelis, an American, a Sudanese and an Eritrean, according to an AFP toll.
Most of the Palestinians who died in the violence were killed by Israeli forces while carrying out knife, gun or car-ramming attacks, according to Israeli authorities.
Others were shot dead by Israeli forces during clashes or demonstrations.
["source-gadgets.ndtv"]