What is data?
Data is the collection of certain information. The information can be anything whether it may be related to an organization or a business information or individual information. In general, data is the collection of day-to-day or timely activities of a person or an organization.
What is data loss?
Data is stored in computers or laptops or in any other storage mediums such as a pen drive, a memory card, and flash drive. In some situations the data that is stored in these storage devices missed. This is called as data loss. Usually, data loss occurs due to some critical or unwanted conditions.
What is Data Recovery?
Data is a vital one for both an individual and an organization. The problem related to storing data in a computer system is, data loss. The data that is stored in storage devices may lose sometimes. This would not be a matter if the data is not a valid data. But, in the case of vital or sensitive data, then it is to be restored.
Retrieving lost data is not the easiest task. It needs the help of some techniques and tools. There are special software programs are available for data recovery like EaseUS data recovery. It is free data recovery software.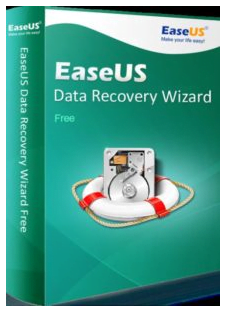 Wonderful EaseUS
EaseUS is one of the famous data recovery software. EaseUs is generally used to recover data and files that are lost unexpectedly. The main advantage of this EaseUS data recovery software is, users can get the trail version for free. The user guide for this data recovery software can also be available for free download.
By using EaseUS, data can be recovered from following cases
Data deleted in unexpected situations
Virus attacks
Data that lost during System crash
Data lost due to partition and
From other data loss situations
How to recover files using EaseUS?
To recover files by using EaseUS users have to perform three simple steps such as
Launch – This is the first step in using EaseUS data recovery software free. Users have to download this software and install it on their laptop or PC. Users can refer the user manual for installing this software.
Scan – After installing the software, users have to scan their storage with it. First, select the storage system which you want to scan for your lost files. Then select scan option. While scanning select either quick scan or deep scan depending on your need
Recover – Once the scanning process is completed, the recoverable files in the system is sorted in the form of a list. There is a preview option is available near each file. Click on it for previewing the file.
After selecting the files, click on "Restore" button to restore the selected files. Be careful of your restoring location. It should not be same as your location where data loss occurs. If you select the same location, then there may be chances for overwriting data. The restoring data may overwrite the existing one.