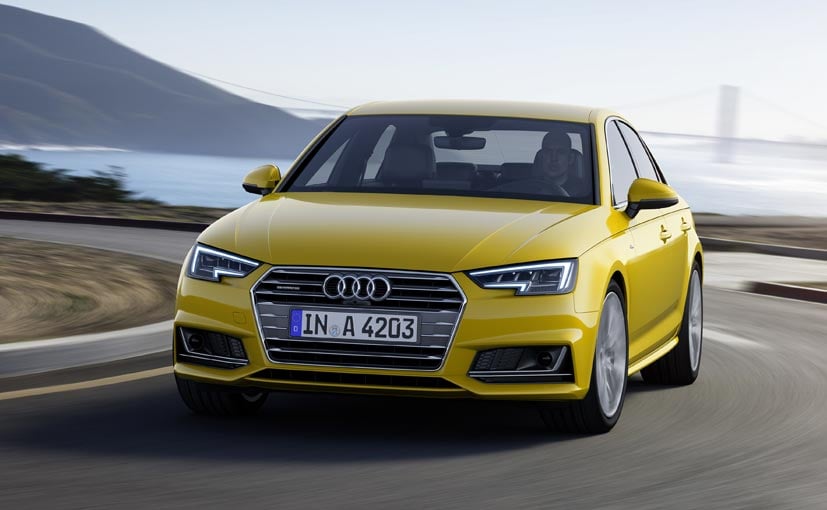 The new 5th generation Audi A4 was shown at the 2016 Auto Expo, and is a car that will drive into India in the second half of the year. Its styling is evolutionary at best, although closer examination reveals that not a single part and detail has been carried over from the predecessor. Audi's mid-size sedan has been entirely redesigned for the 2017 model year, and we had a chance to spend time behind the wheel of the new model on its European home turf.
If you care to see just how new it is, just step inside – and you enter an entirely different world. With horizontal, angular lines, metal decor, and extremely narrow gaps, it is a design revelation, and perhaps the segment's new benchmark – next to the more sensual and more elegant, but less techno-futuristic Mercedes-Benz C Class. The Audi's instrument cluster, available as a full TFT module, looks as futuristic as the centre screen, which is now fixed – because once the car has started, everyone leaves it up anyway, and a motorized screen would have been virtually impossible to fit into the A4's super-slim dashboard.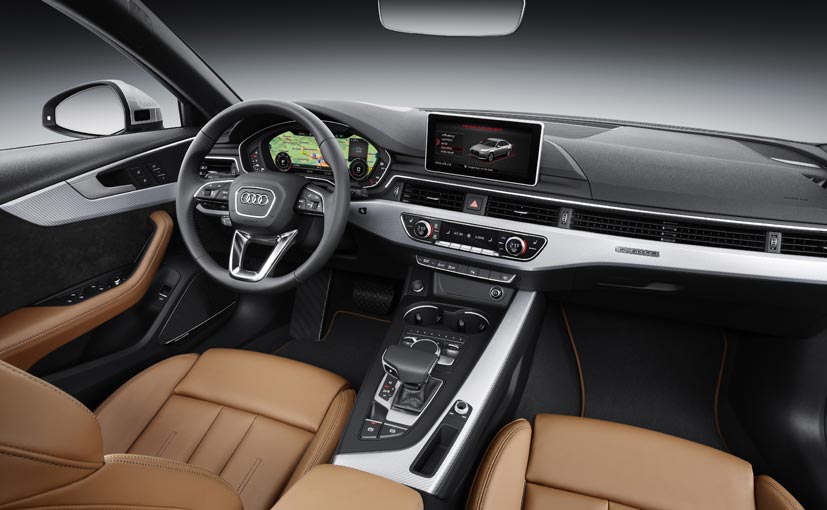 Unlike the exterior, the A4's interior makes a promise to cutting-edge technology and modernism – and the car delivers. Even the Europe-only 1.4 TFSI engine, a four-banger with just 150 horsepower, manages to move the A4 with alacrity. This is essentially the entry-level Volkswagen Jetta engine, and also the one we get on the Beetle now. The fact that it feels so zippy is testament to the A4's low weight and engineering excellence.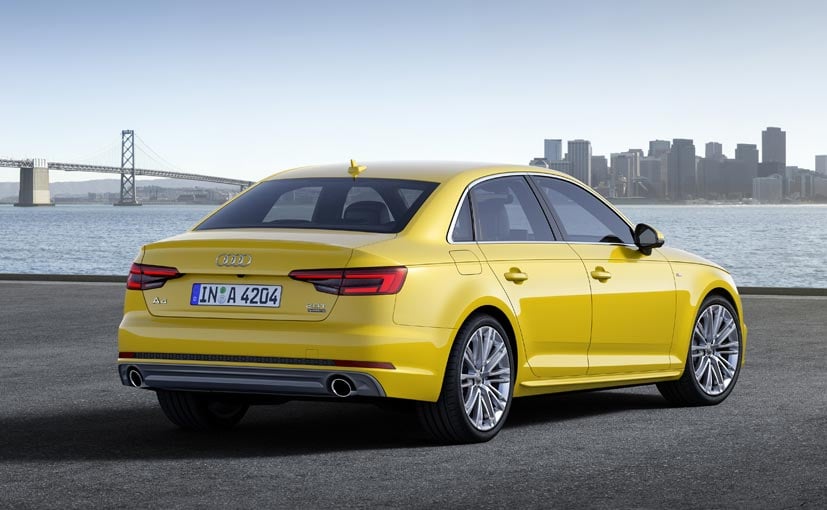 US customers have it even better: The base engine there will be the 2.0-litre TFSI four with 190 horsepower, and there is an up-level version with 252 horsepower. Don't make the mistake of comparing them with similarly powerful models from the US or Asia: Audi's horses are agile and ever-present, and they work extremely well with the seven-speed dual-clutch automatic, an ultra-quick gearbox tailored for sporty driving. We do expect Audi to bring the 190bhp version to India.
There will be the odd versions as well: Audi will offer the 354 horsepower S4, powered by a twin-turbocharged 3.0-litre V6, and a 190 horsepower 2.0-liter TDI – an engine that is not only incredibly efficient but also clean – and will no doubt make it to India too. The current discussion notwithstanding, we encourage you to try out a diesel: quiet, torquey, and with real-life mileage that puts some hybrids to shame, they continue to be an ideal powertrain choice. And until launch, Audi should have ample time to fix any software glitches.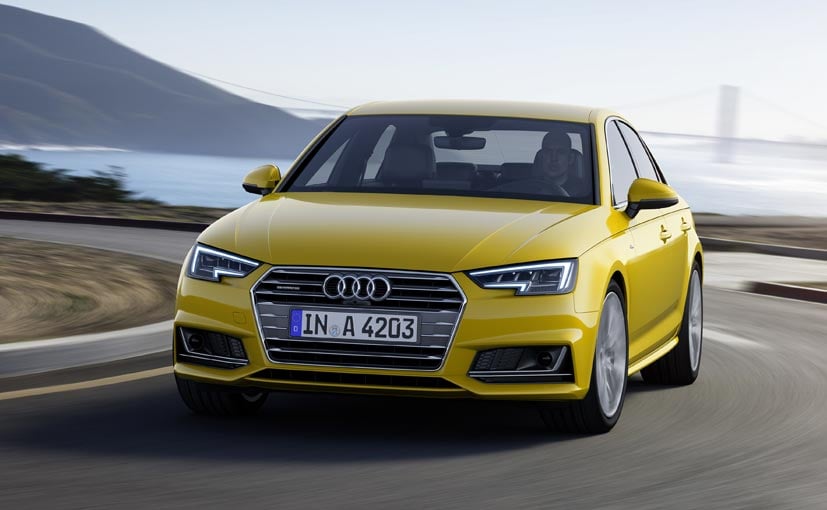 The A4 comes with front-wheel drive and all-wheel drive; remarkably, even the front-wheel drive version was so eager to turn into corners that our passenger, obviously not well versed in Audi's history, asked whether he was being chauffeured around in a rear-wheel drive car. We detected absolutely zero understeer. But the A4 is comfortable as well – and not in an old-fashioned, soft-cushion way, but firm and taut, so you can travel for hundreds of miles without ever feeling tired or worn out.
The A4 is extremely quiet – Audi says its interior noise level matches that of the A8, and we fully believe it. The exterior mirrors, for instance, are designed so they create zero wind noise – and the overall drag efficient of 0.23 for a European-market version is class-leading, and topped only by the smaller Mercedes-Benz CLA.
BMW and Mercedes-Benz have ditched Bang&Olufsen in order to work with other hi-fi experts, but Audi is sticking with the Danes – with remarkable results. The 3D sound is first-class, and the cool, aloof B&O design theme complements the interior of the new A4 nicely. There is more: With a new electronics architecture, the A4 packs a number of assistance and infotainment systems that belong to the upper-luxury segment. Design and tech geeks will appreciate this fact: The full-width air vents look almost exactly like those on the 1970s Audi 100/5000 C2, and the air conditioning interface with is designed to resemble a 1970s in-car stereo system.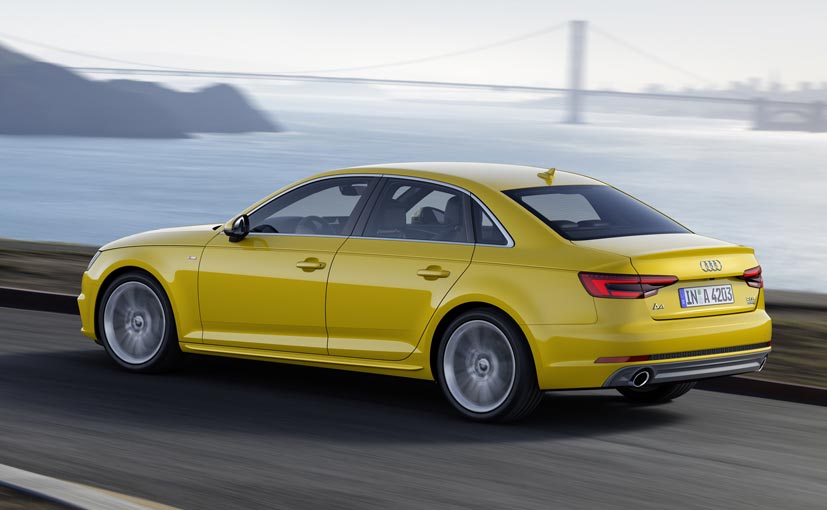 Seldom has a modest exterior (that borders on dullness) hidden an upmarket, cutting-edge technology package so well. We are not sure Audi made the right choice: Exterior design is what makes people fall in love with cars, and what eventually sells them. If you are shopping for a BMW 3 Series and Mercedes-Benz C Class, we recommend you to take a close look at the new A4 anyway: This world-class sedan excels in so many ways that it could become the new standard of its class.
["source-auto.ndtv"]