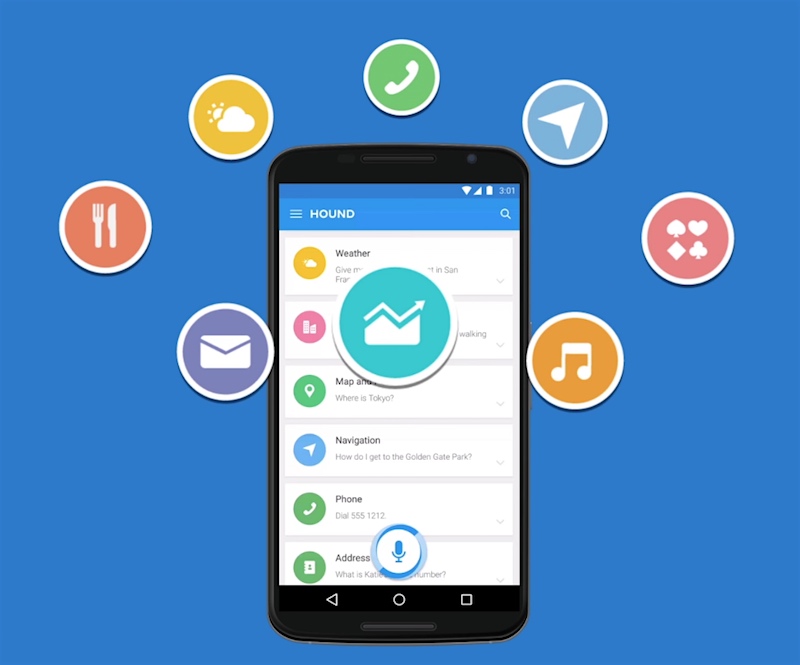 If Siri, Google Now, or Cortana aren't cutting it for you, there's a new alternative you can play with. SoundHound, best known for its music search and discovery app, has released Hound digital assistant for Android and iOS. It is available for free.
Initially launched on Android as beta last year (which saw over 300,000 applicants showing interest in the app in two months), Hound offers a range of features while offering you basic features such as the ability to set a reminder and alarm. The natural language virtual assistant can also check the weather for you, tell you jokes just with a tap and voice command.
Hound can also do much more. You can ask it complicated, multi-layered questions such as "Find me a hotel in Manhattan that charges less than $200 per night, allows pets, and has Wi-Fi." This is possible because the app utilises "speech to recognition" technology as opposed to "speech to text."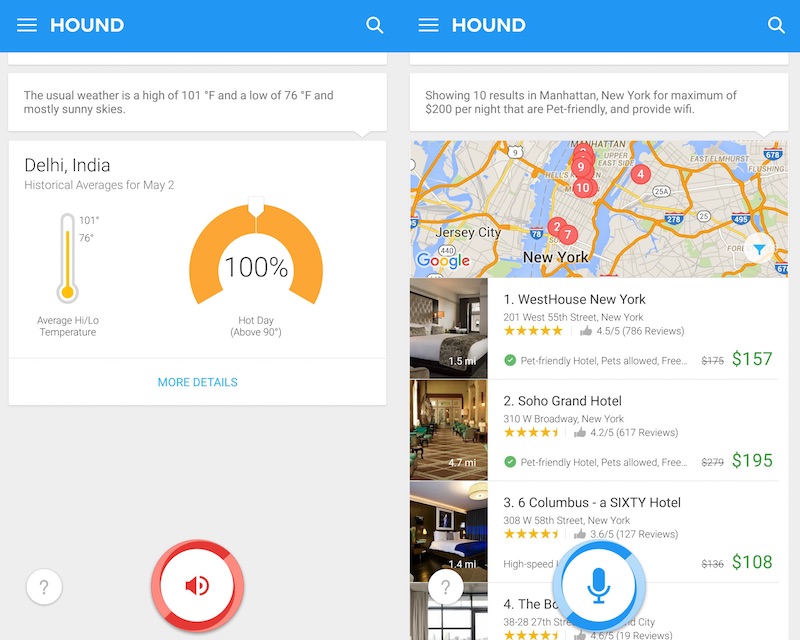 It also utilises SoundHound's music search technology to help you recognise the song playing around you. The app works with about 100 other services including Expedia, AccuWeather, Xignite, Yelp, Uber, and FlightStats for currency translation, voice dialling, navigations, booking, and other tasks. The company is touting these integrations as a key feature of Hound.
The company also unveiled Houndify, a developer platform that allows developers to build their own domains and apps that interact with Hound. SoundHound also expects developers who want to make better use of voice search on their app leverage Hound's features.
Much like Siri and Google Now, Hound also offers hands-free voice search, however, the feature is limited right now. Unlike either of the native digital assistants, Hound doesn't work from everywhere – that is, you need to have Hound app open in the background in order to use it.
Hound is also only available for users in the United States. Though, Android users living elsewhere can also download the officially signed version of the app from APK Mirror third-party store, which seems to be working fine just about from anywhere.
["source-gadgets.ndtv"]