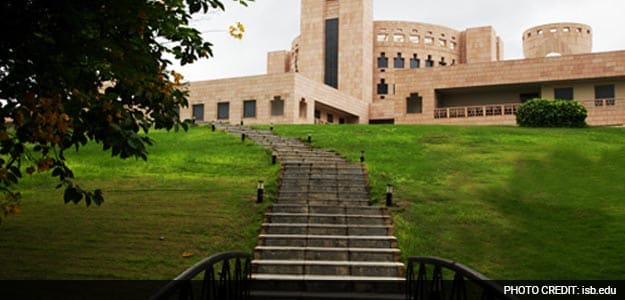 Mumbai: The Indian School of Business (ISB) today reported a 10 per cent rise in the number of offers made to the 2016 batch of its flagship post graduate programme in management.
The average increase in salaries was 14 per cent, while the highest salary offered by a domestic employer stood at over Rs. 70 lakh per annum, it said.
"Large corporates and startups alike competed to hire talent from the two campuses (in Hyderabad and Mohali) resulting in an all-time high number of offers at 1,093," it said in a statement, adding that this is a 10.2 per cent increase from the year ago period.
There are 812 students in the batch. The data comes amid concerns on global economic headwinds and sluggish economic growth domestically. The institute said the quality of the offers has improved this year, with 92 offers being made for senior leadership roles and global leadership programmes.
For the first time, the government of Andhra Pradesh extended offers to 11 students, with a view to hire them as 'Chief Minister's Fellows' to support the emerging state on strategic initiatives and implementation of policies, it said.
Top consulting firms like McKinsey, BCG, EY, Deloitte and KPMG accounted for 19 per cent of the offers. Tech firms like Microsoft, Apple, Philips, HCL and Tech Mahindra gave 11 per cent of the offers, while the e-commerce companies like Amazon and Flipkart accounted for 10 per cent of the offers.
Startups accounted for 7 per cent of the offers across sectors like technology, telecom, e-commerce, transportation and education, it said
["source-ndtv"]