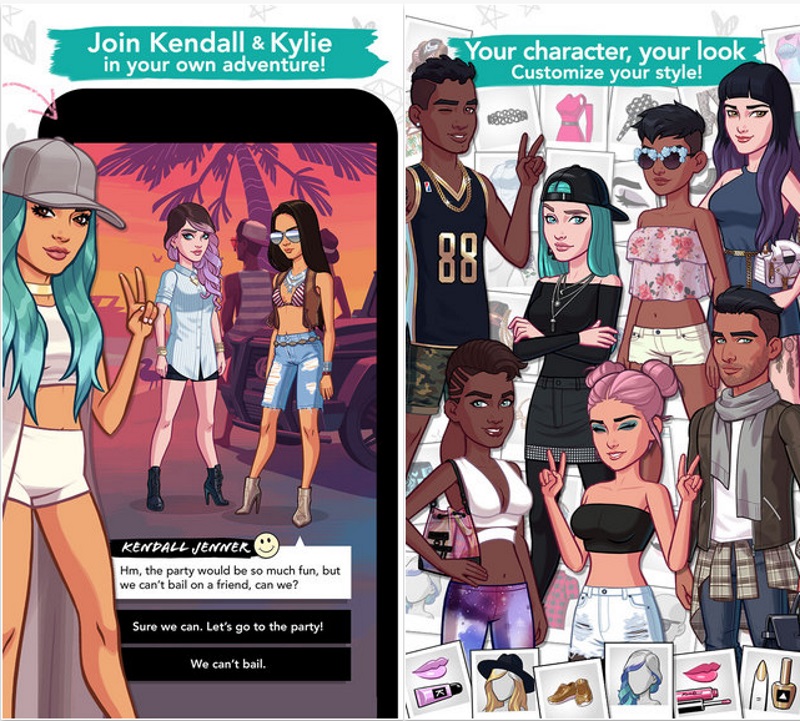 Move over, Kim Kardashian.
Kendall and Kylie Jenner's mobile game strutted to the top spot on Apple's app store when the Glu Mobile title premiered Wednesday. The game starring the Kardashian half-sisters is a spin-off of the popular "Kim Kardashian: Hollywood" game released in 2014.
"There does seem to be a unique affinity for fans of the Kardashian-Jenners to like narrative role-playing games," said Glu President and CEO Niccolo de Masi during an interview at the D.I.C.E. Summit.
While the Jenner sisters' game maintains the same cartoony aesthetic of the Kardashian game, the fashion-focused "Kendall & Kylie" is intended to be played in portrait mode on smartphones and tablets instead of landscape mode like "Kim Kardashian: Hollywood."
The games are currently rewarding gamers who play both titles in a special "krossover" event. De Masi is optimistic that "Kendall & Kylie" will achieve similar success as "Kim Kardashian: Hollywood," which reportedly earned $200 million (roughly Rs. 1,367 crores) last year.
"I think it could do anywhere from half or double to what Kim achieved," said de Masi, who presented a talk Wednesday morning about celebrity social media followers at the Academy of Interactive Arts and Science's 15th annual D.I.C.E. Summit.
Despite the Kardashians' mobile triumph, Katy Perry didn't similarly blast off last year with her Glu game, "Katy Perry Pop." It failed to crack the Top 100 apps on Apple's charts. De Masi said Perry's game wasn't as fruitful because it was marred with technical glitches and didn't feature enough of Perry's music.
"We're talking to her team about how we could evolve this game but also how we could reboot it," de Masi said.
San Francisco-based Glu is currently working on titles starring Nicki Minaj, Gordon Ramsay, Britney Spears and Taylor Swift. De Masi said his team is looking at ways to differentiate all those celebrity games from each other.
"They're very different," de Masi said. "I can't say what the mechanic will be because that's a trade secret. We're pushing very hard to differentiate the game experiences. We won't get it right every time, but I think we'll get it right more than we get it wrong."
["source-gadgets.ndtv"]