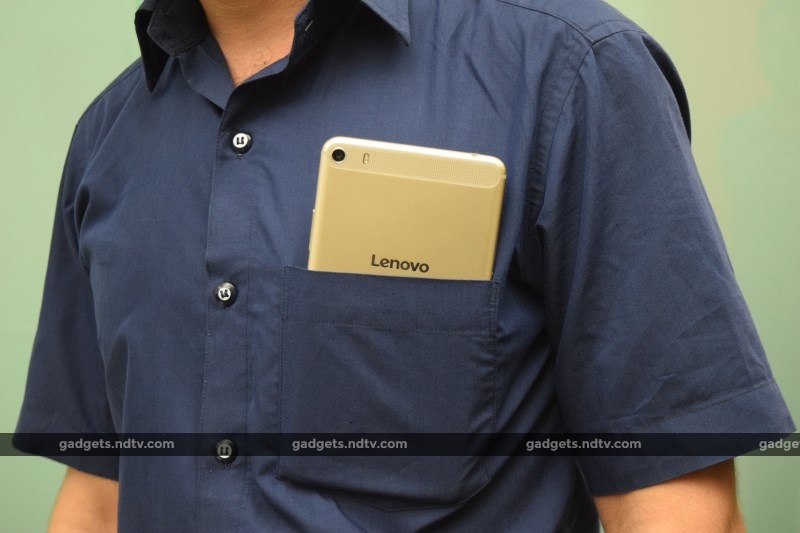 Yes, the new Lenovo Phab Plus is enormous and unweildy. No, it's not worth buying if you do not explicitly want a huge phone – or a tablet that can also make voice calls. Now that that's out of the way, we can look at it for what it really is rather than dismissing it as ridiculous: a hybrid device designed for people who spend a lot more time playing games and watching videos than talking on the phone.
Lenovo stresses the screen and audio quality of the Phab Plus, which is a way of saying it's an entertainment-focused device. There really isn't anything else like it on the market. With a metal body and a price tag close to Rs. 20,000, Lenovo is trying to create a premium niche in the voice-calling tablet market. Let's see if the company has tapped a whole new product category, or whether the Phab Plus is just a novelty that will soon be forgotten.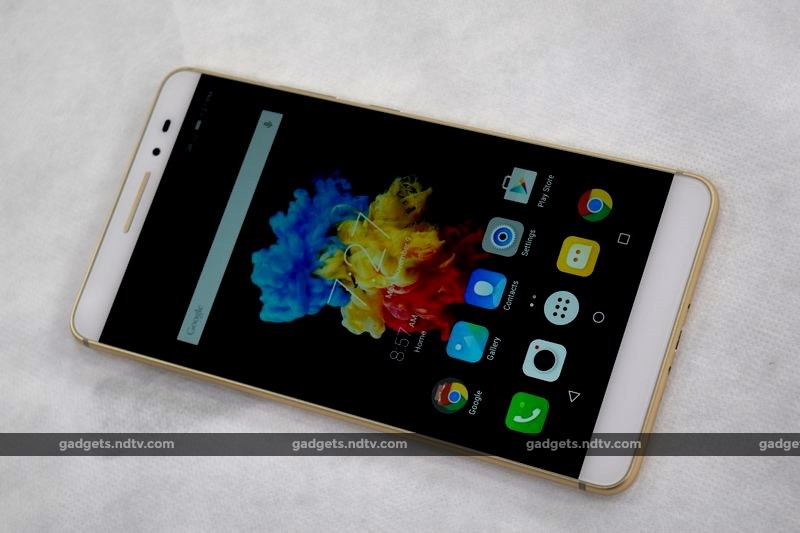 Look and feel
The very first thing to deal with when it comes to this phone is its size. With a 6.8-inch screen and very little space on the sides, it's not as big as most small tablets. As far as phones go though, this might well be the biggest we've ever tested. It looks like a stretched out iPhone 6 Plus (Review | Pictures); taller and wider, but not perceptibly thicker. The comparison is especially valid because this is where the Phab Plus gets all its design inspiration from. Not only is it available in grey, silver and gold, but the curved sides, flat back, antenna lines and overall styling are also undeniably taken straight from Cupertino's current aesthetic.
Of course, being an Android device, the front is a bit different. The proportion of screen to surrounding plastic is way higher. The narrow strip of white above the screen houses the earpiece, camera and sensor window in a straight line, while the matching one below is blank thanks to the use of on-screen buttons. A status LED is hidden within the earpiece grille, and unfortunately isn't visible at all unless you're looking at the phone head-on.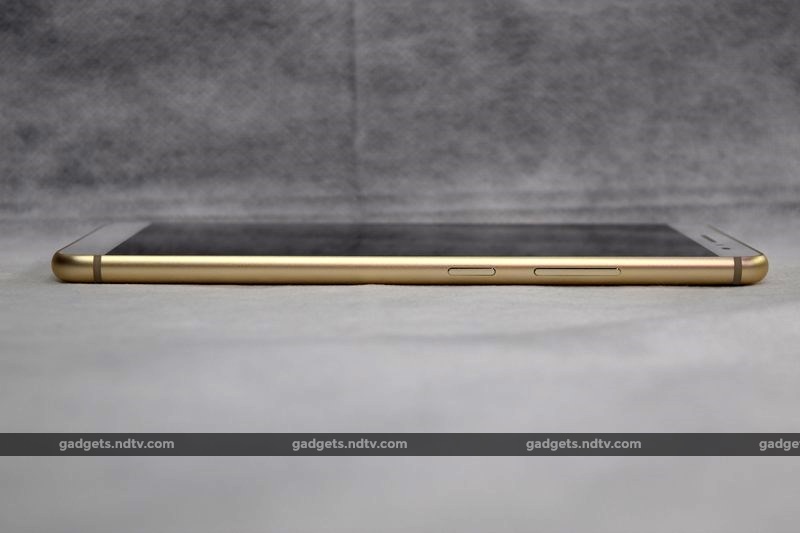 One original design touch is the grille on the upper rear that houses the loudspeaker as well as the primary camera and its dual-LED flash. There are also two rather ugly stickers lower down, with regulatory information and barcodes.
The power and volume buttons are on the right but the sheer size of this device means there's no way to get the placement right – they're almost always out of reach. There's a tray on the left which can hold one Micro-SIM and either a secondary Nano-SIM or a microSD card. As with many recent phones, you'll have to sacrifice storage expansion in order to use a second SIM, or vice versa. We are not in favour of this arrangement at all, especially if it isn't made clear in the product's spec sheet and promotional materials, as is often the case.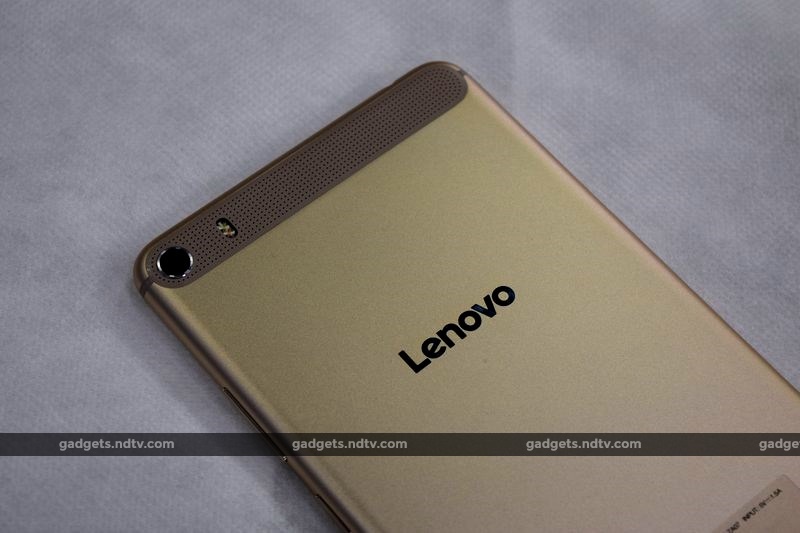 As far as grip and comfort go, you really have to treat this device like a smallish tablet. The Phab Plus weighs 229g which is a lot for a phone. Holding it up to speak is awkward and uncomfortable after barely a few minutes. We tried bending and twisting the phone, and while there was a little flex, we weren't afraid it would easily get damaged.
Lenovo thinks a lot of people will be willing to use this as their primary mobile device, replacing an ordinary smartphone. We have our doubts about that, for the simple reason that it's really awkward to carry around. Half of it will stick out of a shirt pocket, and we were never quite comfortable with it in our pants or jeans pockets either. We were often worried about pickpockets when out and about, since it presents such an inviting target. It's really more suitable to being carried around in a bag.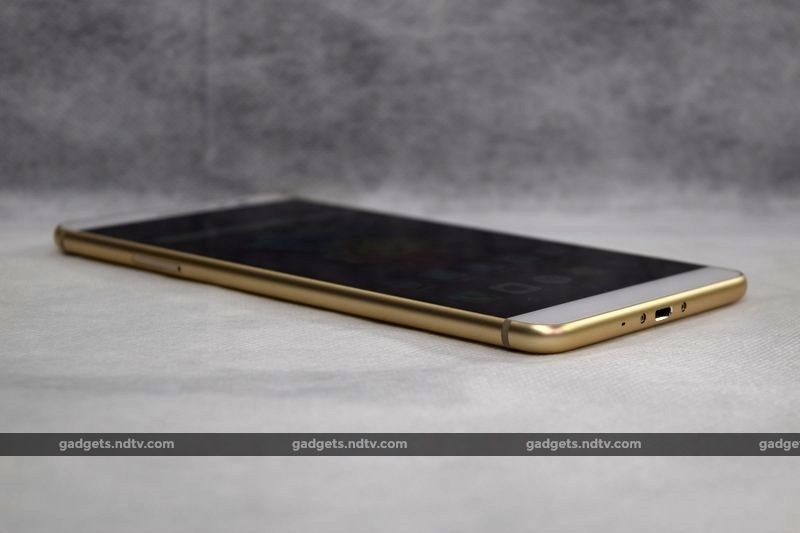 Specifications
The Lenovo Phab Plus has fairly mid-range specifications, and if that doesn't seem impressive for the price it's because you're paying for the huge screen and build quality. The processor is a Qualcomm Snapdragon 615, which has eight CPU cores and runs at 1.5GHz. There's 2GB of RAM and 32GB of storage. MicroSD card support goes up to 64GB, though as already stated, this will be at the cost of the second SIM.
The 6.8-inch screen has a resolution of 1080×1920 which is pretty good, but not as sharp as you might expect it to be. There's a 13-megapixel camera on the rear and a 5-megapixel one in front. The battery, which is not removable, has a capacity of 3,500mAh. Talk time is rated at 24 hours and standby time at 20 days.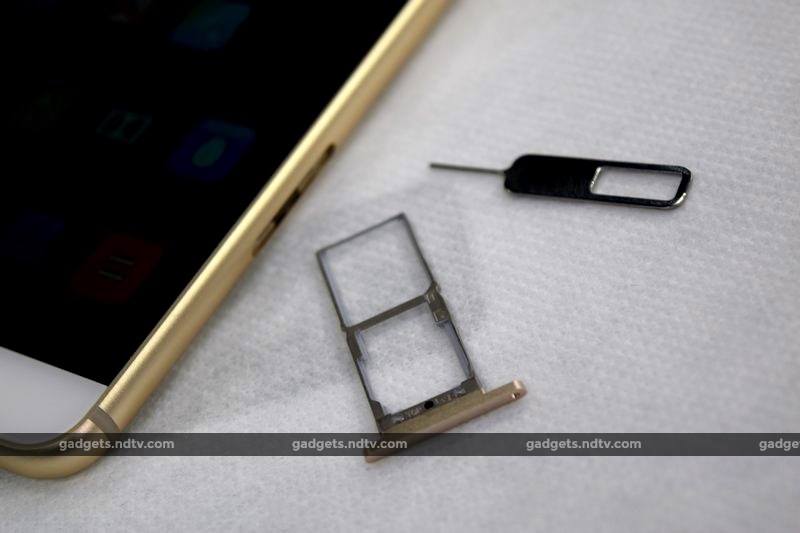 You get 4G access through both SIM slots. There's support for the modern Wi-Fi 802.11 ac standard, but only Bluetooth 4.0 for some reason. Lenovo advertises Dolby Atmos sound enhancement and a specially designed "1.0cc sound chamber".
Software
The Phab Plus runs Android 5.0.2 and in many ways behaves like Android on tablets in the way that apps use the screen. There isn't any optimisation in the way the iPhone 6 Plus, for example, uses the additional space in landscape mode to display an extra column in the Messages and Settings apps. Lenovo has added shortcuts to the quick settings panel that trigger what it calls "single hand micro screen" mode, "wide touch", and "single hand keyboard" which don't seem to have any effect at first.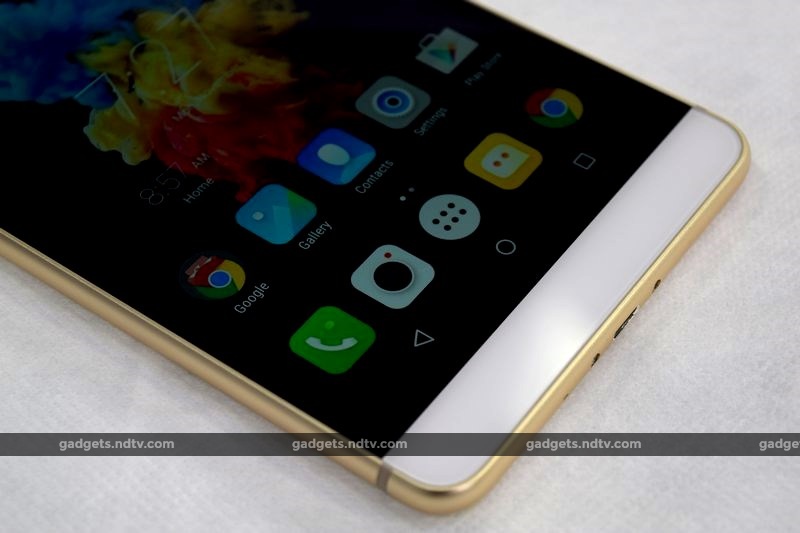 After digging through the settings we found that the former toggles a setting labelled "screen shrink" which lets you draw a 'C' gesture anywhere, shrinking the display output to use only a corner of the screen. It moves when you tilt the phone, which is awkward, but you can also reposition it and choose between two levels of shrinkage. Further in the settings app, there's a section that says you can prevent apps from running in "small window mode" – note the third different name for this feature – but what this actually does is only reject recognition of the gesture, not prevent the apps from being shrunk.
As it turns out, "wide touch" is another name for "floating shortcut", which replicates the iOS Assistive Touch feature, a floating translucent button which is actually meant for people with limited ranges of motion but can be used to overcome the problems presented by the enormous screen. "Single hand keyboard" turned out to only affect the phone app's keypad, not the actual system keyboard in any app that needs text input. A little documentation about these features would really have helped, especially because of the confusing names Lenovo has given them. Not even the downloadable PDF user guide on the company's website was of any use – we had to discover all this through trial and error.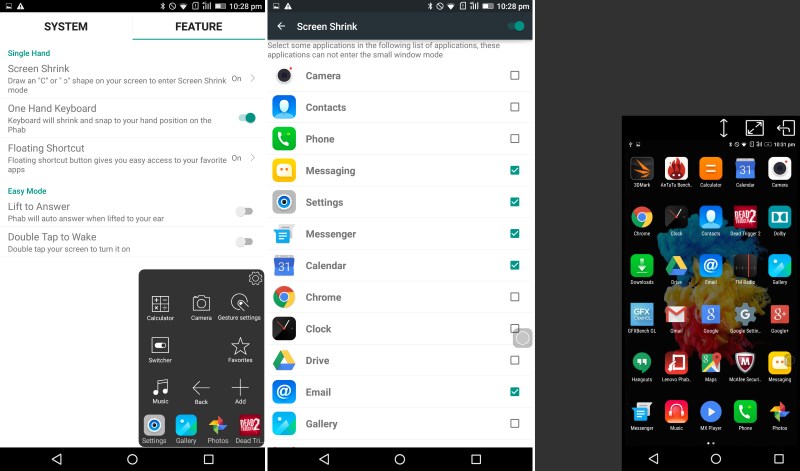 Lenovo has skinned Android with custom icons, a tabbed panel in the Settings app, and a few preinstalled apps which are of little value. There's one app which is sort of a video brochure for the device you've already bought, a Dolby Atmos app which lets you choose between equaliser presets and create two custom profiles, McAfee Mobile Security, and Lenovo's own SYNCit and SHAREit which let you back up data and exchange files with other people.
Performance
Using the Lenovo Phab Plus was occasionally a chore, but that's more to do with its size and bulk than its hardware capabilities. That said, we did encounter a little bit of stuttering on rare occasions. Voice calls sounded a little hollow on both ends – we're not too critical of this since calling is clearly not the device's primary purpose, but it's something potential buyers should be prepared to deal with.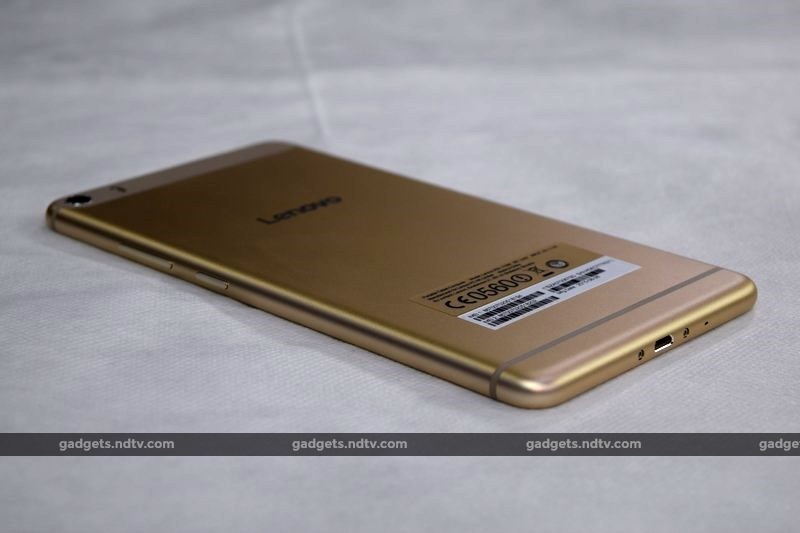 Gaming was pretty smooth with no noticeable problems in Dead Trigger 2. The big screen also worked well for other tasks – you can comfortably browse desktop websites, watch movies, play with creative apps and even get work done. Typing was the most awkward part of the usage experience because of the enormous and widely spaced on-screen keyboard. On the other hand, people who have a tough time with small touchscreens might find themselves quite comfortable with the Phab Plus.
Videos played smoothly, but we were quite underwhelmed with the sound. The Phab Plus never really got loud enough for us, and sound was tinny and scratchy especially with music. The speaker's positioning on the rear didn't really work for movies and games, and while voices came through clearly enough, ambient sounds were quite lost. The Dolby Atmos effects could certainly be heard, but we wouldn't necessarily say the sound was improved.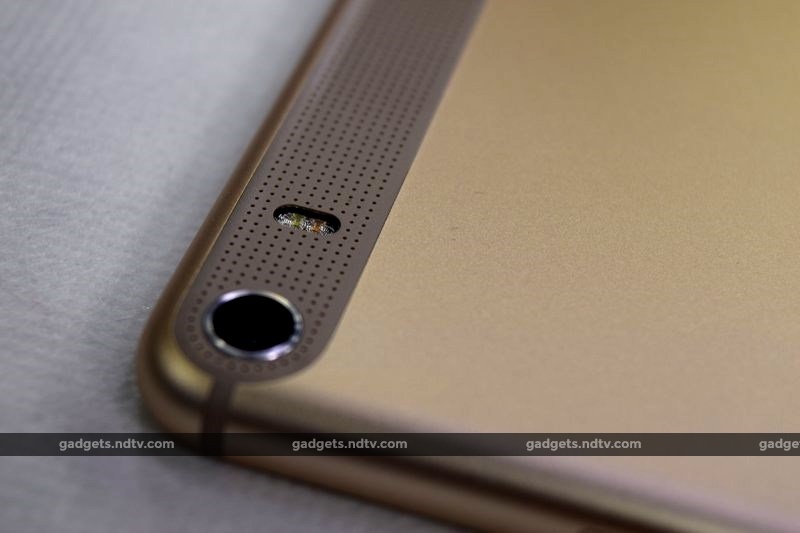 The primary camera was decent, for the most part. Autofocus wasn't always on point and details suffered a bit, but photos generally looked great unless we zoomed in to 100 percent. Night shots were also pretty good, though the phone was of course slower to lock focus and shutter lag increased quite a bit as well. Videos are taken at 720p by default, and though this can be bumped up to 1080p, we weren't pleased with the quality at all. Everything was grainy and dull.
In terms of benchmarks, the Phab Plus scored 34,148 in AnTuTu and 18,197 overall in Quadrant. Graphics tests were underwhelming, with the device managing only 15fps in GFXbench and 5,413 points in 3DMark Ice Storm Extreme.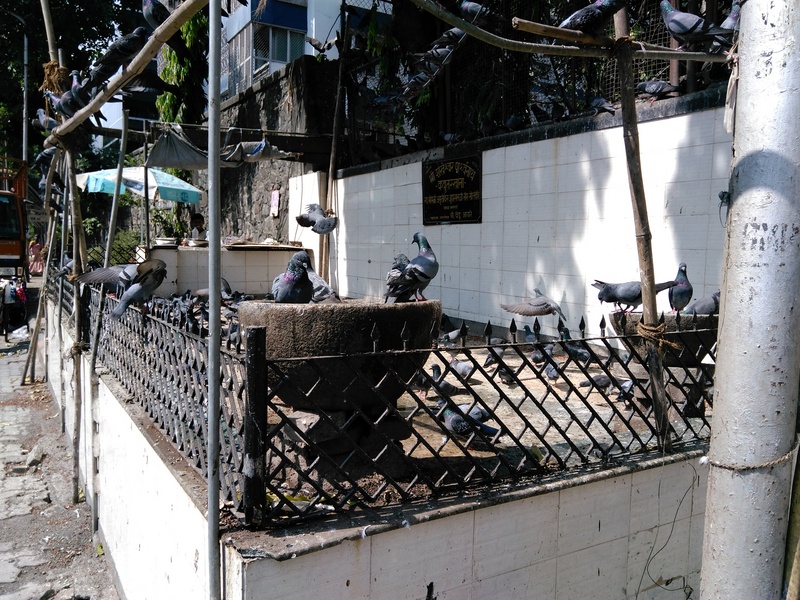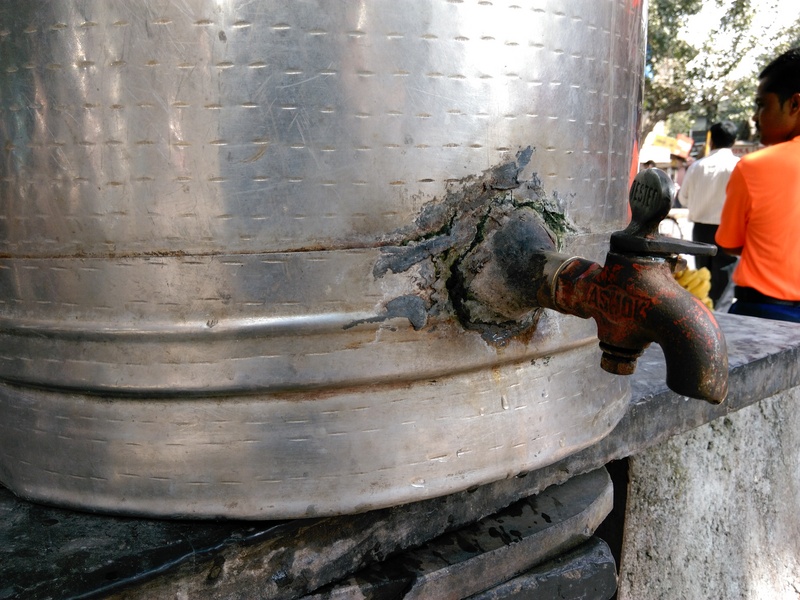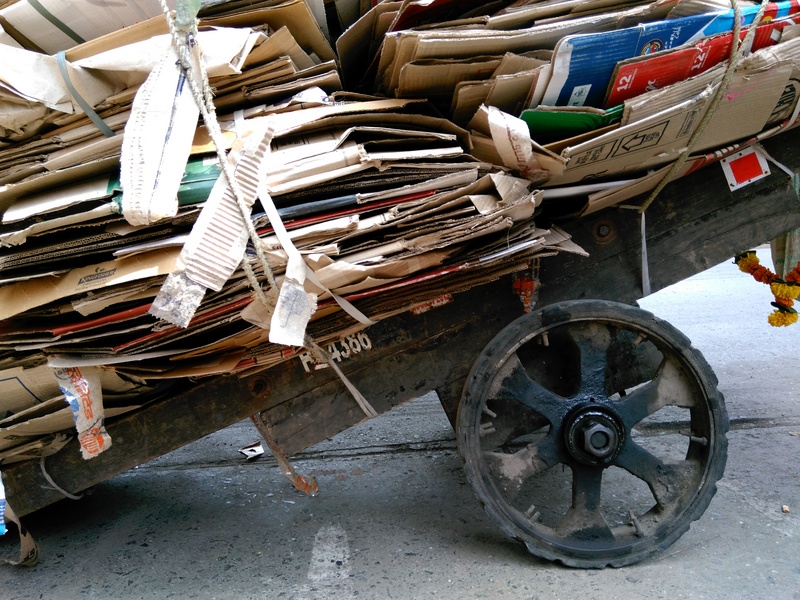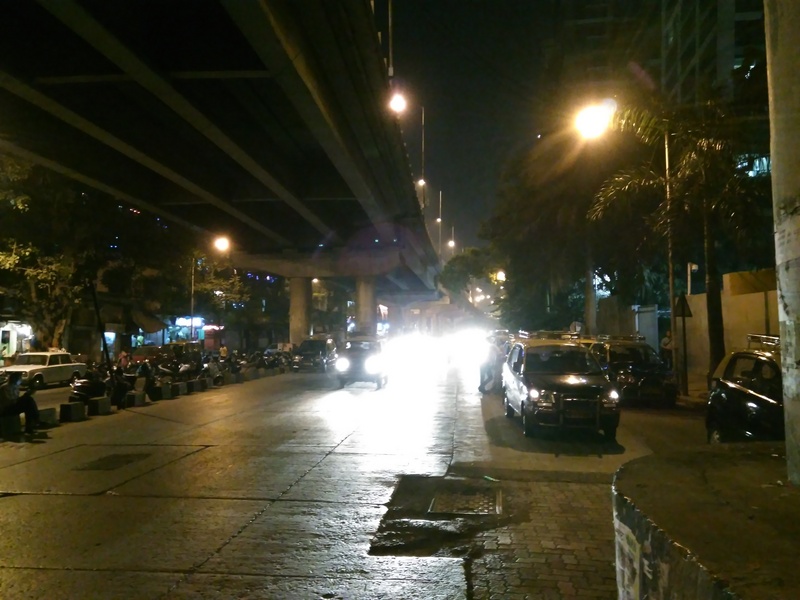 The battery lasted 6 hours, 34 minutes in our video loop test which would ordinarily be underwhelming, but is somewhat explained away by the huge screen. Day-to-day usage with a more realistic mix of gaming, Web browsing, calling, and lying idle yielded on average a day and a half of battery life.
Verdict
The Lenovo Phab Plus sits in a class of its own at the moment. 7-inch Android tablets with voice calling all seem to be clustered at a lower price point and offer far worse specifications for less money. Lenovo is taking a chance with what seems like a niche within a niche.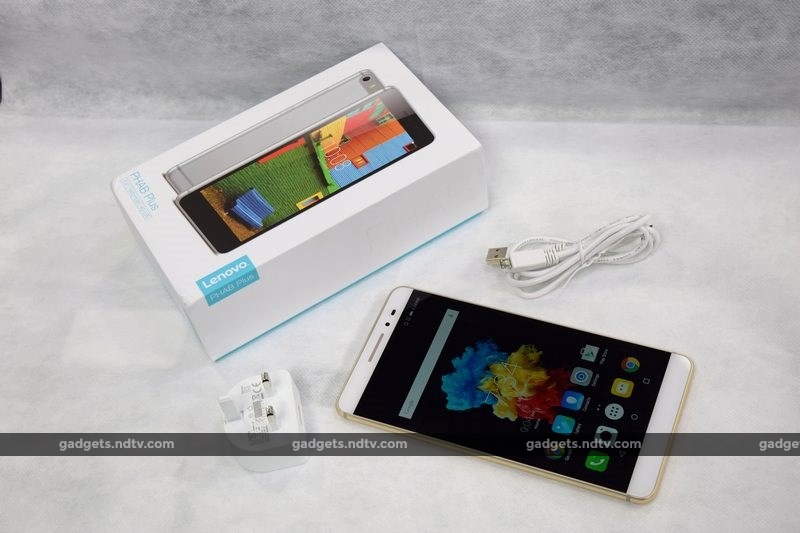 This device is awkward and oversized even by "phablet" standards. You'd really have to be on board with all its pros and cons if you're thinking it will replace your existing smartphone. It's much more likely to be a secondary device, but even so it's hard to imagine the primary target audience of young people picking it up as an indulgence at Rs. 18,000 which is the lowest market price we've seen so far.
The Phab Plus works well as an entertainment and Web surfing gadget, but not one that you carry around with you every day. The construction quality and specifications make it worth its price, but much better mainstream smartphones are available as well.
["source-gadgets.ndtv"]