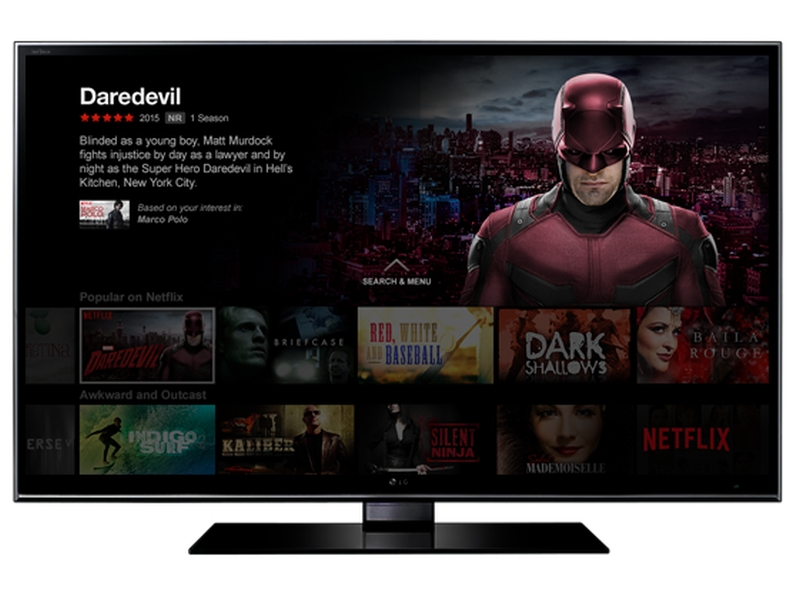 Microsoft knows how much everyone grew to hate Internet Explorer. There might be no other subject in entire technology field that has given way to as many jokes as the defamed browser by Microsoft has. This is why the company is trying for you to see its new browser – Edge – in a different light.
On Wednesday, the company posted a blog that claimed that Microsoft Edge, apart from Apple's Safari browser on OS X, is the only browser capable of supporting playback resolution of up to 1080p (full-HD) for Netflix streaming and added that it offered better bitrates compared to other browsers. What was interesting was that the company also posted a document by Netflix that supported this statement.
According to the document by Netflix, Chrome, Opera, and Firefox can support resolutions only up to 720p (HD), whereas Microsoft's Edge and Safari on OSX can go up to full-HD resolution.
Just last month, Redmond-based company launched a video test that compared the battery life of laptops running Edge, alongside the battery life of laptops that ran other browsers like Chrome, Firefox, and Opera. Microsoft claimed that its browser Edge delivers 17-70 percent more battery life than the competition. The company reiterated this same test in its latest blog.
In its blog post the company said, and was pointed out by PC World, that as a part of the Open Media Alliance with other leading companies, it is developing next-generation media formats, codecs, and other technologies for UltraHD video. It further said that it is working with chipset manufacturers to develop Enhanced Content Protection that moves the protected media path into peripheral hardware for an even higher level of security, and one that could enable users to stream 4K media with confidence.
["source-gadgets.ndtv"]