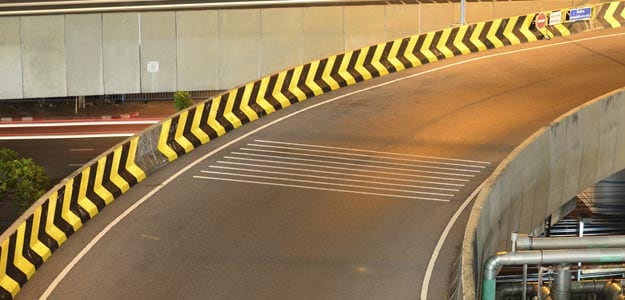 Mumbai:
National Highways Authority of India (NHAI) plans to add around 50,000 km of road network in the next five to six years with an investment potential of nearly $250 billion (about
Rs.
17 lakh crore).
"We have identified around 50,000 km of road projects, which can be done over the next 5-6 years. These projects will have an investment potential of $250 billion," NHAI Chairman Raghav Chandra said addressing a seminar on roads sector at the Make in India Week here today.
He said NHAI has already started work on preparing a detailed report on 7,000 km of road projects.
"I am confident that NHAI alone will be able to take up 25,000 km of road projects in the next five years through its various programs like Bharat Mala, National Highways Development Project, Seth Bharatam Pariyojana and District Connectivity," he said.
Chandra also called upon the private sector to assist the government in achieving the target.
"We want the private sector to partner us to achieve this target. It is a stupendous job and private partnership is critical. We want private sector assistance not only for funding but also to bring in new technology and innovation in design and also their competency in management of these roads," he said.
Currently, nearly 240 projects are under various stages of implementation, he said.
Chandra further said the government has taken various decisions to revive the sector and resolve the issues of the private sector.
"The most critical issue of land has now been addressed by the government. It has now been decided that 80 per cent of the land should be available with the authority before awarding the project. This is a very critical issue and will be a game-changer for the sector," he said.
Chandra informed that this year alone the authority has acquired 9,000 hectares of land worth Rs. 20,000 crore.
"We are committed to undertake any mechanism to ensure we get more investment from the private sector. The introduction of hybrid annuity scheme, exit policy for build-operate- transfer developers, among others, are some of the measures taken by the government to resolve issues of the private sector," he said.
He also said the government has addressed around 40-50 BOT projects.
"There are nearly 14-15 projects where there are still some differences and we are confident of resolving them or take some decision where we can help them in any possible way," he said.
The government is planning to create an equity fund to ease equity-related problems of private developers, he said.
"We are also encouraging Infrastructure Investment Trusts (InvITs) and other ways for incentivise the roads sector," Chandra said, adding that the government has also tied up with National Payment Corporation of India for electronic tolling.
["source-ndtv"]