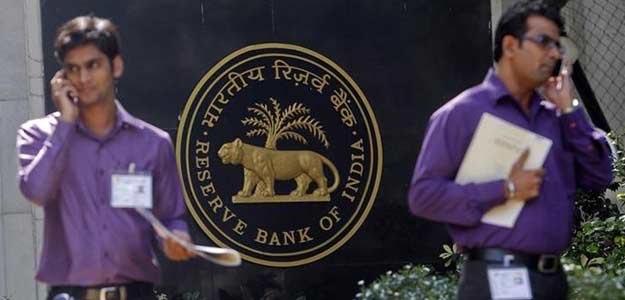 Mumbai:
Some Reserve Bank of India (RBI) officials are worried that a populist Budget could put the onus of driving growth on them but limit their ability to respond through big rate cuts this year.
Finance Minister Arun Jaitley increased spending on farm and social sectors in the 2016-17 fiscal year on Monday in a boost to rural India, where most of the country's 1.3 billion people live.
He curbed capital expenditure growth compared to the previous year, yet stuck to his commitment to reduce the fiscal deficit to 3.5 per cent of gross domestic product.
Three policymakers aware of the central bank's deliberations on the budget said they are combing through the numbers to test how Mr Jaitley struck a balance, and question some of the assumptions.
An expected $16.6 billion (Rs. 1.12 lakh crore) salary and pensions hike for government employees, for example, is inflationary and hasn't been fully accounted for in the budget, they said.
Also, they said the government's revenue expectation from asset sales appeared optimistic given that these fell nearly two-thirds short of the target in 2015-16.
Additional expenses on salaries and a shortfall in receipts could force the government to cut back on capital expenditure to meet its fiscal deficit target. That would hit growth and increase pressure on the RBI to do more, the officials said.
"If private investment doesn't pick up, the burden on monetary policy to boost growth will increase," one of them said.
A finance ministry official said the impact of higher salaries on inflation will be marginal.
On Thursday, Junior Finance Minister Jayant Sinha acknowledged that a tight fiscal policy will help in further monetary policy easing.
"If we don't provide that (macroeconomic stability) space to monetary policy by generally running a relatively tighter fiscal policy, we cannot expect monetary policy to loosen up as a result of that," Mr Sinha said at an event. "This is the kind of environment we have tried to create on the macro side."
The RBI did not have an immediate comment.
On Tuesday, RBI Deputy Governor S.S. Mundra said he thought the budget was balanced, with long-term benefits.
The views of the three officials, who asked not to be named, only partially reflect RBI thinking, but do give fresh insight into the bank's post-budget thinking and highlight some issues the RBI is likely to focus on this year as it deliberates on future monetary policy.
It has already cut the benchmark repo rate by 125 basis points to 6.75 per cent in 2015.
Analysts and traders expect another 25 basis point cut in response to the budget, followed by a similar cut later in the year, perhaps by June.
CREDIBLE BUDGET
RBI Governor Raghuram Rajan has said that sticking to a fiscal consolidation roadmap, while taking steps to boost supply-side bottlenecks and control subsidy spending, will help create space for further rate cuts.
He has also pledged to bring down India's notoriously high inflation to 5 per cent by March 2017 and 4 per cent in the medium term.
The officials said the 2016-17 Budget was more credible than last year's, with realistic estimates on tax revenues, capital expenditure and supply-side measures to control food prices – indicating room for one more rate cut.
But the bank has told the government it expects a bigger jump in retail inflation due to salary and pension revisions than the government's calculations, one of the officials said.
"On the face of it, the quality of spending has worsened because revenue expenditure has gone up more than capital expenditure," said A. Prasanna, an economist at ICICI Securities Primary Dealership.
Mr Prasanna expects the RBI to cut the repo rate by 25 basis points at most, with inflation unlikely to dip below 5 per cent.
["source-ndtv"]