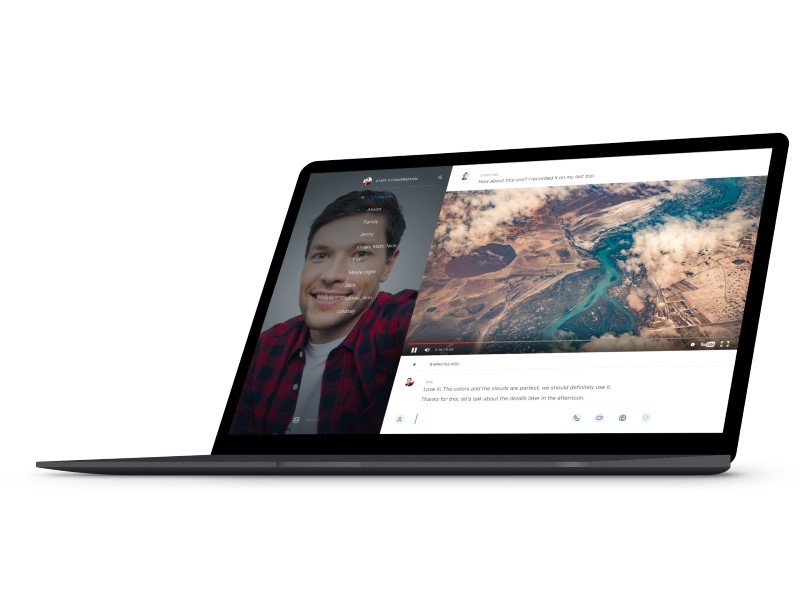 A group of former Skype technologists, backed by the co-founder of the messaging platform, has introduced a new version of its own messaging service that promises end-to-end encryption for all conversations, including by video.
Wire, a 50-person startup mostly made up of engineers, is stepping into a global political debate over encryption that pits privacy against security advocates, epitomised by the standoff between the US government and Apple.
The company said on Thursday it was adding video calling to a package of private communications services that go beyond existing messaging providers.
Rivals such as Facebook's Messenger and WhatsApp, Telegram, Threema and Signal offer encryption on only parts of a message's journey or for a limited set of services, it said.
Wire, which is based in Switzerland and stores user communications on its own computers, delivers privacy protections that are always on, even when callers use multiple devices, such as a phone or desktop PC simultaneously.
This comprehensive approach poses fresh challenges to law enforcers, who often seek to exploit gaps in encryption in criminal or security investigations.
"We believe Wire is unique in the industry with always-on encryption for all conversation(s), in groups or 1:1, with simultaneous support for multiple devices," Wire Chief Technology Officer Alan Duric said in a statement.
"Everything is end-to-end encrypted: That means voice and video calls, texts, pictures, graphics – all the content you can send," Wire Executive Chairman Janus Friis told Reuters.
The Danish entrepreneur was a co-founder of Skype, first released in 2003, which was later sold to a series of owners and is now a unit of Microsoft Corp .
Wire launched the first version of its self-titled communications app late in 2014 to limited notice because it offered encrypted calling and text services similar to a dozen other apps, distinguished mainly by crystal-clear voice quality.
The app relies on standard, open-source encryption techniques, which allows outside technical experts to evaluate the security of its products rather than relying on trust.
Wire receives financial backing from Iconical, a group of designers, engineers and executives that act as alternative to traditional venture capital investors. Friis invests in Wire as part of Iconical.
It has not disclosed how much funding it has received. A key selling point for Wire is that it protects users from advertising. Like many start-ups in this area, it is seeking to grow quickly and discover a sustainable business model later.
["source-ndtv"]